The Geely Galaxy L7 plug-in hybrid SUV launched in China, becoming the first model of the new series. It has three screens inside, 390 hp, 115 km of electric range, and a starting price of 138,700 yuan (19,500 USD). Let's get to know it better.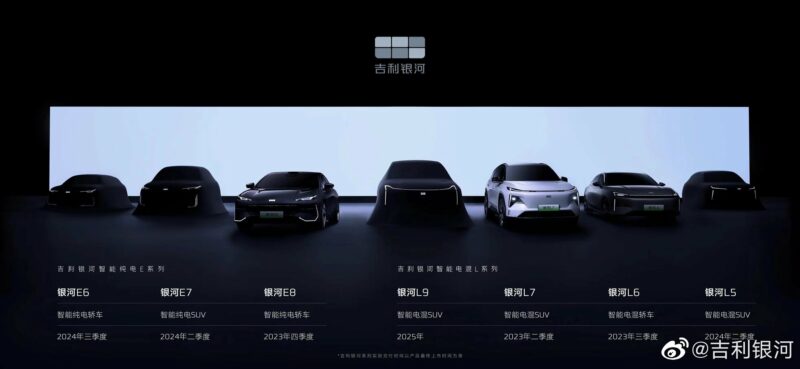 First, we will remind you that Galaxy is a new series of electric and plug-in hybrid vehicles under Geely Group. It was launched in early 2023. As for its model line, it will comprise seven models in 2025, including sedans and SUVs. This year, two Galaxy series vehicles will hit the Chinese market. And its first car appeared to be the Geely Galaxy L7. Let's get to the details about it.
Basic information about Geely Galaxy L7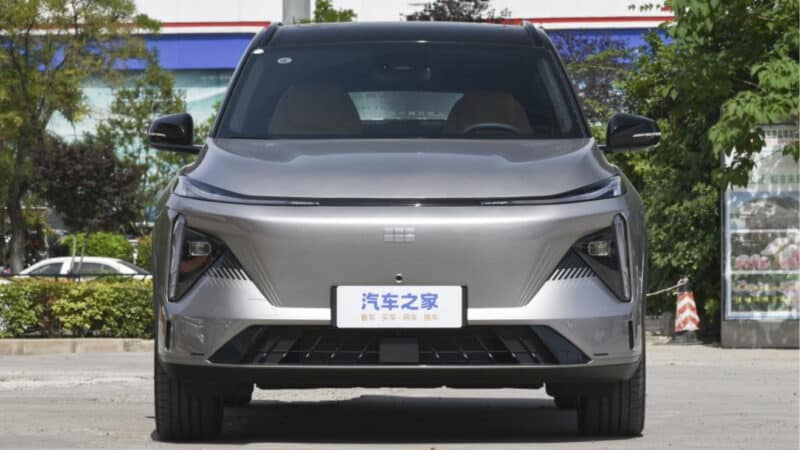 The Geely Galaxy L7 is a mid-size SUV with a minimalistic exterior design. Its front end got thin LED lights, two blocks of headlights integrated into the front bumper and a notable air intake. Another feature of the Galaxy L7 is the closed front without a grille. According to Geely, the usage of the 3-speed DHT Pro transmission helps to optimize the cooling. As a result, Geely could reduce the size of the grille by 30%. So, the L7 actually has a grille, but it is divided into two parts that sit near headlights.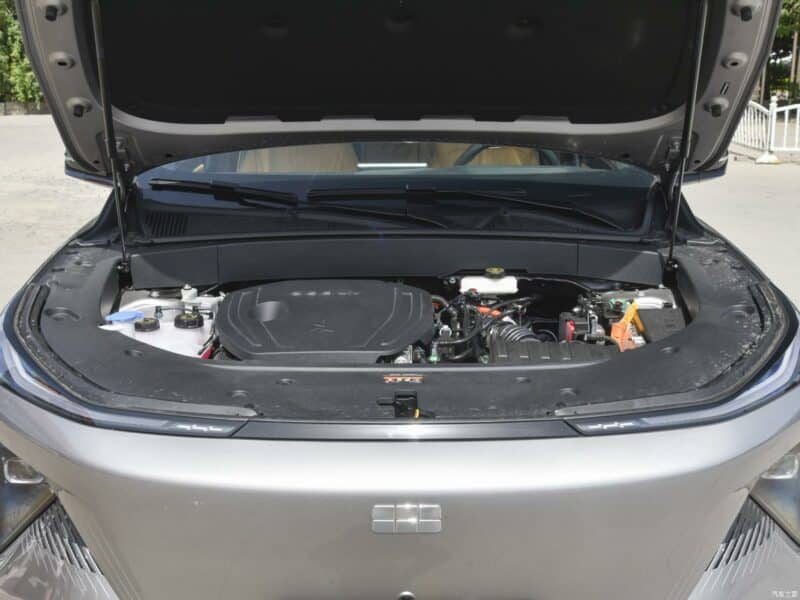 Speaking about the L7's dimensions, they are 4700/1905/1685 mm with a wheelbase of 2785 mm. For clarity, the L7 is 40 mm longer than the Kia Sportage 2023. As for the powertrain, it has a 1.5-liter turbocharged ICE for 163 hp. It works in pair with the electric motor for 146 hp. Together, a petrol engine and an electric motor generate 390 horses and 535 Nm. Its top speed is limited to 200 km/h. Speaking about battery, it has two LFP options from CATL. The first one has a capacity of 9.11 kWh, good for 55 km of CLTC range and 43 km of WLTP one. As for the second option, it is 18.7-kWh for 115 km (CLTC) and 90 km (WLTP). As for the mixed range, it is 1310-1370 km.
Interior, specs and prices of the Galaxy L7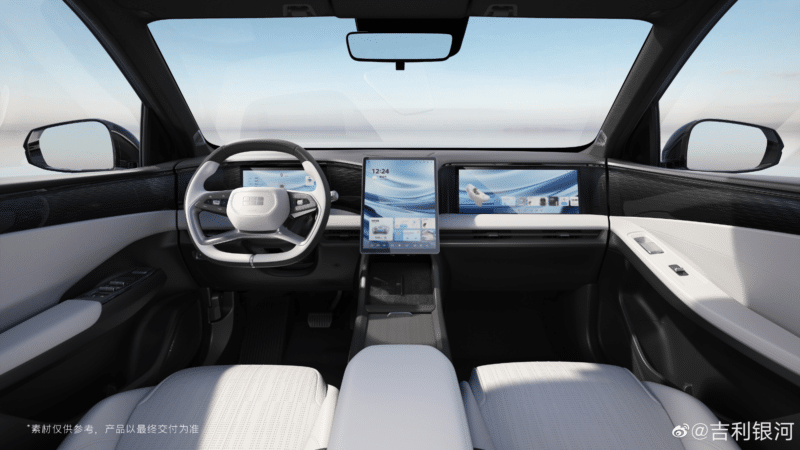 Inside the Galaxy L7, we can underline three screens. The main driver's monitor's is portrait-oriented and has a diameter of 13.2 inches. Behind the wheel, we can see a 10.25-inch instrument panel. But the biggest feature of the Geely Galaxy L7 is a 16.2-inch front passenger's screen. If you think that three screens aren't enough, the L7 can be equipped with a 25.6-icnh HUD. This system is powered by the Geely's Galaxy OS. As for the hardware, it is represented with Qualcomm's 8155 chip.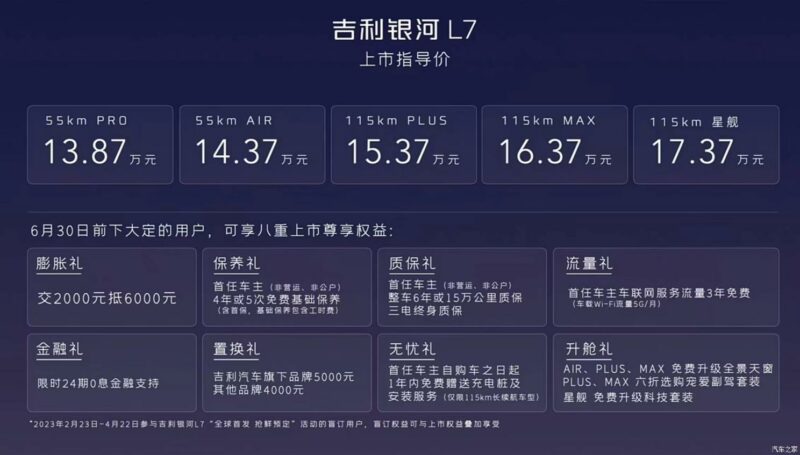 The Galaxy L7 has heated and ventilated front seats. As for the passenger seat, it can be equipped with a leg rest. This SUV also has up to 11 Infinity speakers, Bluetooth key for mobile phones, L2 driving assist functions. Speaking about the price range of the Geely Galaxy L7, it is 138,700 – 173,700 yuan (19,500 – 24,430 USD). The two cheapest trim levels are equipped with a smaller battery. As for the other three trims, they have a bigger battery. Worth mentioning that the AR-HUD is an extra option in all the trim levels.
Editor's comment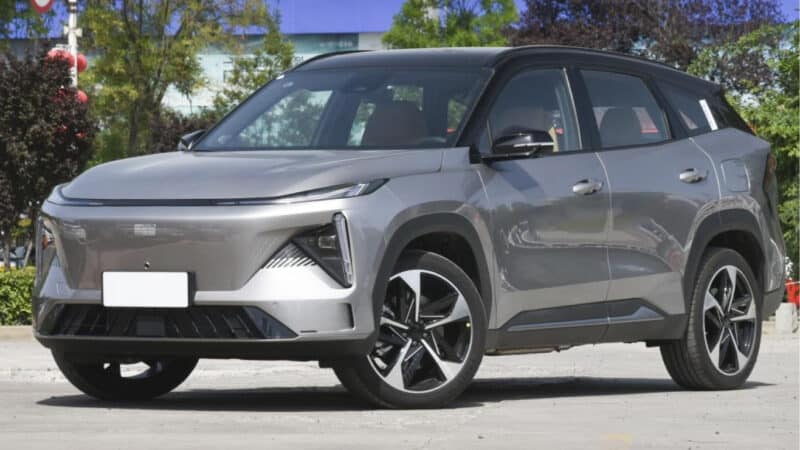 As we can see, the Geely Galaxy L7 is a quite affordable SUV with an efficient PHEV powertrain. It will rival the bestselling BYD Song series. We will remind you that the BYD Song Pro has a slightly lower price tag. Moreover, the BYD Pro is bigger than the Galaxy L7. What is more, the entry-level Song Pro DM-i has up to 71 km while the L7 got only 55 km. On the other hand, the Galaxy L7's power output is higher. So, it has some real chances to rival BYD. We will keep an eye on it, so stay tuned!
Source: Geely Galaxy Weibo, Autohome