According to the latest report from market research agency Counterpoint Research, global sales of electric passenger vehicles (EVs) in the first quarter of 2023 have witnessed a significant increase of 32% compared to the previous year. Remarkably, one of every seven cars s old was an electric vehicle during this period.
The report highlights that battery electric vehicles (BEVs) accounted for 73% of the total EV sales in this quarter, while plug-in hybrid electric vehicles (PHEVs) constituted the remaining 27%. Notably, the Chinese market contributed to 56% of global EV sales in the first quarter of 2023.
China continues to hold its position as the world's largest EV market, despite experiencing a 12% decline in overall passenger car sales. EV sales in China have witnessed a robust year-on-year growth of 29%.
In a notable development, the United States has surpassed Germany to become the world's second-largest electric vehicle market in the first quarter of 2023. The United States experienced a staggering year-on-year increase of over 77% in electric vehicle sales.
The report also reveals that the top 10 EV models accounted for 37% of the total passenger EV sales in the first quarter of 2023. Tesla Model Y remains the best-selling electric vehicle globally, followed by Tesla Model 3 and BYD Song.
Among the leading EV manufacturers, BYD secured the top position with a market share of 21.10%. Tesla closely followed with a market share of 16.01%, while Volkswagen and Geely held market shares of 6.88% and 5.86%, respectively.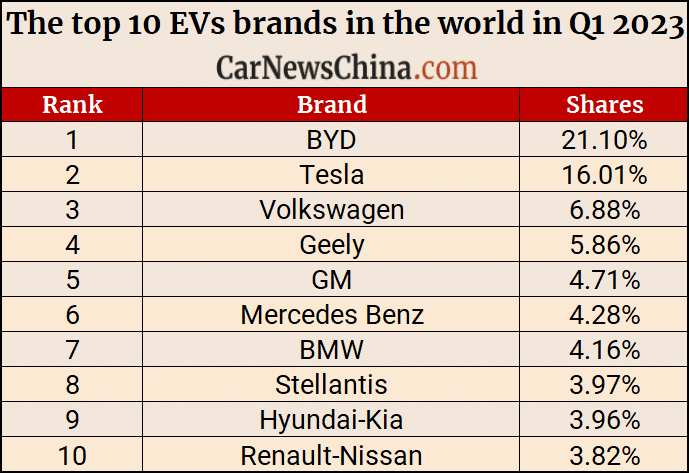 Notably, Tesla's Model Y achieved remarkable success in the first quarter of 2023, surpassing the traditional fuel-powered Toyota Corolla to become the world's best-selling passenger car model. This achievement highlights the increasing popularity and demand for electric vehicles globally.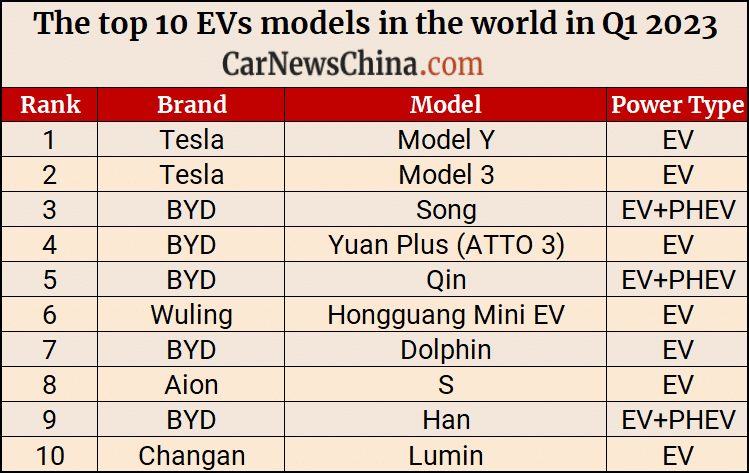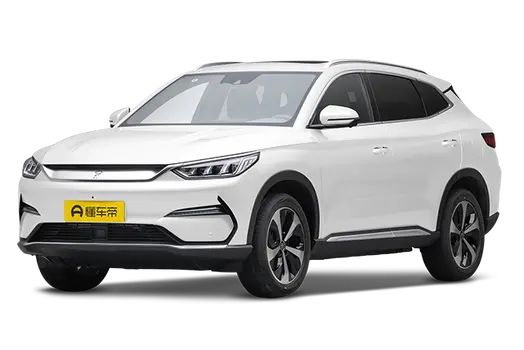 The growth in global EV sales demonstrates the accelerating shift towards sustainable transportation. The increased market share of EVs signs the growing acceptance and adoption of electric vehicles by consumers worldwide. As governments and automakers continue to invest in EV infrastructure and technology, The momentum of EV sales is expected to continue to rise in the coming years.
The continued dominance of China as the largest EV market, coupled with the rapid growth of the EV market in the United States, indicates a global trend toward electrification in the automotive industry. With advancements in battery technology and expanding charging infrastructure, electric vehicles are poised to play a significant role in shaping the future of transportation.
Source: Counterpoint; iThome; Dongchedi