In the 1990s many entrepreneurial Chinese people saw great opportunities in the rise of the domestic car industry. People like Li Shufu (Geely), Wang Chuanfu (BYD), and Wei Jianjun (Great Wall) started their own car companies and made it work big time. But there are just as many ambitious people who tried and failed. Today's story is about one of these entrepreneurs, a man by the name of Pang Qingnian. For a short while, he was counted among the Li Shufu's and Wang Chuanfu's of the car industry, but today he is largely a forgotten name.
Pang grew up in Zhejiang province, which was at the epicenter of China's economic growth in the 1980s and 90s. The provincial leaders deployed their own economic policies and very much stimulated ambitious people like Pang and supported the rapid expansion plans of his companies. So, he found himself in the right place at the right time. But this story can't be told without mentioning a small, state-owned company, almost the polar opposite of Pang's enterprise. It didn't have the same ambition and certainly not the same need for expansion. So, at this point, I have to decide how to start the story. We can talk about plastic bags or fighter jets first. What do you like?
Yeah, fighter jets it is.
Into the mountains
When you look up photographs of Guizhou province on the internet, you'll most likely conclude very quickly that it is a gorgeous place. Very dramatic landscapes combined with interesting cultural additions, showing great ethnic diversity. Guizhou is a very mountainous province in the southwest of the country. While its geography is a thing of beauty, it's also a hindrance to economic development. The province is one of the least prosperous in the whole of China. Things only picked up in recent years, when the capital Guiyang was linked to the high-speed rail network and the federal government put its national data hub in the city. That attracted companies like Baidu, Tencent, and Alibaba, but the automobile industry is mostly absent, except for a few very small manufacturers.
However, no matter the scenery, the army is everywhere. In Guizhou's case, the mountainous profile was actually an advantage, because it was considered a natural defense against foreign invasions. So when relations with the Russians deteriorated around 1960, the air force touched down in Guizhou's Anshun city. They erected an aircraft factory in 1962, nowadays called Guizhou Aviation Industry Corporation, which is part of the national defense conglomerate AVIC (Aviation Industry Corporation of China).
In a complicated deal with the Russians, China obtained part of the technology of the MiG-21 fighter jet. The missing parts were reverse-engineered by Shenyang Aircraft, China's first aircraft factory. The fighter jet went into production in Shenyang, Chengdu, and Anshun, where it was called the Guizhou J-7. Guizhou Aircraft developed a two-seat trainer based on this design, the JJ-7, and produced it for a long time. In the 1990s the company developed an entirely new 2-seat fighter, the JL-9, but it still retained many parts of the original MiG. An airplane-carrier version was added later. This plane is still being made, but today Guizhou Aircraft's main product is a large Unmanned Aerial Vehicle, a large military drone. In addition, the company is also capable of building its own turbofan jet engines.
Familiar story, with a minor twist
We have heard the following story a few times now. In the late 1970s, China resolved its internal political turmoil and under new leadership, a wave of new economic policies were rolled out. It reduced the importance of military production and the army was later prohibited from owning commercial businesses. This had a big effect on manufacturers of military equipment and they had to look for new products to keep their employees at work. Many turned to vehicle production and so did Guizhou Aircraft.
One of their subsidiary factories, Guizhou Shuangyang Aircraft in Anshun, was turned into a car factory. In 1985, small-scale production started with 3-wheeled agricultural vehicles. In its pursuit of acquiring the technology for real passenger cars, Guizhou Aircraft followed its own route. AVIC had access to Suzuki technology, through a shared license agreement with the China Ordnance Industry Group, but Guizhou Aircraft was talking to one of Suzuki's competitors in Japan: Subaru, the smaller car maker owned by Fuji Heavy Industries.
In 1989, Guizhou Aircraft secured a technology transfer agreement with Subaru for the second-generation Rex model (produced between 1981 and 1987 in Japan). The car and factory in Anshun were prepared and production started in 1993. The company name was changed to Guizhou Aircraft Group Automobile Factory for the occasion. The Yunque (which means Skylark in English), as the Chinese Rex was christened, was a small kei-car with a 550cc 2-cylinder engine, but also all-around independent suspension.
Anshun City proposed to support the new car factory by acquiring the car for taxi use. However, the company declined the offer, because "the car must first meet the needs of the group". Whatever that means. It was a first mistake, and the next one followed soon. The Yunque was built using semi-knockdown kits from Japan and the company wanted to localize the production. It could not however make the parts and thus many small workshops sprang up in the city. Output was low and quality was not good at all. In March 1996, the car factory was formally incorporated as Guizhou Yunque Automobile Co., Ltd. and the all-Chinese-made Rex was put on the market as the GHK7060-series.
A joint venture and privatization
Yunque didn't sell many of the GHK7060-cars. The model quickly gained a reputation for disappointing quality and the business structure was hard to scale. So, sales and production hovered just below thousand units per year, while elsewhere in the country the several brands making Suzuki derivatives steadily became large car manufacturers. Yunque didn't see another option than to return in its tracks and approach Subaru again.
The second time around, they did things differently. In 1998, Yunque Automobile was turned into a joint venture between Guizhou Aircraft, Subaru, and two of Subaru's partners (Japanese company Murabeni and Chen Chong Company from Singapore). Subaru poured in some money, upgraded the factory, and supplied new technology in the form of a new car model and a 660cc 4-cylinder engine. And they worked quickly, as the new line-up appeared still in the same year.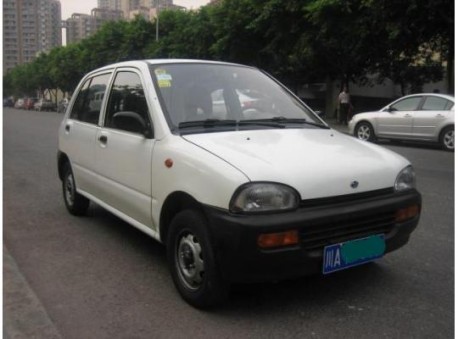 Yunque now offered three models. An updated Rex with a wider body and 660cc engine, now called GHK7060A. The same car, but with Chinese-designed sporty body kits was called GHK7071A and marketed as Yunque WOW (Wings of Wind). The new model, also with the 660cc engine, was the slightly larger 1992 Subaru Vivio and called GHK7070 in China. It didn't make much difference.
In 2000, total sales reached only 1.500 units, the money from Subaru's investment was used up, Japanese and Chinese managers disagreed on pretty much everything and no one was willing to put in any new money. The story dragged on through 2001, with Murabeni pulling out of the joint venture, followed by Subaru itself a year later. That meant the end of the joint venture and Guizhou Aircraft lost its appetite as well. They licensed the operation of Yunque Automobile to a local computer firm.
This computer firm, Guizhou Xinshijie, lowered the price of the cars and still achieved nothing. In fact, sales declined and Yunque did not have any ability to develop or even upgrade its products. It was a dead-end street and Guizhou Aircraft sold Yunque Automobile to Jinhua Youngman Automobile in February 2004. Youngman was Pang Qingnian's company and so it has become time to talk about plastic bags after all.
The opportunist
There are several types of entrepreneurs, but two types seem more common than others. First, there's the engineer, who designs something innovative, tries to find some money, and builds a business around it. Second, the salesman, who spots an opening in the market, finds a product to sell, tries to find some money, and builds a business around it. Pang Qingnian is no engineer.
Pang was born in Taizhou (Zhejiang) in 1958 and enjoyed very little formal education. At the age of 16, he started working, herding cattle, driving tractors, and selling tea. He saved a little bit of money and in the early stages of economic reform, he started his own business. You guessed it, he set up a small factory making plastic bags in Tiantai (Zhejiang). It's 1979 then and seven years later he has earned enough money to buy the Pan'an Rubber Factory in the same town. The rubber factory makes bicycle tires and soon enough it supplies some of the biggest brands around. In 1993, Pang consolidates his enterprises in the Zhejiang Hangtong Group, preparing for bigger things to come.
Pang's next interest was the car industry and his first step was a 1994 joint venture with the Beijing North Group, a company in the defense industry that also assembled a variety of vehicles. The 70/30 joint venture was called Jinhua North Fulai Automobile and started making buses, based on North Group's technology, which was licensed from the German Neoplan company in 1986. A customer visit in 1998 shows how it worked out. It was a rainy day and the customer not only noticed a leaking factory roof, but also 5 of the 8 buses in the shop leaking themselves.
Pang knew this wasn't going to work. He partly blamed the joint venture agreement, which stipulated that a North Group general manager should run the operation. North Group is state-owned and Pang found the manager to be slow and old-fashioned. The eight buses in the shop were all the company had made and couldn't sell. They were eventually scrapped. Pang got on a plane to Germany and negotiated a technology deal with Neopplan himself. Next, he bought North Group's 30% equity and renamed the company Jinhua Neoplan Automobile in 1999.
At the time, China was quickly expanding its highway network, opening the possibility of long-distance bus lines. Pang's new Neoplan technology fitted perfectly, as Jinhua Neoplan started to make luxury, up-to-date touring coaches. The company conquered 70% of the luxury coach market by 2002 and Pang's company had arrived as a credible vehicle manufacturer. Pang returned to Germany to talk to Neoplan's parent company, MAN Trucks and returned with another technology transfer contract. He acquired Shandong Automobile Factory, which made Yantai-branded light trucks, for the production license, and in 2004 Jinhua Neoplan started making MAN trucks as well.
The vehicles were branded as Youngman. Pang introduced this name, the English literalization of his given name Qingnian when he rebranded his holding company Zhejiang Hangtong to Youngman Automobile Group in 2001. Jinhua Neoplan would be renamed much later, in 2007, to Jinhua Youngman Automobile Manufacturing. For the remainder of this article, I'll refer to the companies as Youngman Group or Jinhua Youngman respectively.
Don't put all your eggs in one basket
Next step, passenger cars. We've already established that Jinhua Youngman acquired Guizhou Yunque in 2004. That secured the production license, but neither Youngman nor Yunque possessed the capability to develop a new car. So, for the time being, Yunque soldiered on with the Yunque WOW for a few more years, while Pang went off chasing several options.
Youngman was one of several bidders for the bankrupt MG Rover in 2006, but we know that deal went to Nanjing Auto. Still, 2006 was the pivotal year for Youngman, as it teamed up with no less than three international manufacturers. First, Youngman acquired some distribution rights for Lotus cars in China. Second, it concluded a preliminary joint venture agreement with Iran Khodro and third, it secured a local assembly deal for Proton cars, based on knockdown kits.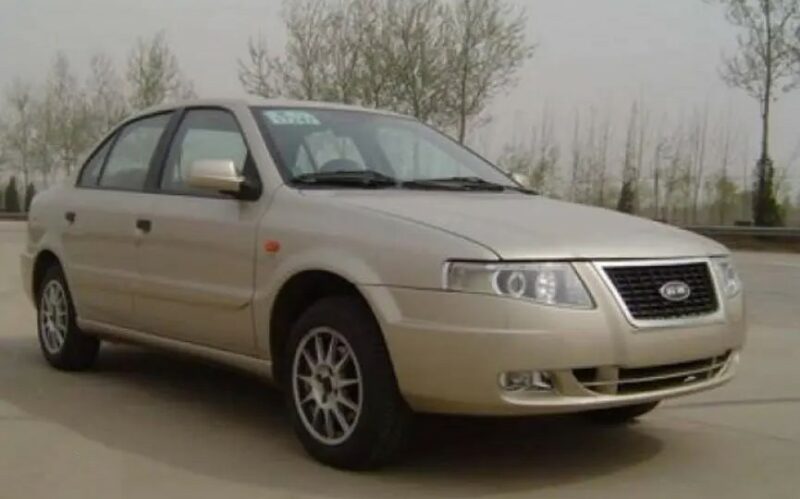 The joint venture with Iran Khodro was never realized, although quite some work went into it. The plan was to make the Iranian Samand-model, based on the Peugeot 405, locally. The car was shown at a Chinese auto show and registered in the national database. In early 2008, Youngman walked away from the preliminary agreement, because it had expanded its cooperation with Lotus and Proton.
The initial Lotus deal included some distribution rights, Youngman imported the Lotus Europa model for a while, and the rights to the Chinese name, Lianhua. Rights to the English name were not included. Also, remember that Lotus was owned by Proton at the time. The Proton deal was only about the delivery of 30.000 CKD kits of the Malaysian GEN-2 model. In late 2006, Youngman secured the services of Lotus Engineering for the development of a series of cars, based on Proton technology. Engineers from Lotus set up an office in Zhejiang. In early 2007, a more comprehensive technology transfer deal with Proton materialized, also including the Campro engine. Both contracts were for five years.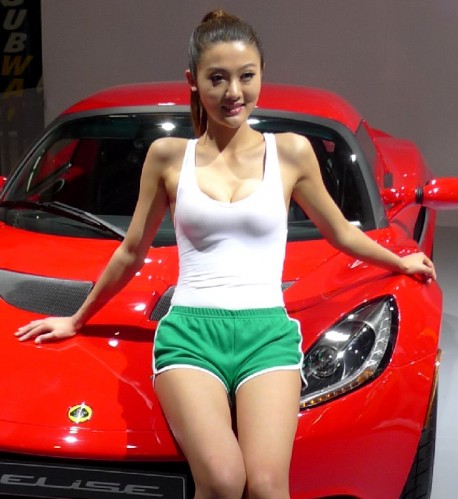 Youngman established Zhejiang Youngman Lotus Automobile. This is where the Lotus engineers took office. The Yunque factory was renamed Guizhou Youngman Lotus. These are the translated names, in China the brand was Lianhua. However, part of the deal was that Youngman's cars were allowed to use the "Engineered by Lotus"-badge in English, a nice touch for marketing purposes.
The first batch of cars, the CKD-kits, were however sold under the Europestar brand name. These were just rebadged Proton cars, the GEN-2 hatchback and Persona sedan. Youngman wanted to name them Europestar Racer, but because that name was already claimed, it became Europestar RCR. The cars were sold in 2008 and 2009.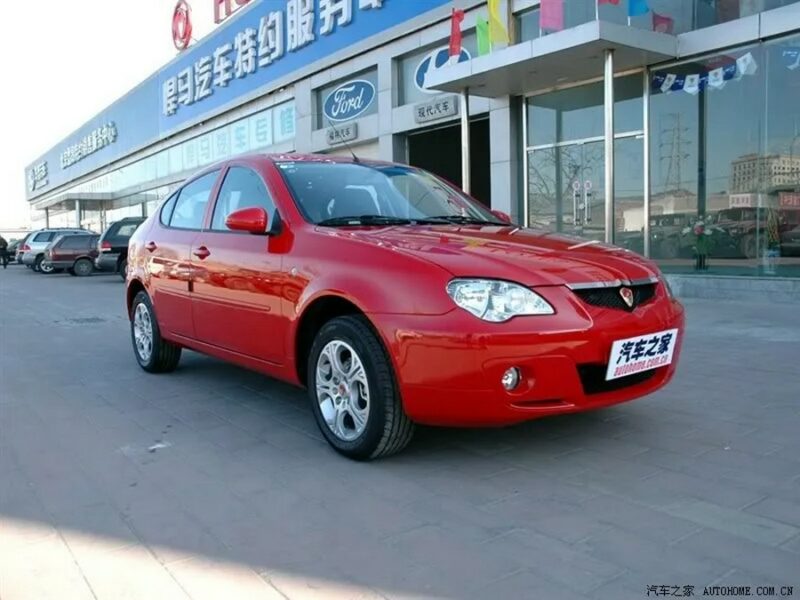 The Lotus cars and Saab saga
After all the CKD kits were sold and Lotus Engineering had worked its magic, Youngman began to sell its Lotus (Lianhua) branded cars. These were all based on the GEN-2 platform and sported the Campro engine, imported as a kit. First on the market was the Youngman Lotus L3 in 2009. This was the direct successor to the Europestar RCR, also available as a hatchback and sedan. Lotus had thoroughly redesigned the body and tweaked the suspension.
In April 2011, Youngman Lotus launched the slightly larger L5 model, both as a sedan and liftback. The car used mostly the same technology but was visibly an even greater departure from the Proton origins. In 2013, Youngman Lotus revealed the T5 SUV, based on the L5 model, but this car never went into production. Youngman claims that between 2010 and 2015, it assembled about 200.000 Lotus cars, but later the China Passenger Car Association revealed that Youngman had faked its production numbers. The real number remains a mystery.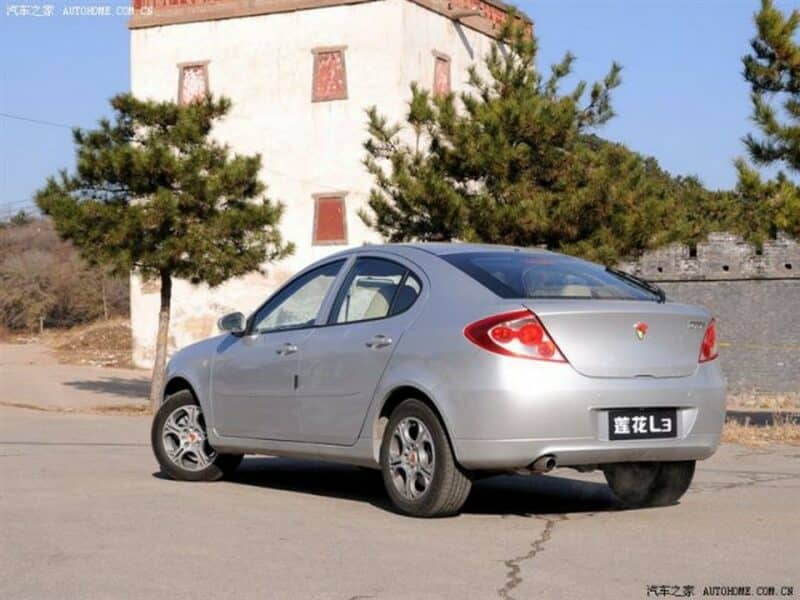 Youngman saw an opportunity to gain more independence from Proton and Lotus, when General Motors, troubled by the 2008 global credit crisis, wanted to get rid of its Saab brand. Youngman joined up with the dealership chain Pang Da and made a bid. GM however didn't want to sell to a Chinese party and blocked the bid. It sold Saab to the small Dutch sports car manufacturer Spyker instead. Spyker couldn't finance the restart of the Swedish brand and Saab went into bankruptcy proceedings in 2011. Youngman and Pang Da renewed their bid, only to be blocked by GM again. Swedish-Chinese startup NEVS bought the Saab estate in bankruptcy.
Spyker however retained some intellectual property rights to Saab technology and in 2012, Youngman invested in Spyker directly. They took a 29,8% stake in the company and announced two joint ventures. One to develop a super luxury SUV for Spyker and one to develop an entire line of products on the Saab Phoenix platform. To his disgust, Pang discovered that this platform was not fully developed and Spyker only owned part of the IP. His investment proved worthless.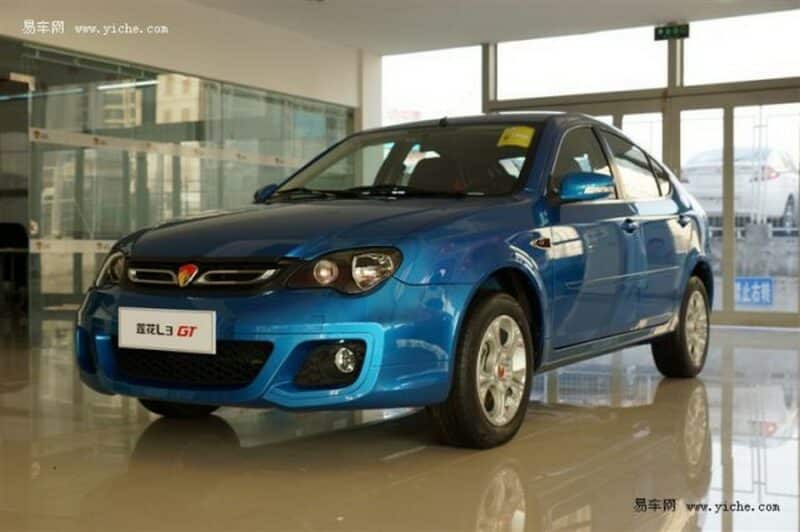 Spyker went through lengthy bankruptcy proceedings itself in 2014 and 2015. It finally survived by bringing in a new investor at the last possible moment. This ended Pang's involvement in the company. The two joint ventures were incorporated in the Netherlands, but they never amounted to anything more than an empty desk in a small, three-room office above a barber shop in a sleepy Dutch village. In 2018 they were quietly liquidated.
As it turns out, Pang's quest for Saab wasn't a bad idea in principle. Youngman's arrangements with Lotus and Proton ended in 2011 and 2012 respectively. When the Lotus engineers left Zhejiang, it crippled Youngman's R&D ability. Fortunately, a facelift of the L3 and L5 was almost finished, including a domestically sourced engine to replace the Proton unit, but the Chinese team wasn't capable to ready the T5 SUV for production. Let alone develop a new model. So Youngman Lotus soldiered on with the existing cars for a while, but in 2015 the production ended and it meant the end of the brand.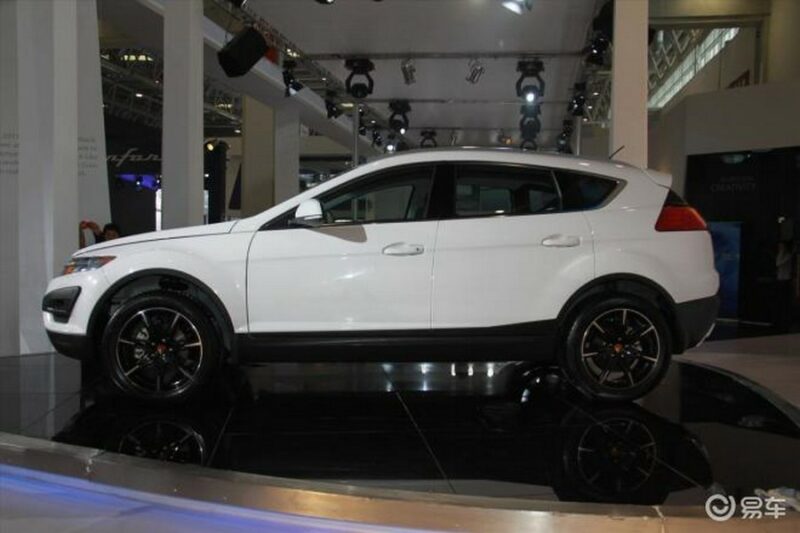 The truck that runs on water
Passenger cars are gone, and the MAN trucks sold reasonably for a while, but not anymore, so only the buses remain as a profit-making business. But these also were losing market share against a growing number of competitors. With the money getting tighter, creditors are suddenly wondering where they have put their money into.
When Pang was putting together all those deals with foreign companies ten years earlier, he also started a large expansion plan in China. In a few year's time, Youngman announces about a dozen new locations for factories. All these new factories come with land use concessions, cheap loans, and tax cuts provided by the local governments. Youngman thrives on these subsidies.
And some plans come with even better perks. For the Youngman factories in Shizuishan, Ningxia province, and Ordos, Inner Mongolia, the contracts include millions of tons in coal concessions. It's not an unusual deal as both provinces are rich in coal and mining. Youngman sells these coal concessions before the factories are ready. In Shizuishan there is actually a factory, and for a short period, Youngman assembles a handful of large mining dump trucks. The people in Ordos are not so lucky, their factory doesn't even get built.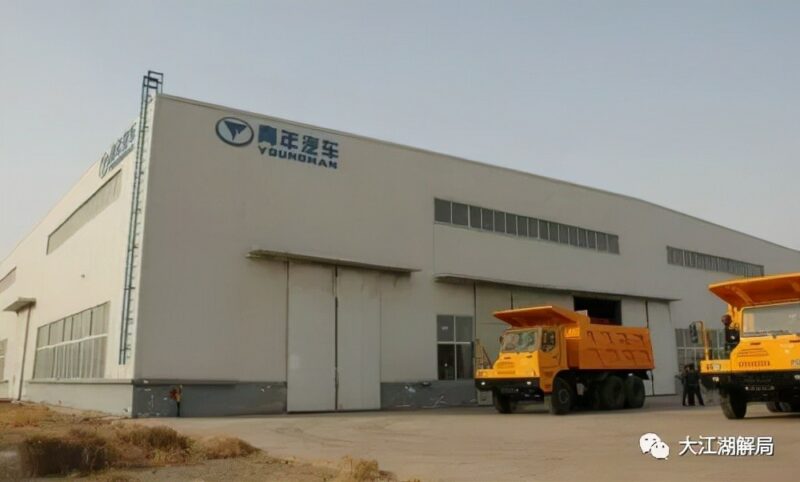 With the money running tight, Youngman backtracks into the field they started, buses. It's no coincidence that the government floods this sector with New Energy subsidies. Youngman starts making electric buses and also starts cooperating on a hydrogen project with fuel cell maker Nantong Baiying, a company where Pang's son Xiaoling is on the board of directors and minority shareholder. China designated Rugao City (Jiangsu) as a hydrogen pilot city and Jinhua Youngman and Nantong Baying move in on adjacent lots.
In mid-2017, Zhejiang Youngman Lotus Automobile and several related businesses are declared bankrupt after many legal procedures. A few months later, Jinhua Youngman is listed among several other bus manufacturers that are convicted of having committed NEV subsidy fraud. In Youngman's case, installing much smaller batteries than declared in several hundred buses. It looks like things can't get any worse and then Pang Qingnian himself reveals the "truck that runs on water".
During a media presentation in May 2019, Pang shows reporters a truck, developed together with Nantong Baiying. He says that you only have to fill up the tank with water and a machine with special catalysts will turn the water into hydrogen to power a fuel cell. He adds that it's a clean vehicle because it only emits water vapor. This presentation gets criticized from all sides, netizens, reporters, and scientists, because such a perpetual motion machine can't exist within the laws of thermodynamics. Tests to prove otherwise all predictably fail and Pang's credibility is out of the window.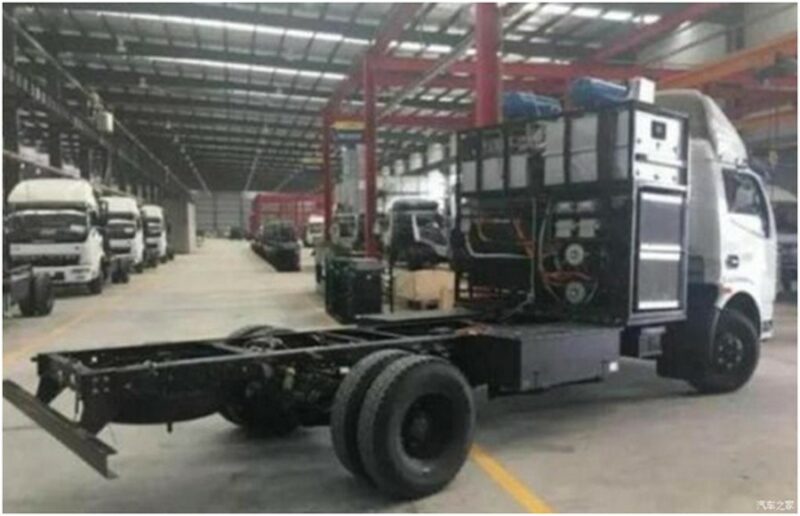 To generate some income, Jinhua Youngman had reverted to a contract manufacturer. Several low-speed EV makers wanted to break into the car market. They upgraded their LSEVs with stronger motors and lithium batteries and had these basic cars made by factories with a production permit. Jinhua Youngman manufactured these vehicles for some brands you've never heard of, Maidi, Olian and Zoujun, and one brand you certainly know: Saleen. The Chinese-American outfit is actually across the road from Youngman in Rugao city and Pang and Saleen owner Wang Xiaolin are long time acquaintances. In its very last days of existence, Jinhua Youngman manufacturers a small number of Maimai cars for Saleen.
In November 2019, Youngman Group is declared bankrupt. Jinhua Youngman lasts a little longer, but in March 2021 that company is also declared bankrupt. It's the last Youngman company to go under. It's game over for Pang Qingnian.
Back to square one
Pang Qingnian's demise must be the end of the story, you'd think. Well, not entirely. The bird rising from the ashes of Youngman's crash is not the mythical Phoenix, but the Mighty Skylark of Guizhou!
I bet you didn't see that one coming.
When Youngman Lotus seizes production, the Guizhou politicians get a little bit worried about the idling factory in Anshun. In 2015, Anshun City acquires a 44% stake in the factory through a city-owned investment fund. When Youngman Lotus goes bankrupt in 2017, Anshun City facilitates that the other 56% be picked up by Guizhou Anyuan New Energy Automobile, a New Energy startup fully funded by chipmaker Qualcomm. The Skylark (Yunque) factory is renamed Guizhou Guiteng Automobile.
The general manager of Anyuan New Energy and subsequently Guiteng Automobile is Bai Yonghua, a man with a long history in the automotive world. He previously worked for companies like Great Wall Motors, Huanghai, and Hawtai. Bai acquires an old assembly line and tooling from the Changan CX20 sub-compact crossover. He upgrades the factory, installs the equipment, and in 2018 the Yunque brand returns to the market. The Quanjie Q1 model is identical to the Changan model, except for the logos.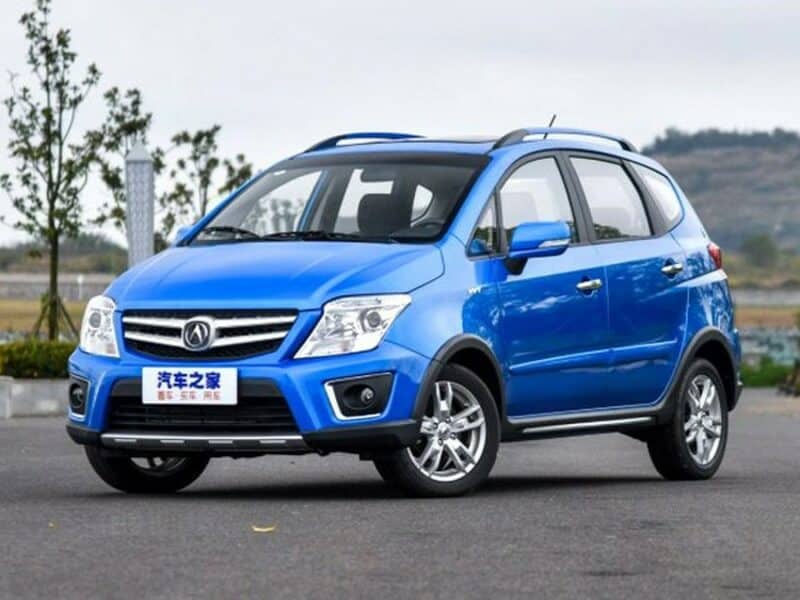 Although Anyuan New Energy may sound very electric, the revived Yunque gets a regular combustion engine, sourced from Changan. In 2021 the car receives a small facelift and a new engine, complying with the latest emission standards. Yunque also leaks plans for a larger Quanjie Q5 model, but no one has seen that car yet.
Since its revival, Yunque sells a few hundred cars per year. Just like in the early Subaru days.