This is the 2024 Geometry G6 pure electric sedan. As a facelift model, the new car has undergone minor design changes. It is expected to officially launch in mid-September, according to the carmaker. For reference, the price range of the current Geometry G6 on the market is 149,800 – 189,800 yuan (20,600 – 26,100 USD). Geometry is a brand under Geely.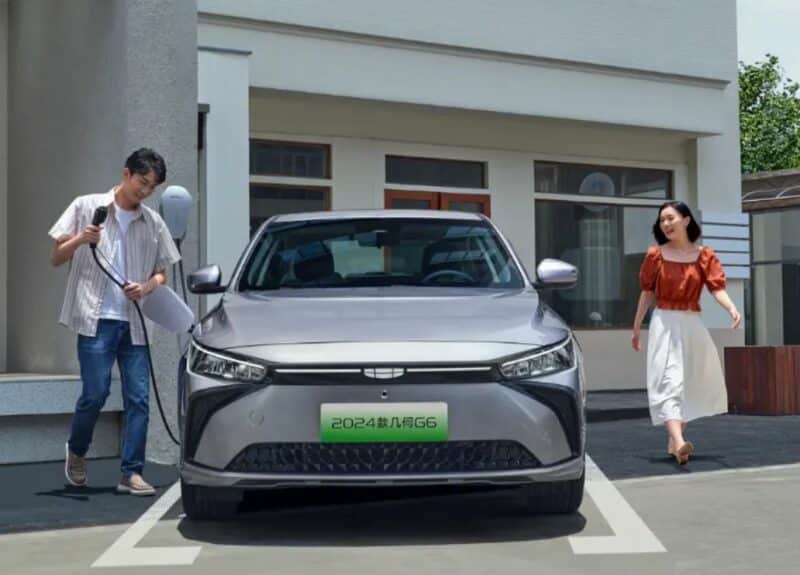 The front face has a closed grille as a pure electric vehicle and a trapezoidal vent in the lower section. The center logo can also be lit up.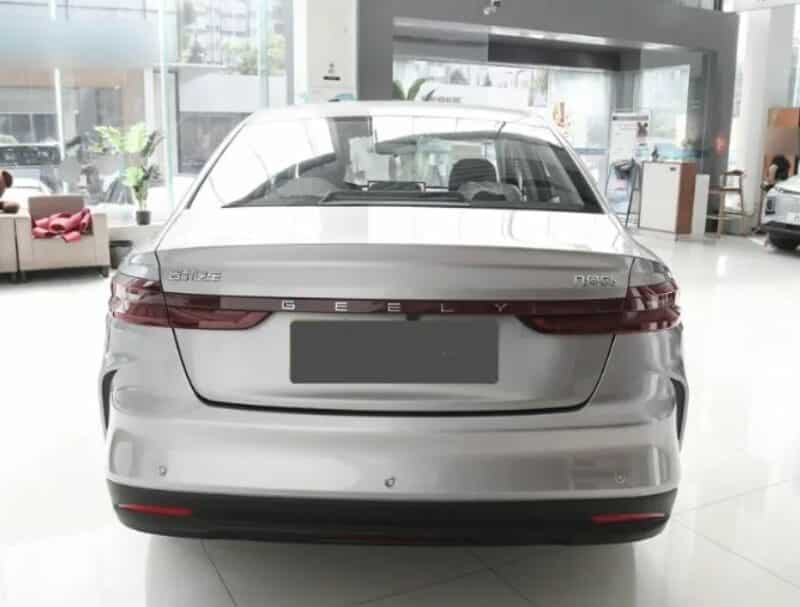 Positioned as a sedan, Geometry G6 measures 4752/1804/1503mm, with a 2700mm wheelbase. The car runs on 17-inch wheels and comes standard with hidden door handles. In addition, the design of the rear remains unchanged.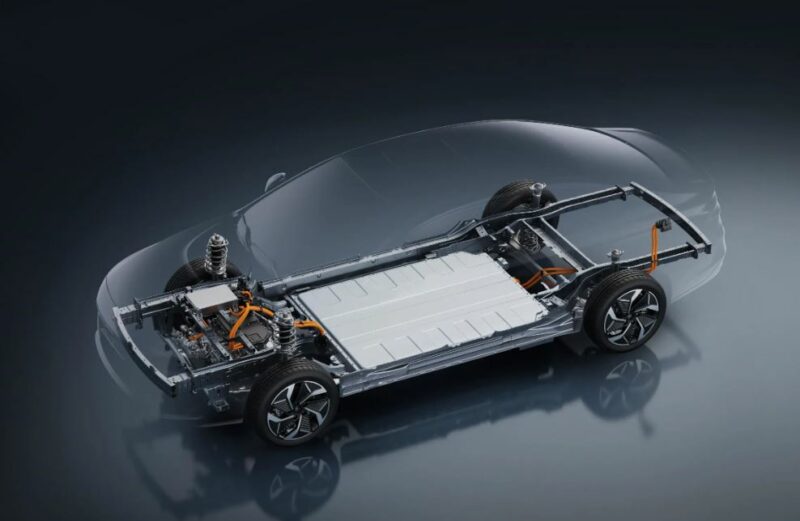 Power comes from a permanent magnet synchronous motor that outputs either 150 kW and 310 Nm or 100 kW and 180 Nm. The 0 – 100 km/h acceleration time is 6.9 seconds. In addition, its battery pack adopts the CTP (cell-to-pack) technology with a cylindrical architecture, giving the car two cruising range options of 500 km and 410 km. Geely claims that charging from 30% to 80% takes only 20 minutes and that charging for 8 minutes can achieve a 100 km battery life.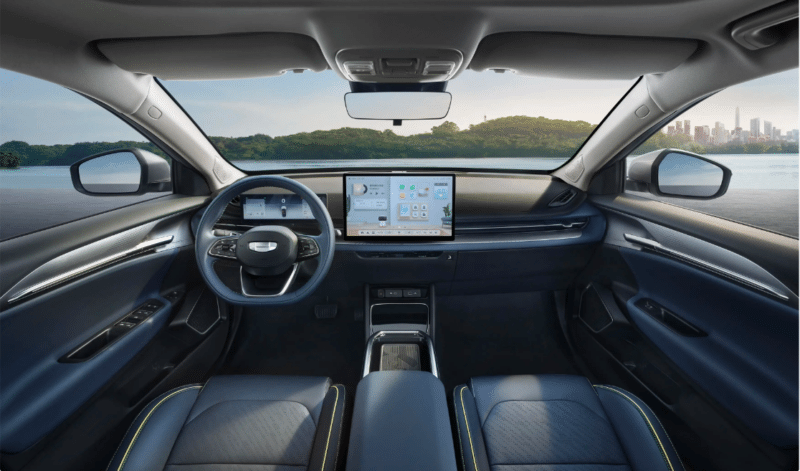 Inside, the interior largely remains unchanged with a 10.2-inch instrument panel, a 14.6-inch central control screen, and a flat-bottom three-spoke steering wheel. A new dark green interior color is added.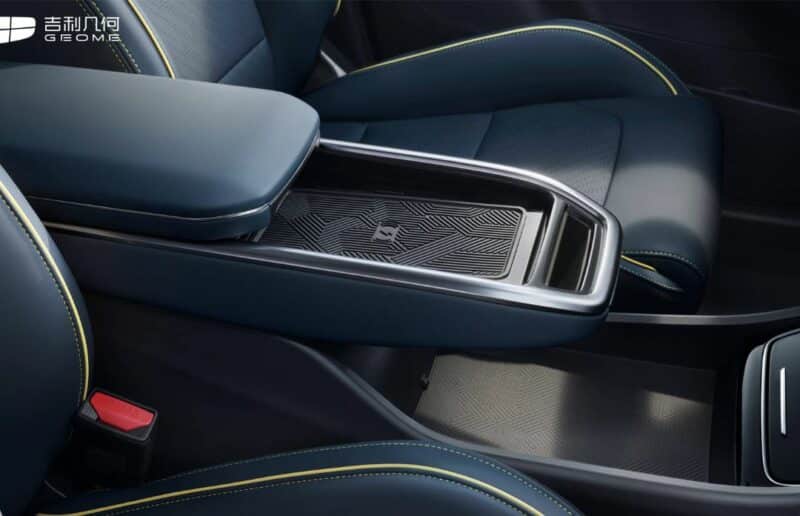 The built-in vehicle operating system is supported by the latest HarmonyOS system from Huawei.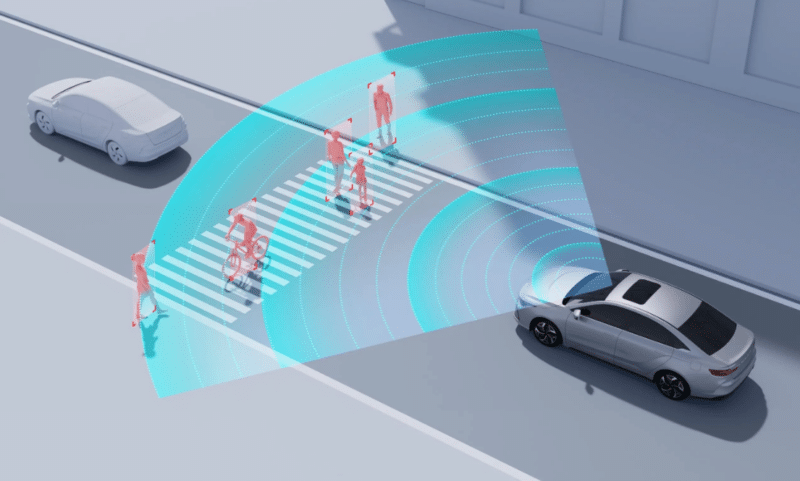 Furthermore, in terms of safety, the 2024 Geometry G6 is equipped with 13 advanced driving assistance functions including adaptive cruise control, automatic emergency braking, and traffic sign recognition.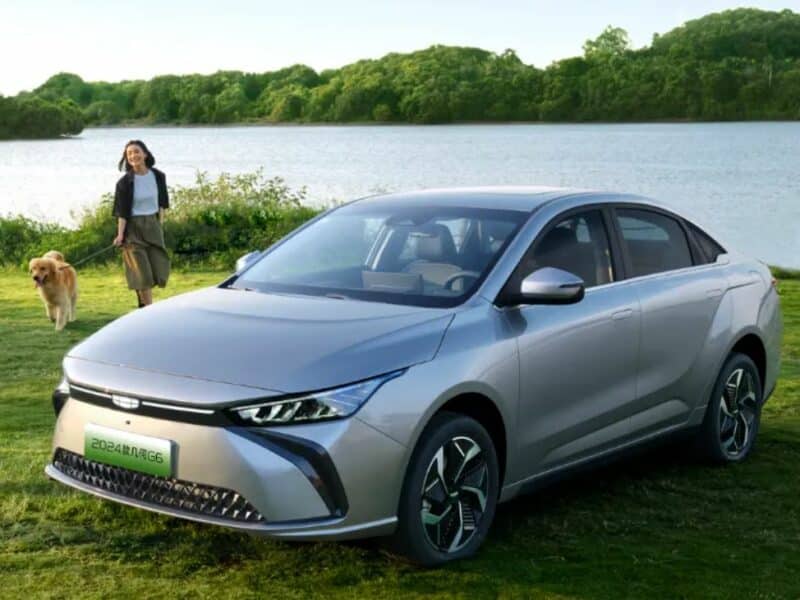 After looking at the specs, the 2024 Geometry G6 does not have any particular highlights in terms of performance or configurations, especially in today's competitive new energy vehicle market. It will be difficult for the G6 to out-compete.
Source: Geely Geometry Weibo