On September 10, Geely's 2024 Geometry G6 sedan, was officially launched in China, available in four models, with a price range of 119,800 – 147,800 yuan (16,500 – 20,400 USD). As a facelift model, the new car has undergone minor design changes and introduced configuration upgrades. Most notably, a new 100 KW motor was added and the battery pack adopts a cell-to-pack module-less design.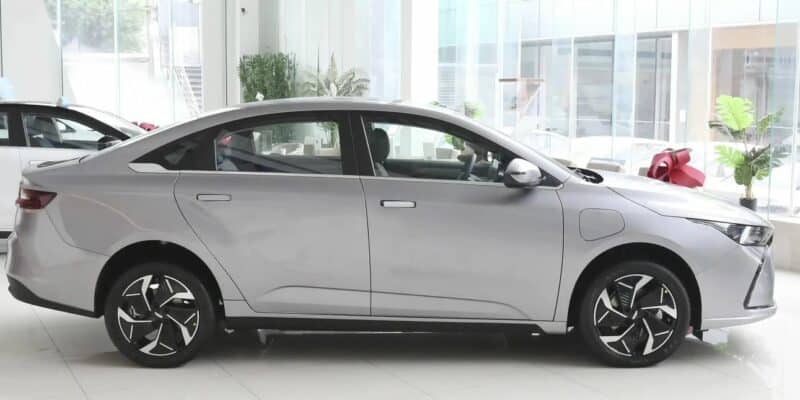 Compared with the previous 2022 models, priced between 149,800 – 189,800 yuan, the price of the 2024 models decreased by 30,000 – 42,000 yuan (4,085 – 5,720 USD). The size of the new car is 4752/1804/1520mm, with a 2700mm wheelbase, which is slightly taller than the previous models.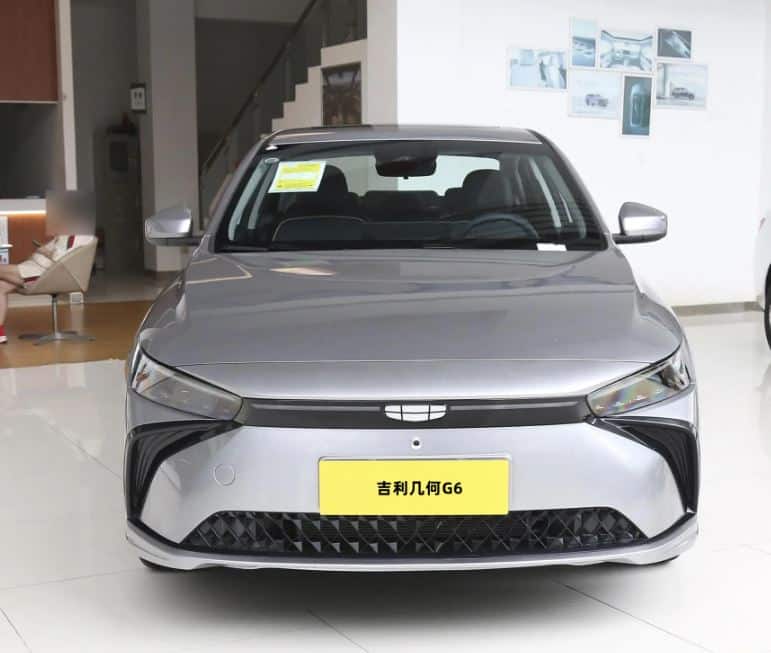 The 2024 Geometry G6 largely continues the design of the previous models. In the front, the brand logo can be lit up. The hidden door handles automatically pop out when the driver is approaching. Both keyless entry and touchless start are supported. The car also runs on either 16-inch wheels (205/60 R16) or 17-inch wheels (215/50 R17).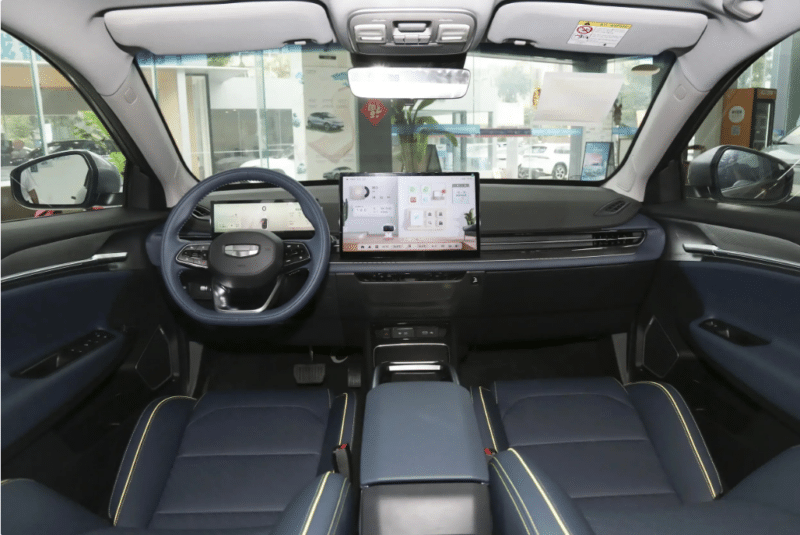 Inside, Geely claims that the cockpit is covered in a large area of soft skin-friendly materials. Visibly, there is a three-spoke flat-bottomed steering wheel, a narrow rectangular 10.2-inch LCD instrument panel, and a 14.6-inch floating central control screen (or a 10.2-inch central control screen for low-end models). The in-vehicle operating system comes from Huawei's HarmonyOS, which supports voice interaction/recognition based on an AI model, cross-screen sharing, OTA updates, and Wi-Fi hotspots.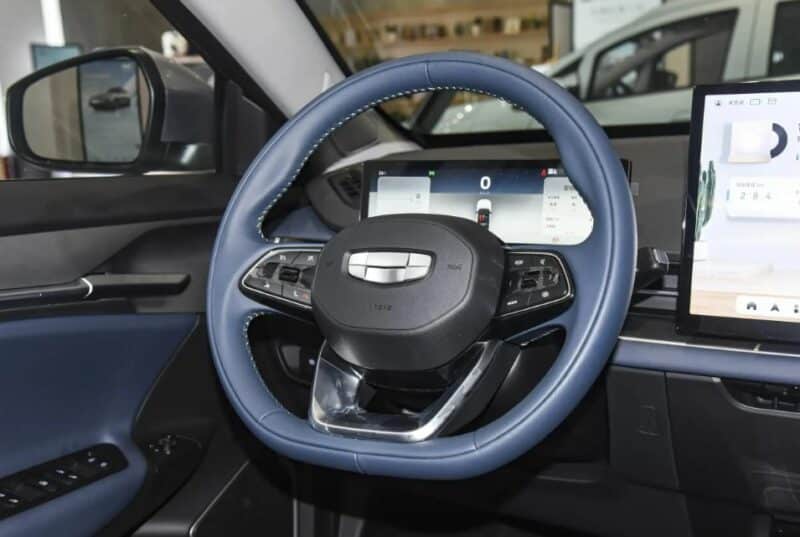 Furthermore, the low-end models cancel the level 2 advanced driving system and leather-wrapped steering wheel. Only the high-end models support level 2 advanced driving functionalities, including adaptive cruise control, automatic emergency braking, and traffic sign recognition.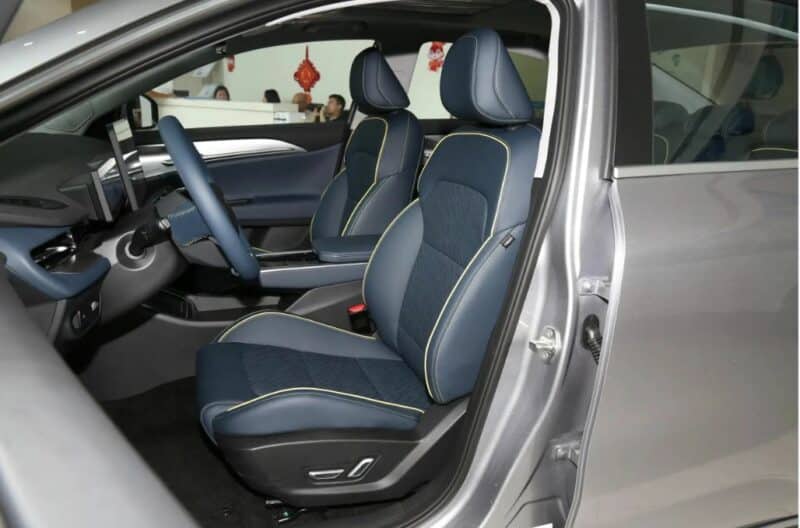 The interior adopts a five-seater layout, and the seats are wrapped in imitation leather material. Electric adjustment of the driver seat is standard for all models while electric adjustment of the co-pilot seat is only supported in high-end models.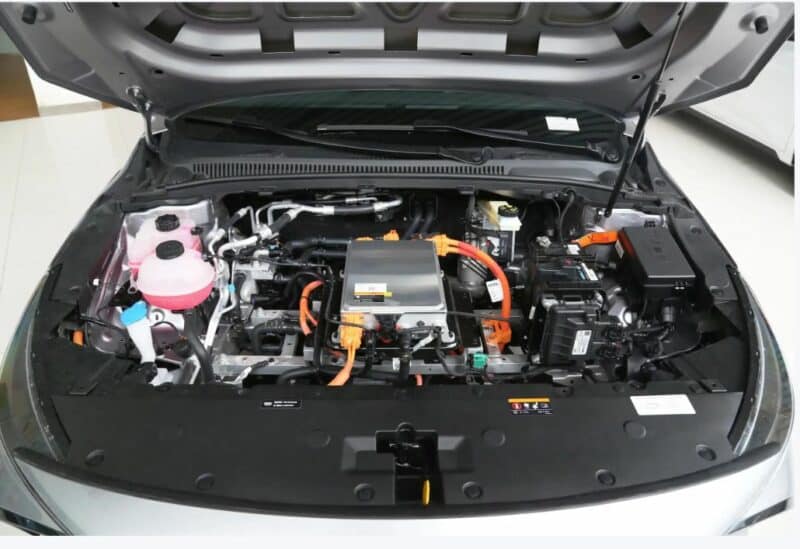 The new Geometry G6 is equipped with a front single permanent magnet synchronous motor, offered in high and low powers. The low-power motor outputs 100 kW and 180 Nm and has a top speed of 150 km/h. The high-power motor outputs 150 kW and 310 Nm. Its top speed is 165 km/h and its 0 – 100 km/h acceleration time is 6.9 seconds.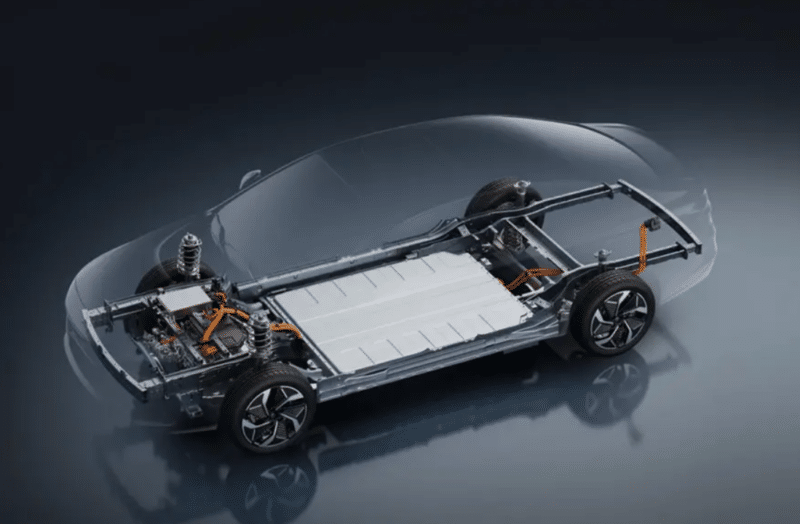 The new car is available in two battery pack options: a 46.11 kWh lithium iron phosphate battery pack or a 53.3 kWh lithium iron phosphate battery pack. The corresponding pure electric cruising range (CLTC) is 410 km and 500 km. In addition, it only takes 20 minutes to fast charge from 30% to 80%, which is 33% faster than competing vehicles in the same category, according to Geely. The battery life can increase by 100 km after only 8 minutes of charging.
Furthermore, the battery pack adopts an aluminum alloy frame structure and is equipped with a high-strength protective plate, which achieves an IP68 waterproof rating and is able to maintain 24 hours of no open flames under thermal runaway conditions, according to official information.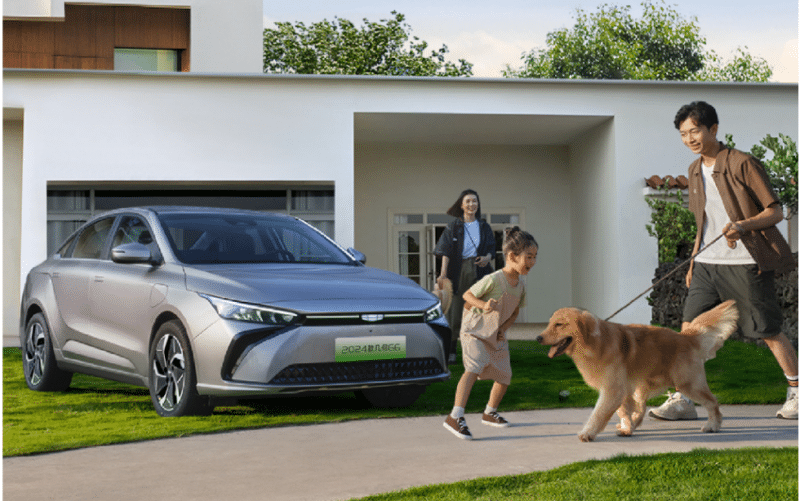 Source: Weibo, Geely Geometry