On October 27, the Jiyue 01 was officially launched in China, available in two models, namely, the Jiyue 01 2023 Max and the Jiyue 01 2023 Max Performance, with a price range of 249,900 – 339,900 yuan (34,100 – 46,500 USD). Jiyue, rebranded from Jidu, is a joint venture between Geely (65%) and Baidu (35%), established in August 2023.
Positioned as a medium-to-large SUV, the Jiyue 01 measures 4853/1990/1611 mm, with a 3000 mm wheelbase. The front face has a closed grille with a slender curved light strip and T-shaped headlights integrated on both sides.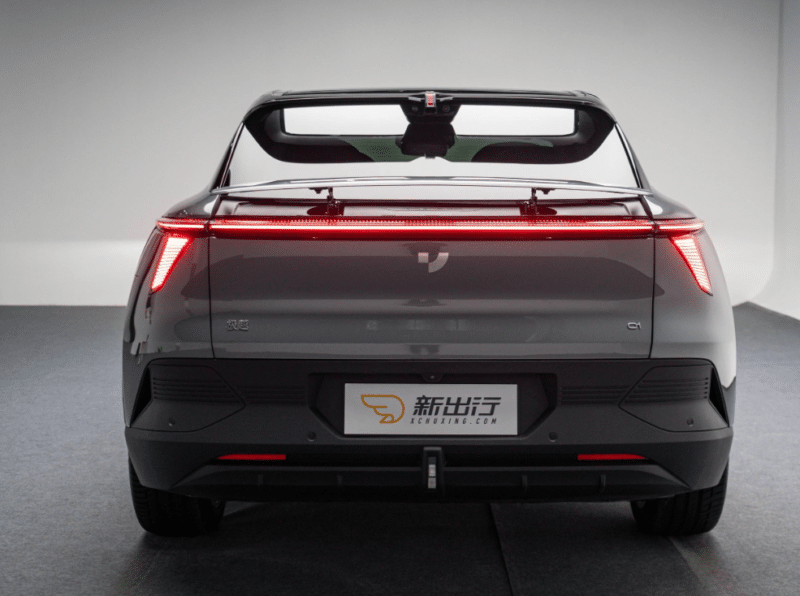 The rear is equipped with through-type taillights, a wing, and a segmented spoiler combined with high-mounted brake lights, further enhancing the sportiness of the vehicle. The wing can be adaptively adjusted by AI according to different driving conditions. In automatic mode, when the vehicle speed reaches more than 95 km/h, the spoiler is automatically raised to reduce wind resistance; when the vehicle speed drops below 65 km/h, the spoiler automatically retracts.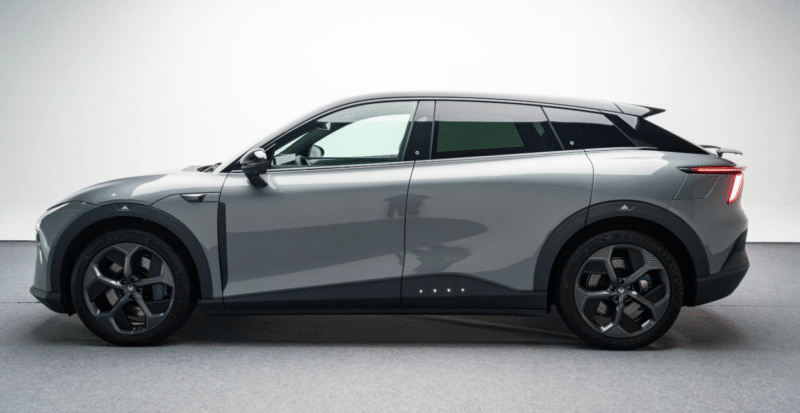 Its coefficient of drag is as low as 0.249Cd. The car runs on either 19-inch or 21-inch wheels. From the side, the exterior adopts a dual-color design coupled with frameless doors. It is worth pointing out that there are no door handles, instead, methods such as automatic sensing and voice control are applied to open the door.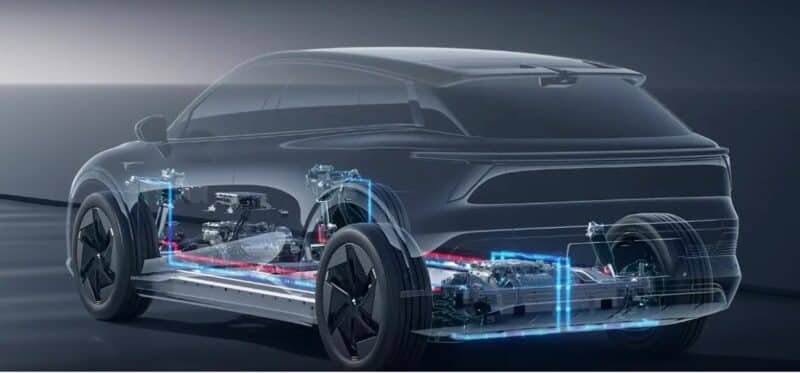 The Jiyue 01 is built based on Geely's SEA architecture, available in single-motor and dual-motor versions.
Jiyue 01 2023 Max (single-motor):
200 kW and 343 Nm, 0 – 100 km/h acceleration time of 7.2 seconds
71.4 kWh lithium iron phosphate battery pack, CLTC cruising range of 550 km
Optional 100 kWh ternary lithium battery pack for 45,000 yuan (6,150 USD), CLTC cruising range is increased to 720 km, 0 – 100 km/h acceleration time of 6.9 seconds
Jiyue 01 2023 Max Performance (dual-motor)
400 kW and 686 Nm, 0 – 100 km/h acceleration time of 3.8 seconds
100 kWh ternary lithium battery pack, CLTC cruising range of 660 km
Charging from 10% – 80% under fast charging takes less than 30 minutes.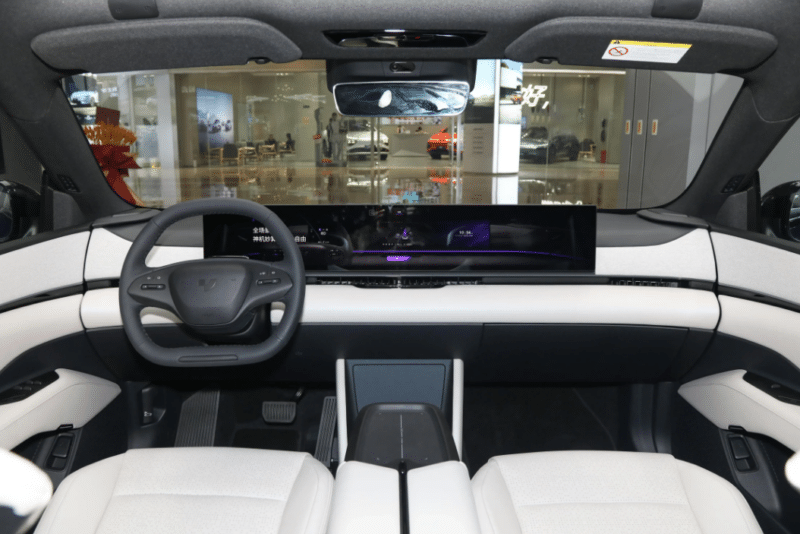 Inside, the 35.6-inch 6K resolution screen is eye-catching and powered by a Qualcomm Snapdragon 8295 chip. The steering wheel is full with a flat bottom, which differs from the half steering wheel that previously appeared on the prototype car. There are also no physical buttons visible on the center console.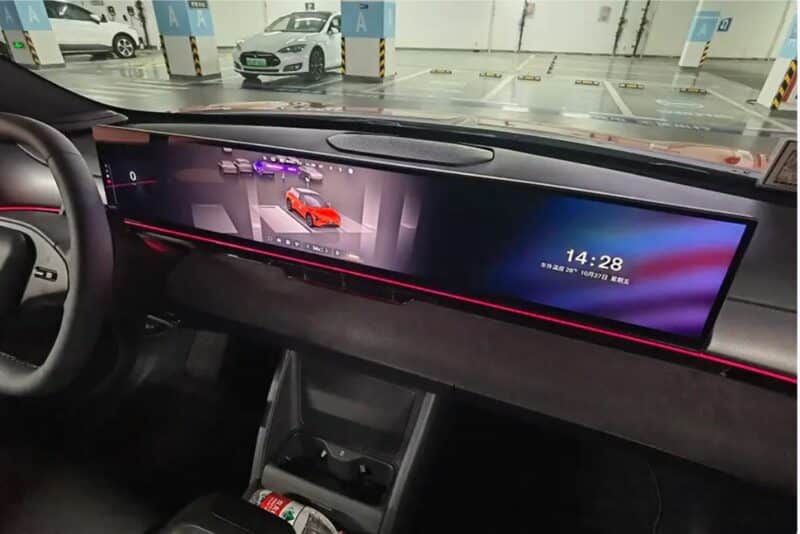 In addition, the SIMO voice interaction system supports full offline voice interaction when there is no Internet as well as external voice control from outside the vehicle. Furthermore, for advanced driving assistance capabilities, two packages are offered, namely, ROBO Drive and ROBO Drive Max, developed jointly by Baidu and Jidu. The ROBO Drive comes standard on all models and is free of charge while the ROBO Drive Max costs 49,900 yuan (6,820 USD). The sensor configurations include two Orin-X chips, seven 8-megapixel cameras, four 3-megapixel cameras, 12 ultrasonic radars, and five millimeter-wave radars.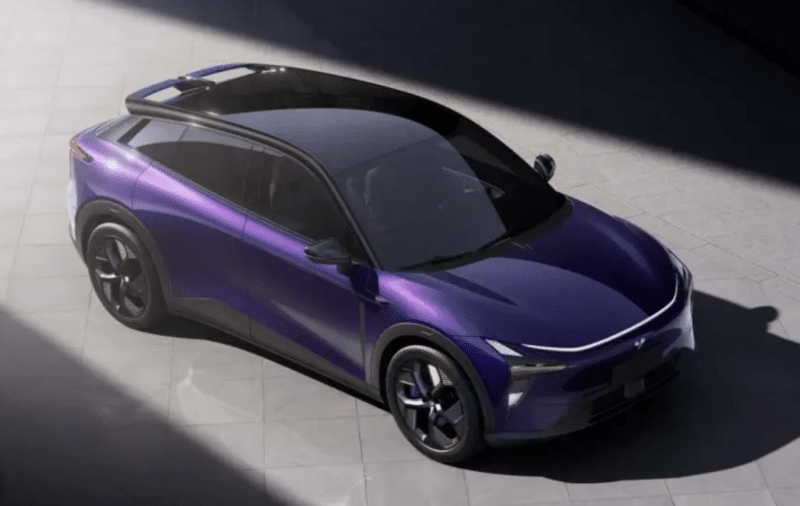 With Jiyue 01 entering the market, competition is heating up among the major tech companies including Huawei, Xiaomi, and Baidu, as they are launching electric vehicles with advanced robotics capabilities.
Source: DongCheDi, Jiyue