On November 17, Kia officially launched its EV5 model in the Chinese market during the 21st China Guangzhou International Automobile Exhibition. The announced starting price is 149,800 yuan (20,700 USD).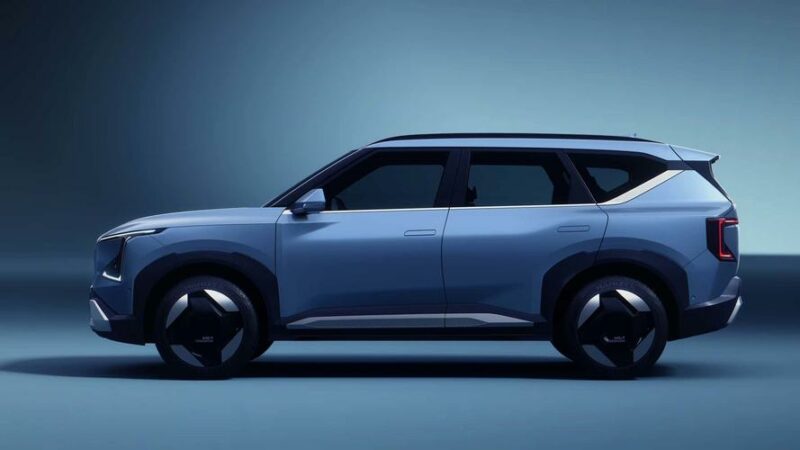 The EV5 had already opened pre-sales in the Chinese market on August 25, with initial prices starting at 159,800 yuan (22,100 USD). The officially released price is 10,000 yuan (1,400 USD), lower than the previous pre-sale price.
Positioned as a household pure electric SUV, the EV5 is Kia's first global strategic model introduced in China, developed based on Kia's E-GMP platform.
The standard range version of the EV5 is equipped with BYD's LFP Blade 64.2kWh battery pack coupled with a 160kW motor, offering a cruising range of 530 kilometers. While the long-range version boasts a range of up to 720 kilometers, the official price for this variant is yet to be disclosed.
The interior of the EV5 was revealed earlier, showcasing a modern and sleek design. The car adopts a suspended dual-screen layout. The cabin includes a four-spoke steering wheel with a gear lever.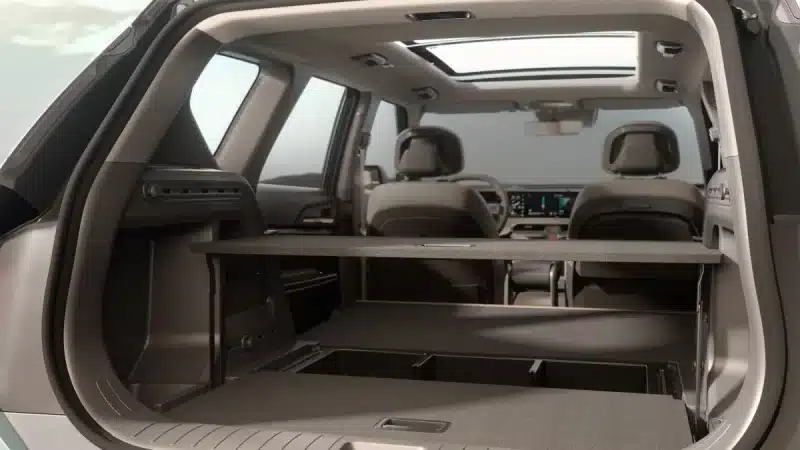 In terms of practicality, the EV5 enhances its offerings with a folding tray in the right rear row and a 4L central drawer-type heating and cooling refrigerator. Safety features include 7 airbags, L2+ level assisted driving, and support functions such as semi-automatic lane changing and remote control smart parking.
The EV5 supports over-the-air (OTA) vehicle upgrades and UWB digital keys and is equipped with a new generation of in-car entertainment systems. Its heat pump air conditioning system ensures climate control, and the car supports 220V external discharge both inside and outside the vehicle.
In terms of after-sales protection, the Kia EV5 vehicle supports a 5-year or 100,000-kilometer warranty, and the battery, motor, and electronic control system support an 8-year or 150,000-kilometer warranty. And you can get a subsidy of 7,000 yuan for replacing old cars.