On August 25 at the Chengdu Motor Show, Kia and Lincoln unveiled new vehicles with BYD inside. All-electric Kia EV5 and the new generation Lincoln Nautilus hybrid were launched with BYD batteries, joining Tesla, Ford, and Toyota.
Lincoln
Ford launched the new Lincoln Nautilus (航海家 in Chinese) hybrid on Friday in three versions. The price range is 368,800 – 468,800 yuan (50,600 – 64,300 USD). The mid-size SUV has a turbocharged 2.0 ICE and a front electric motor with a BYD battery. Interestingly, it is not an LFP Blade battery but an NMC (ternary) pack made by Shenzhen BYD Lithium Battery Co., Ltd.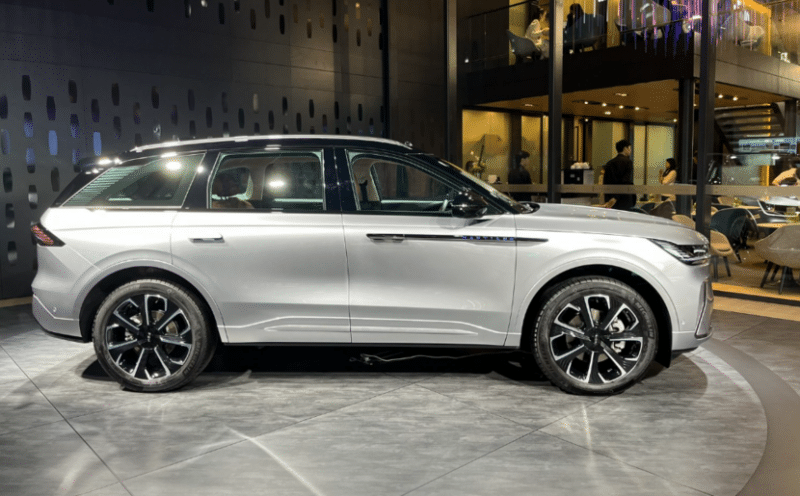 The new generation of Nautilus is, of course, a 5-door 5-seater, and the size is (L/W/H) 4908/1952/1717mm, respectively, and the wheelbase is 2900mm. The front electric motor has a power of 140 kW and a peak torque of 320 Nm. The 2.0T ICE has the capability of 192 kW and 390 Nm torque for the base model and 207 kW with 407 Nm torque for the top trim model. All variants have a maximum speed of 200 km/h.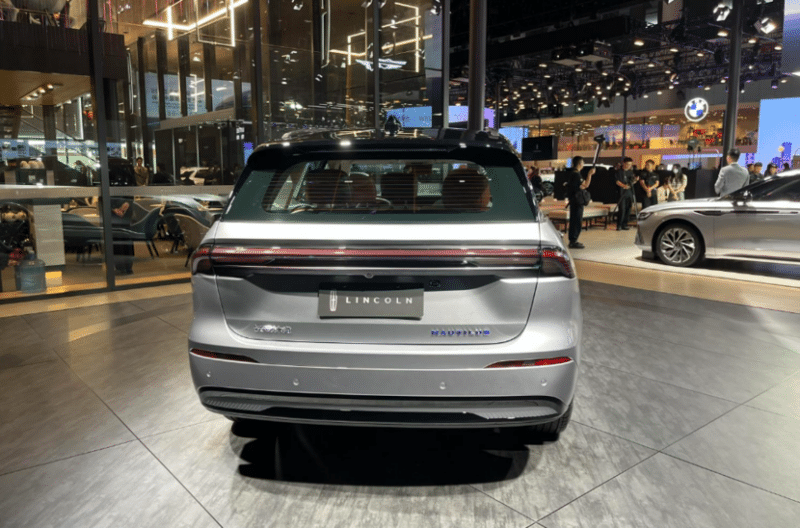 The Lincoln's latest SUV can wear 20″, 21″ or 22″ wheels. China-made Nautilus will not remain China-only as previously expected but will be imported to the US.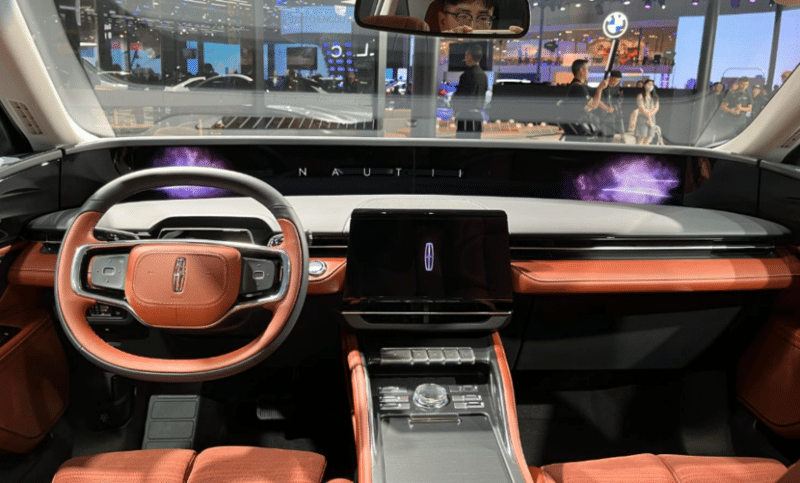 Moreover, the new hybrid version of the China-only sedan Lincoln Z (previously Zephyr) and hybrid Lincoln Corsair were unveiled with BYD batteries. Those cars will stay China-only. For now.
Lincoln currently produces four models in China – a sedan called Z (previously Zephyr) and three SUVs – Aviator, Corsair, and Nautilus. Corsair was the first Lincoln manufactured in China. It has been made in Chongqing by the Changan-Ford joint venture since 2020.
Kia
Kia unveiled its family EV5 crossover at Chengdu Motor Show. Thanks to the MIIT homologation application, we already know some information about it. Mainly, it will feature the LFP battery from BYD and a 160 kW electric motor with 310 Nm peak torque.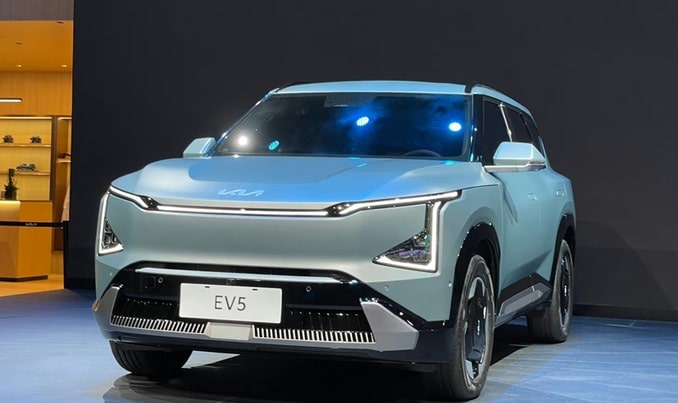 The EV5 dimensions are (L/W/H) 4615/1875/1715mm, respectively, and the wheelbase is 2750mm. It sits on an 800V E-GMP platform equipped with a MacPherson strut suspension.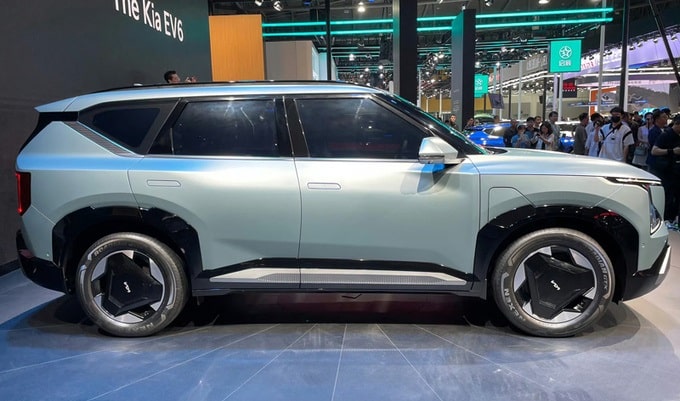 The 160 kW electric engine is type EM16 from Vitesco Automotive Electronics (Tianjin) Co., Ltd. Maximum speed is limited to 185 km/hm. The curb weight of the car is 1870 kg.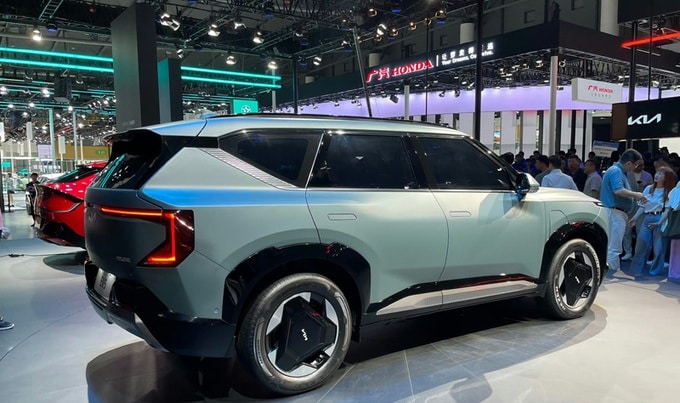 The LFP battery is manufactured by Fudi Battery Co., Ltd. in Xiangyang (FinDreams in English), which BYD wholly owns. The Korean blog previously reported that the overseas version of EV5 will have an 82 kWh NMC battery good for a 600 km range, while the Chinese version will have an LFP battery.
EV5 will be produced in China by the Kia-Yueda joint venture in their Yancheng plant, about a 3-hour north of Shanghai. The EV5 from Yancheng will be sold domestically and exported, and Kia-Yueda JV previously said it is the company's first China-made global EV.
The presale of EV5 will start in November in China, and it will hit the global markets later.
Toyota, Tesla, Ford
On April 16, the FAW-Toyota joint venture launched the bZ3 'electric Corrola' in China, starting at 169,800 yuan (23,300 USD). bZ3 is Toyota's first electric sedan and only second pure EV in the lineup – so behind the Japanese carmaker is. Their first electric car was a bZ4x SUV launched last year.
The bZ3 is built on Toyota's e-TNGA platform and features lots of BYD tech inside, including an LFP Blade battery and an electric engine from Fudi Motor, a BYD subsidiary.
Tesla has already started using BYD LFP batteries in some versions of their Model 3 and Model Y, easing dependence on CATL, their leading supplier in Giga Shanghai.
Finally, the MIIT homologation application in August revealed that China-made Ford Evos will get a hybrid variant featuring a BYD battery. Same as Lincoln's case, it will be NMC, not LFP.
Ford Evos is a mid-size sedan with dimensions 4920/1920/1600mm, respectively, and the wheelbase is 2945mm. It is equipped with a 2.0T ICE and an electric engine with a power of 212kW. It has an E-CVT gearbox, and the price is expected to start at 250k yuan.
Editor's comment
The energy BYD put into these partnerships must be incredible. Despite CATL being the market leader and BYD being a direct competitor to many global automakers in EVs and PHEVs, they still manage to become suppliers to many of them. For example, despite claiming they will not make their car and won't compete with their customers, Huawei is far from being as successful as BYD in becoming "the Bosch of EVs."
Also, the vertical integration of BYD is astonishing, from owning its lithium mines and making its batteries, engines, and cars to owning a fleet of massive auto transport ships and insurance companies. But it is still not enough for Shenzhen-based companies, who want to be tier 1 automakers and keep being a tier 1 supplier to automakers.