On November 17, Hycan launched its A06 Plus pure electric sedan at the 2023 Guangzhou Auto Show in China, priced at 139,800 yuan (19,300 USD). The A06 Plus is a facelift model of the A06 that was launched in December 2022.
Hycan was formerly a joint venture between GAC and Nio established in 2017, but Nio exited the partnership in 2022. It is now jointly invested by GAC and Guangdong Pearl River Investment Management Group.
Hycan A06
For reference, there are currently three Hycan A06 models on sale with a price range of 179,800 – 269,800 yuan (24,800 – 37,300 USD). Positioned as a mid-size sedan, the Hycan A06 has a body size of 4965/1920/1520 mm, a wheelbase is 2850 mm, and a coefficient of drag is 0.217Cd. The power comes from a permanent magnet synchronous motor and a ternary lithium battery pack, providing a CLTC cruising range of 550 km and 630 km. The electric motor is offered in three power options: 135 kW, 160 kW, and 340 kW, with a peak torque of 225 Nm and 534 Nm.
Hycan A06 Plus
Compared with the Hycan A06, the biggest change in appearance is the headlights, which now run across the entire front face. The side profile maintains the fastback design and hidden door handles. The taillights remain unchanged, adopting the popular through-type style. An electric tailgate is also present.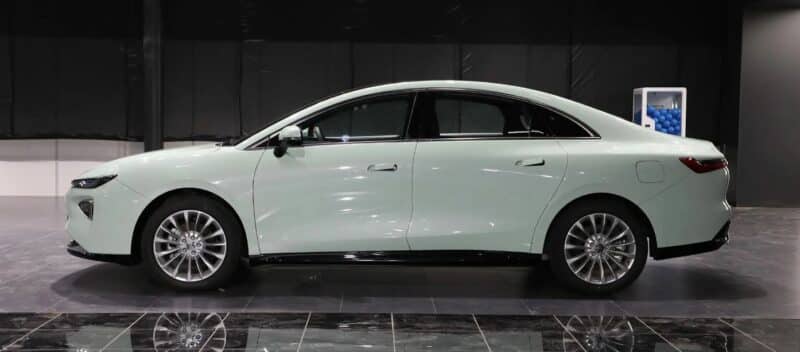 The Hycan A06 Plus measures 4945/1920/1520 mm, and the wheelbase is 2850 mm, which is 20 mm shorter than that of the Hycan A06. At the same time, a new light green exterior body color has been added.
Furthermore, the Hycan A06 Plus runs on new multi-spoke rims with a size of 245/45 R18. There is a camera under the exterior mirror, and the vehicle is equipped with four ultrasonic radars to realize advanced driving assistance functionalities such as adaptive cruise control.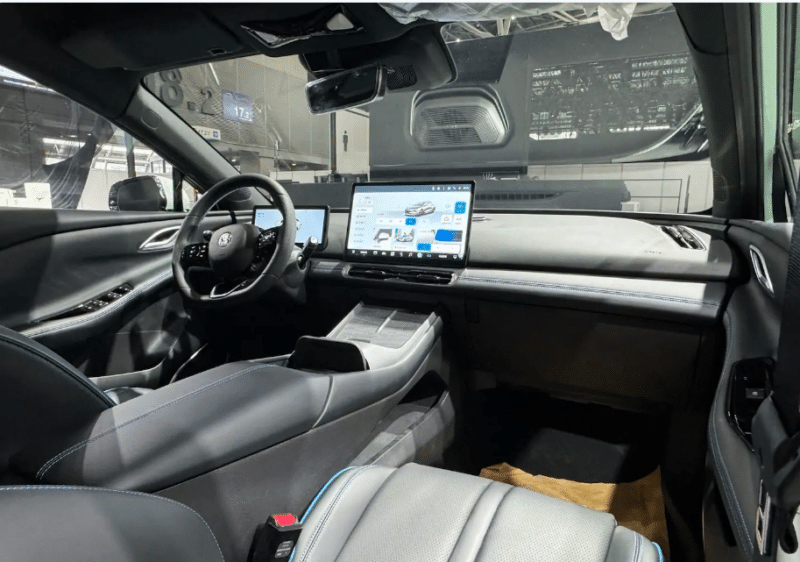 The interior remains unchanged compared to that of the Hycan A06, equipped with a 14.6-inch suspended central control screen powered by a Qualcomm Snapdragon 8155 chip, a 10.25-inch LCD instrument panel, and a three-spoke flat-bottom screen. The in-vehicle operating system is supported by Hycan's self-developed HI-OS. The audio system comes from 11 speakers.
Other internal configurations include remote control through mobile phones, keyless entry, OTA updates, and AI voice commands for navigation, air-conditioning control, seat adjustment, etc.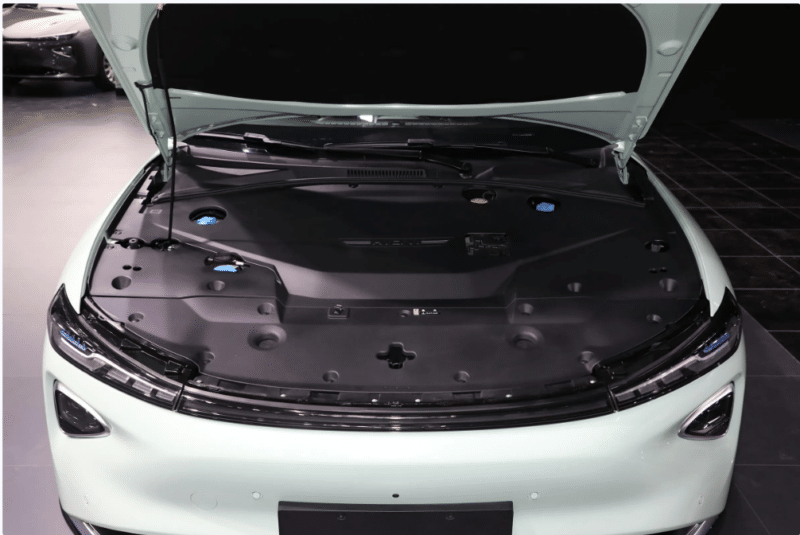 Power comes from a permanent magnet synchronous motor with a maximum power of 160 kW and a peak torque of 225 Nm. Its 60.04 kWh lithium iron phosphate battery pack provides a CLTC cruising range of 520 km, supplied by CALB (China Aviation Lithium Battery). In addition, both slow and fast charging are supported. Under fast charging, it takes 35 minutes to charge from 30% to 80%.
Source: Hycan