Today, October 13, the Hycan V09 MPV was officially launched on the Chinese market, with a price range of 318,800 – 438,800 yuan (43,600 – 60,000 USD). Customers can choose from a total of five models. Delivery is expected to start in November.

Positioned as a medium-to-large MPV, the Hycan V09 measures 5215/1967/1910 mm, and the wheelbase is 3170 mm. From the side, passengers can enter/exit via the electric sliding doors. The car runs on 19-inch (255/55 R19) or 20-inch wheels (255/50 R20).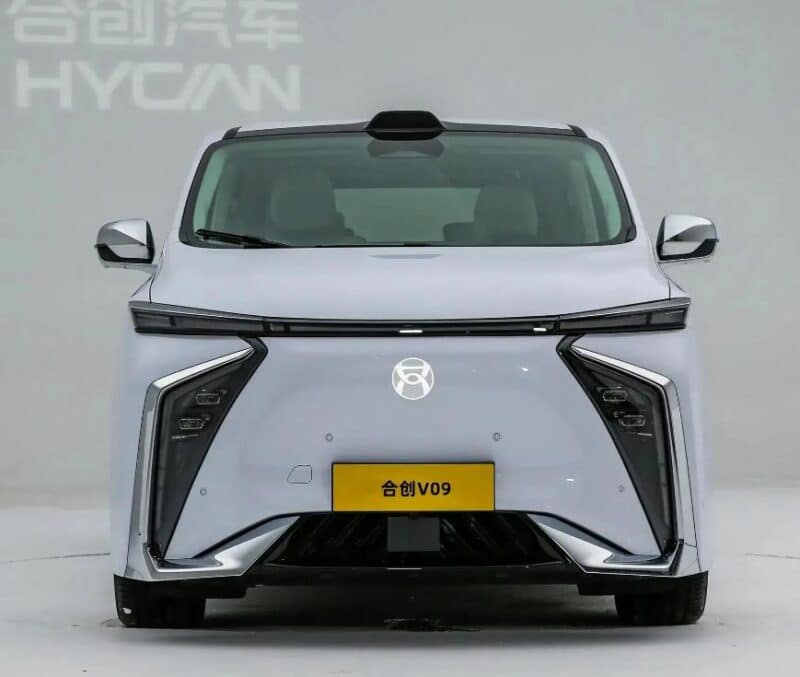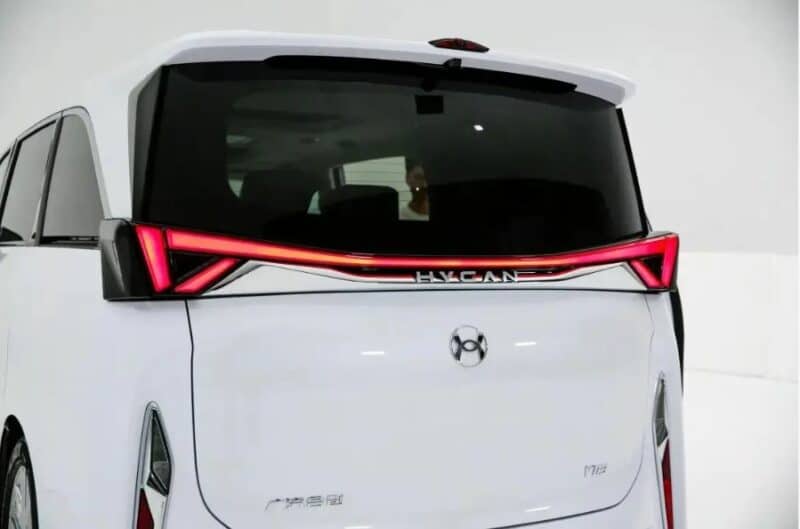 In terms of appearance, the closed front face has a large area of white space, decorated with a through-type light strip on the top and C-shaped chrome trim strips on both sides. A millimeter wave radar sits at the lower section. In addition, the high-end flagship model codename 762 has a lidar above the front windshield. At the rear, when lit up, the taillight looks like an elongated bow tie.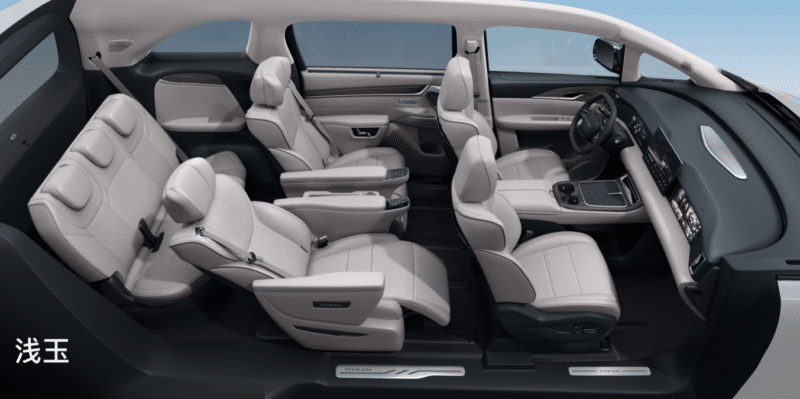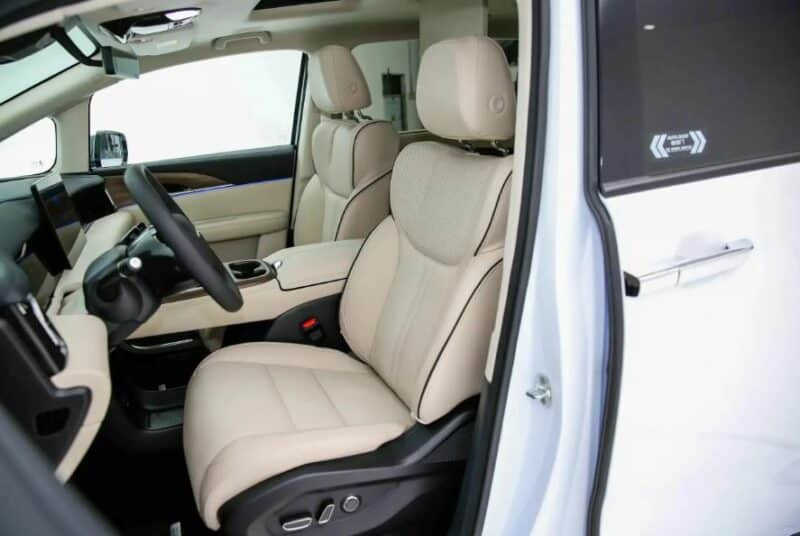 The car's 7-seater layout is in a 2+2+3 format, and the seats are wrapped in imitation leather and Nappa leather. In addition, the front- and second-row seats come standard with electric adjustment; and the high-end models also come with heating, ventilation, and massage. The standard volume of the trunk is 610 liters. After the third row is folded down, the volume increases to 2430 liters. There is also a 32-liter capacity front trunk.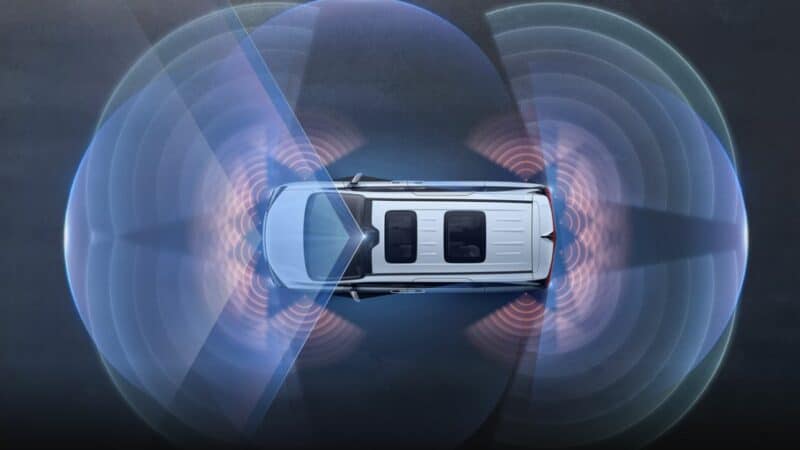 There are over 23 sensors around the vehicle, featuring 30 advanced driving assistance functions and 16 parking assistance functions. Specifically, the high-end model comes with a 130-line lidar, five millimeter-wave radars, 12 ultrasonic radars, one high-definition front camera, and four surround-view cameras.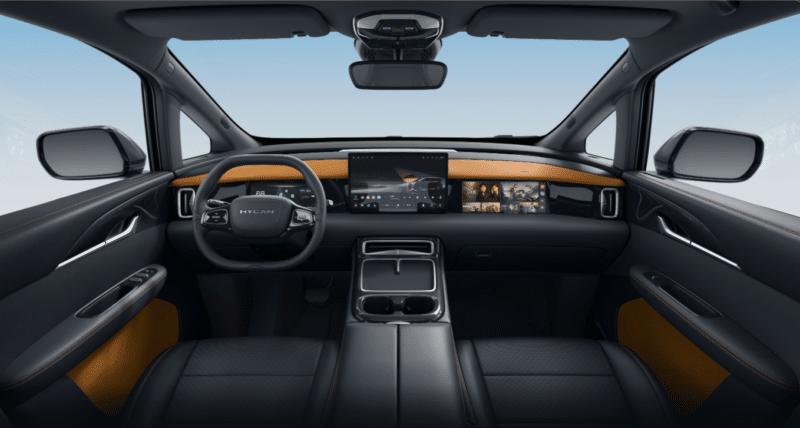 The cockpit adopts a symmetrical layout and features a triple-screen composed of a 10.25-inch LCD instrument, a 14.6-inch central control screen, and a 12.3-inch co-pilot entertainment screen. The steering wheel is double flat-bottomed. The entry-level model is equipped with a single Qualcomm Snapdragon 8155 chip, while the other models are equipped with dual Qualcomm Snapdragon 8155 chips, supporting voice control and interaction.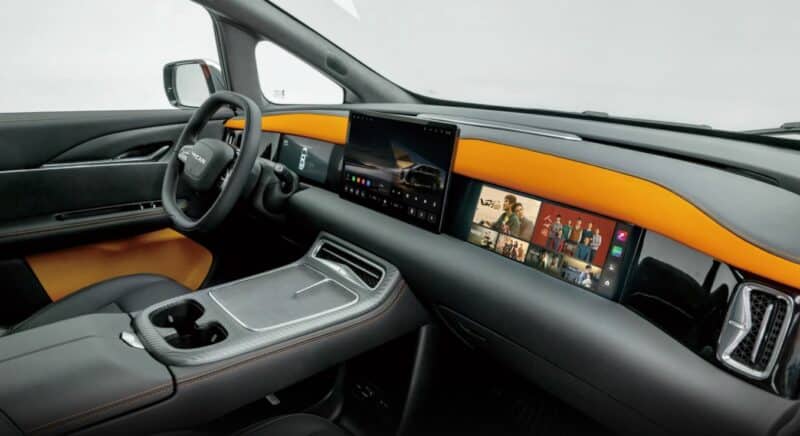 Three interior colors are offered in black orange, light jade, and obsidian black.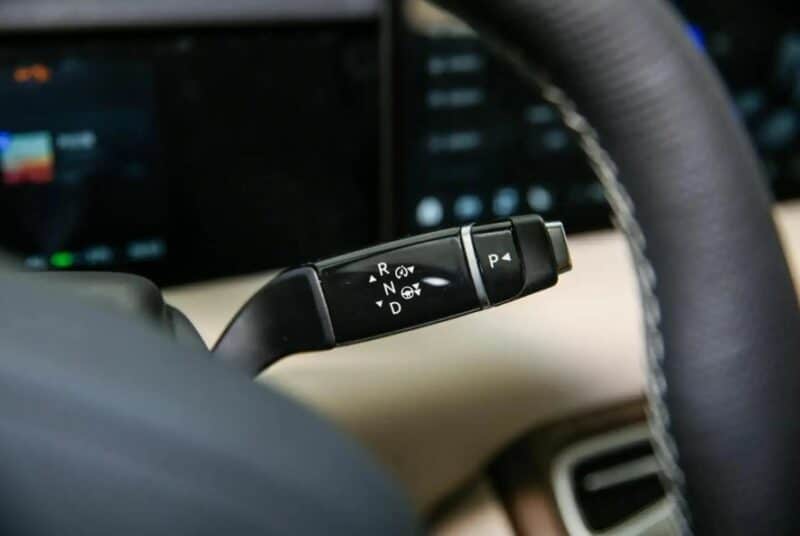 There are also wireless charging panels for mobile phones in both the first and second rows, a 22-speaker sound system (the lowest configuration is 11 speakers), an onboard refrigerator, and a 17.3-inch second-row ceiling screen.
The Hycan V09 is built based on the H-EGA pure electric architecture, equipped with a standard 800V high-voltage SiC (Silicon Carbide) platform, a 202 kW/225 Nm permanent magnet synchronous front motor, and a top speed of 190 km/h. Furthermore, the battery capacity varies depending on the configuration, available in a 92 kWh nickel cobalt manganese battery pack, a 95.16 kWh lithium iron phosphate battery pack, or a 114.19 kWh nickel cobalt manganese battery pack, providing a CLTC pure electric range of 620 km and 762 km.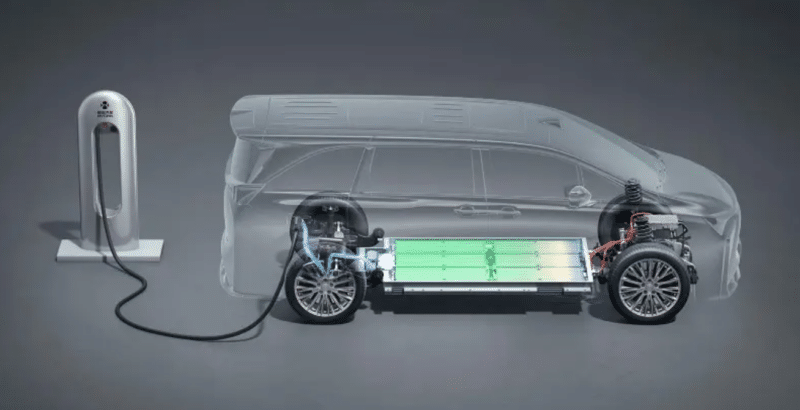 The official fast charging rate is 1 km/second, according to Hycan.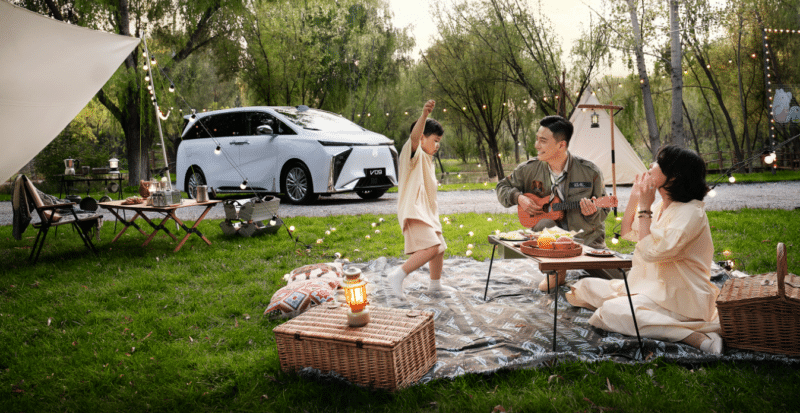 Source: Hycan