A very big Hummer Limousine in China, used for a no doubt very happy marriage in the great city of Shenyang in Liaoning Province. Want to rent it? Go here: www.xsjqd.com, that's the marriage company. Conversion is done in China, there are many companies doing this sort of thing these days. In fact, they can do it for such little money that is is cheaper to ship a standard Hummer from the US to China, do the thing, and ship it back than to do the conversion in the US. There might be some quality issues though… Anywayz, have a look at the rest of the pics. Smoke ain't the Hummer burning, it is fireworx.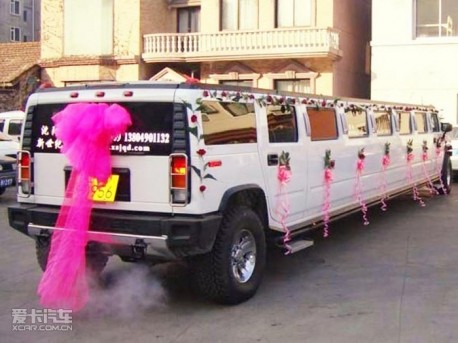 Pink stuff, kinky indeed.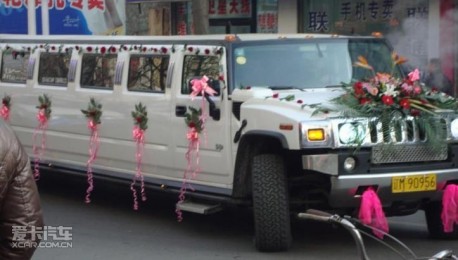 More pink, me like flowers too.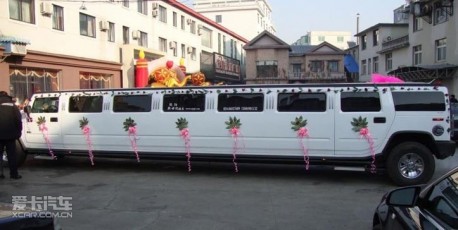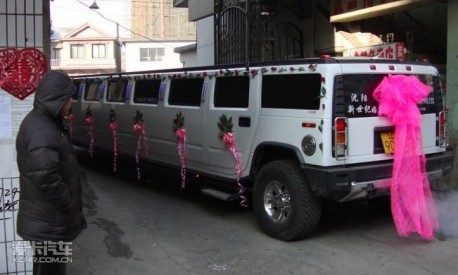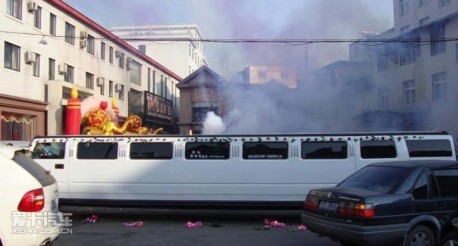 Car bigger than city.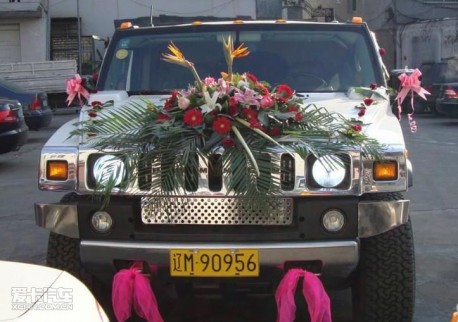 Pics via Xcar.com.