Bad luck for the owner of a brand new Audi TT in Beijing. An early Autumn storm uprooted a giant tree that fell right on the roof of the grey sportsmachine. The Audi TT costs at least 50.000 USD in China, an expensive storm it was indeed.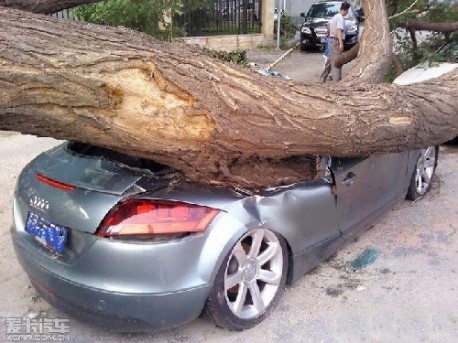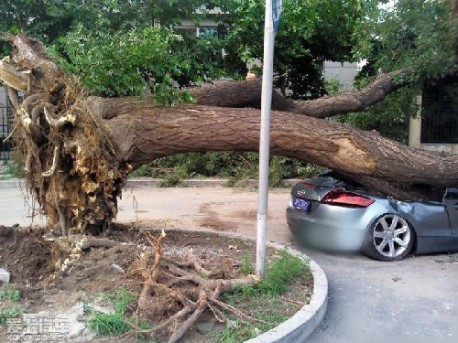 Tree completely outtada ground.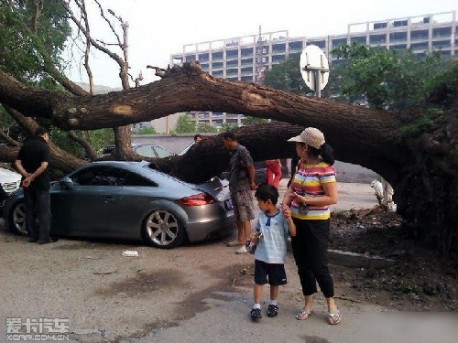 Kid thinks it is a tree car, wants one too.