Earlier on we heard the China-made Nissan Sylphy would re replaced in 2012 with an all new model. The current Sylphy however will continue as a budget-alternative under the name 'Sylphy Classic' and that is the car you see on these pictures.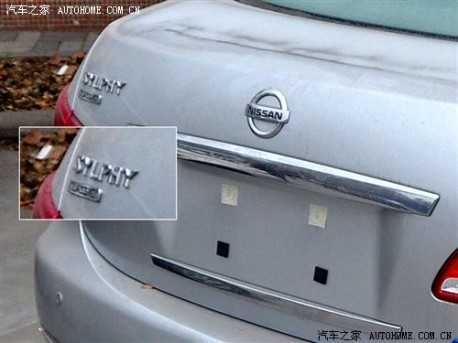 The Sylphy is made in China by the Dongfeng-Nissan joint venture. Classic's Engine will be the same 1.6 with 117 hp and 153nm as used in the current Sylphy. Price will start around 120.000 yuan, price of the current Sylphy starts around 135.000 yuan.
The Dongfeng-Fengshen A60 that recently debuted at the Guangzhou Auto Show is based on the current Sylphy as well.
Via: Autohome.