The current Nissan Sylphy has been on the market since 2006. Time so for a new one. Production starts next year. Design will be based on the Nissan Ellure concept car. The Sylphy is made in China by the Dongfeng-Nissan joint venture. The new car will be positioned between the Sunny and the Tiida.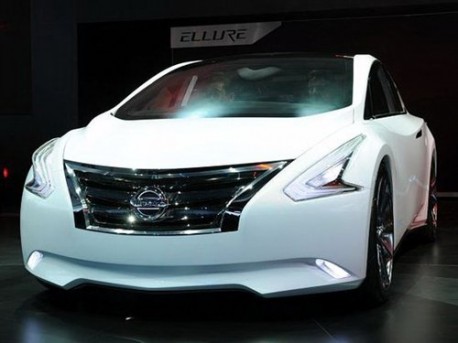 Nissan Ellure concept car. Engines for the new Sylphy: 1.6 and likely 1.6 turbo. Price will start around 130.000 yuan.

The Chinese name is Xuanyi, 轩逸. Nissan uses the English 'Sylphy' in its marketing as well. On the back of the car two English names: Bluebird Sylphy, in line with the car's name in Japan. 'Bluebird' is not translated in Chinese.
Via: Autohome.