We have seen some 6-wheeled Hummer H2 in China before but this white baby is the first Hummer H2 with eight wheels. It is called the 'Hummer H8' and offered for 4.48 million yuan or 707.000 US dollar by a dealer in the great city of Tianjin.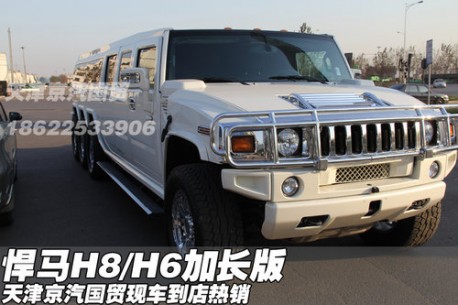 The Hummer H2-H8 is 8.25 meters long and features a full-spec discotheque inside. According to the Tianjin-company it is made by ECB-Limo from the USA, but I can't find any 8-wheeled H2 on ECB's website.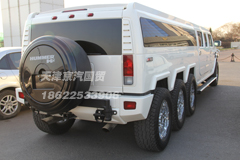 Chinese companies often day something 'comes from the US' while they actually made it in a shed around the corner. This also happens in the business of extending cars which is more and more done locally. This H8 however loox like quality work, maybe it came from ECB after all.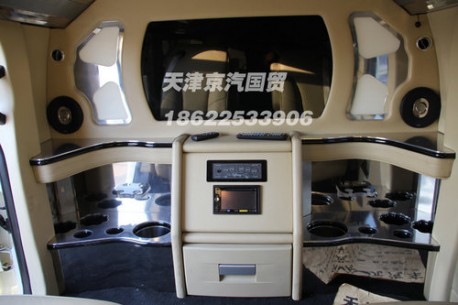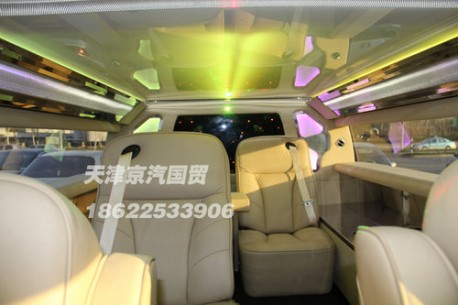 Other features, according to dealer:32 inch TV, 5 camera's, an eye-catching navigation screen, a high-profile control panel, a fridge, Kara OK lighting set, massage seats with electric leg care, 20 inch wheels and an intercom system.
Via: Cheshi.com.