The new Roewe R95, successor of the Roewe 750, will debut at the Beijing Auto Show in April. It will get a twin-sister called the Shanghai R95 which is exactly the same car with different badges.  Owner SAIC wants the revive the 'Shanghai'-brand which will eventually replace the Roewe-brand completely.
The interior seems a fine place to be, in front and in the back. Some chrome, some wood and high-quality materials. The Roewe/Shanghai R95 is based on the platform of the Buick Lacrosse which is made in China by the Shanghai-GM joint venture. Engines are all GM as well: 2.0, 2.4 and 3.0. SAIC's own 1.8 turbo will that powered the Roewe 750 will not return.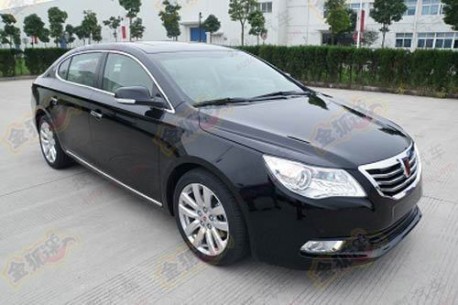 Earlier spy shot from the Roewe R95.
Via: Sina.