Confusion all over a highway in north-eastern China when an automan was confronted with an unusual and fearful sight. A big red truck was coming right at him!, on the wrong side of the road. What the heck, was going on?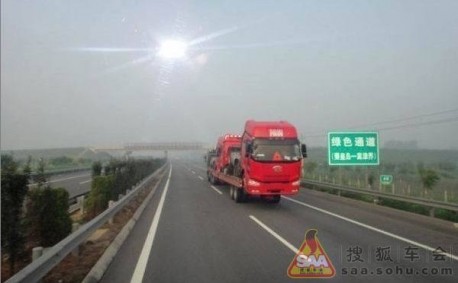 Closer inspection learned the big red truck was actually moving away from hum, overtaking an other truck. Was this big red truck in superfast reverse? The answer came when out automan overtook the other truck as well.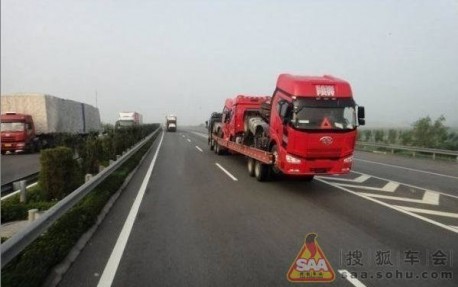 The big red truck wasn't even driving, technically, it was just a tractor-transport the Chinese way… Note traffic warning triangle behind the front window. Trucks are made by First Auto Works, or FAW.
Via: Saa.