A sunny Tuesday afternoon here in Beijing, summer fighting winter for days now and I catched a cold, time so for some China Car History! Here we have a very special car. This is the Yunbao YB6470 stationwagon, made from 1993 until 2000 by Yunbao Automobile in the great city of Huadu in Guangdong Province.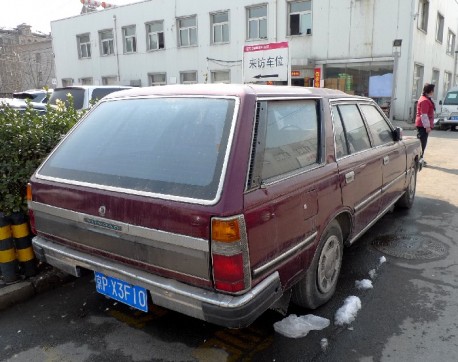 The Yunbao YB6470 was based on the Nissan Bluebird 910 stationwagon which was made in Japan, Australia and Taiwan from 1979 until 1986. The Taiwan-connection matters because Yunbao Automobile was established with Taiwanse money, connected to Taiwanese Yulon Motor, the biggest automaker on the island.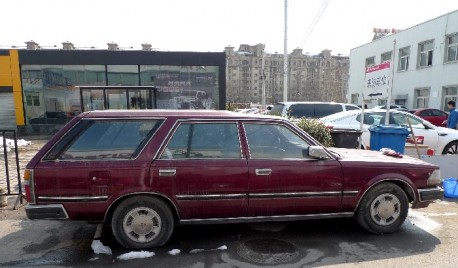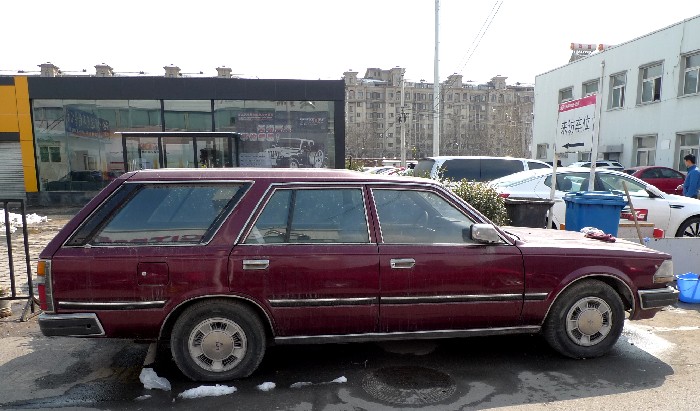 Assembly in China of the already rather old Bluebird 910 / Yunbao YB6470 started in 1993. The engine however was brand-new: a Taiwan-designed '6V87Q' 2.9 liter V6 with maximal 109kw.
Later on Yunbao also added two other old Nissans to the line-up: a 1980's Patrol GR (Yunbao YB2030) and a late 1980's Nissan Vanetta MPV (Yunbao YB6440). The Patrol GR was powered by the same V6-engine as the Bluebird.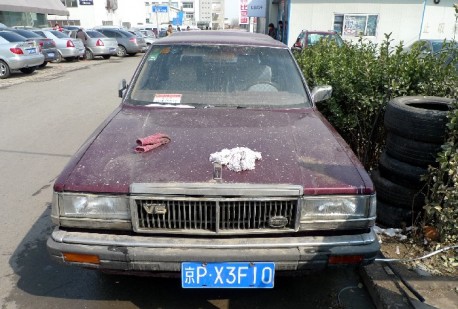 Note V6-badge on the left-upper side of the grille. I found this very fine example on a car market in Beijing. It is a rare car, but not extremely so. Outside the big cities the Yunbao YB6470 can still be found on second hand markets in various conditions.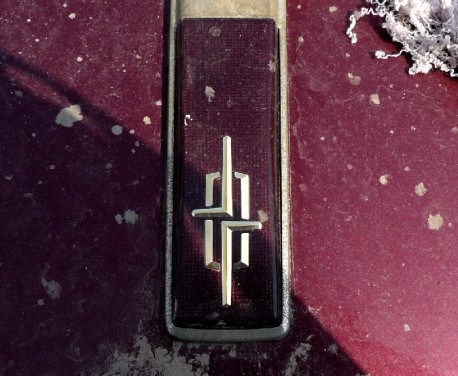 This particular car looked good enough for the road but clearly hadn't been used for a while. Tires were flat and the car was covered by a thick layer of dust. It did however have a 2010 insurance sticker and, as you can see, license plates.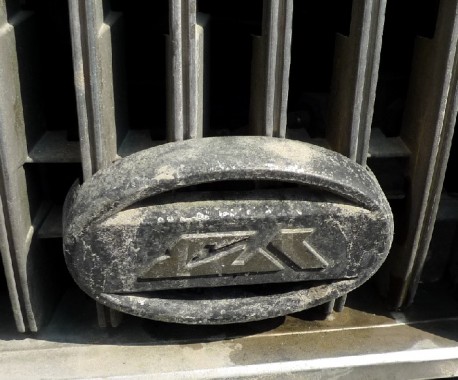 The old Yulon-logo. In the late 1990's Nissan of Japan was formally added as a partner in the Yunbao joint-venture. The result was a new car; the Fengshen 7200, based on the Nissan Bluebird U13, which hit the Chinese market in 1998.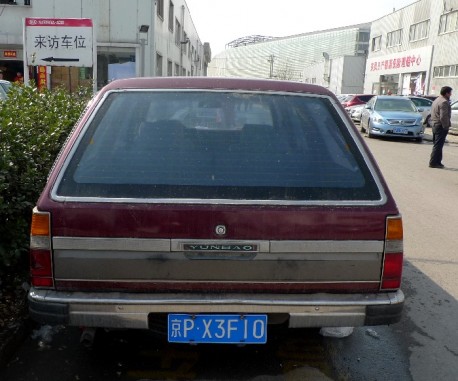 In 2003 Nissan bought Yulon's share in the joint-venture which became 'Dongfeng-Nissan'. The Fengshen-name is still alive in the Dongfeng-Fengshen -brand. Yulon is also still around, they have their own joint venture with Dongfeng that makes Luxgen-branded cars for the Chinese market. It all was together, it all comes together…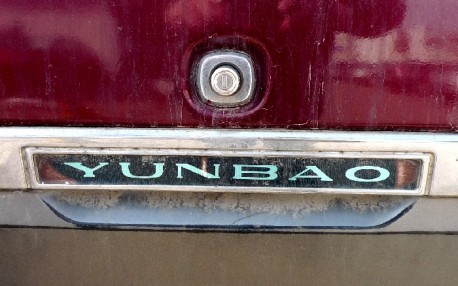 Yunbao means 'Cloud Leopard', a very poetic name indeed.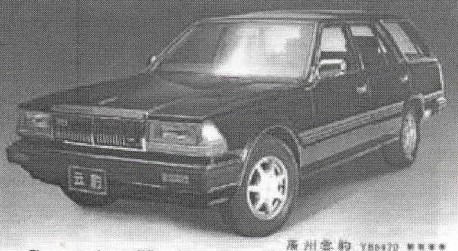 Period factory picture of the Yunbao YB6470.
Thanks to Erik from ChineseCars.net for information about Yunbao and the last pic.