Here we have a very special Smart from China, this is the Smart For Two Cabrio Hello Kitty Edition. It ain't an official, this was done by a local Beijing dealer. Nevertheless, a very good idea. This little Smart on show was attacked by girls which was very nice to look at for a while…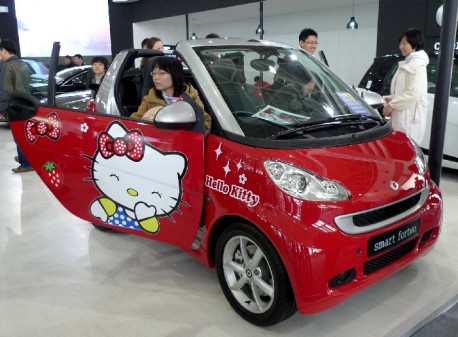 Well, not all the girls were nice to look at. The Smart is imported into China and therefore a bit expensive, price starts at 115.000 yuan for a basic coupe. Sales are slow, Chinese car buyers find it a weird car, which it is. An official Hello Kitty Edition however would surely help a lot.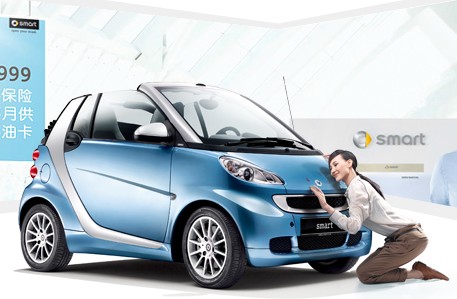 Got this pic from Smart's China-website. Girl is looking for the engine. Car rather boring in blue, Kitty-style much better indeed.