The Beijing Auto C70G debuted today at the Beijing Auto Show, it will be listed on the China car market by the end of this year. The C70G is based on the old Saab 9-5 but its loox were much better than expected, the old Saab turned into a sleek sporty sedan with an especially well-designed front. Great job.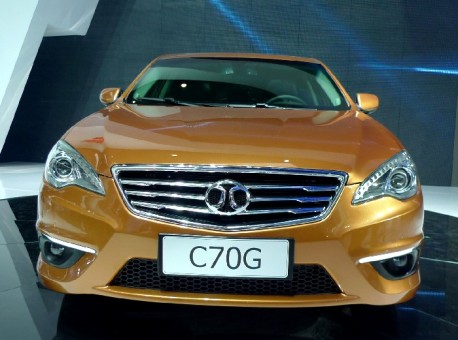 Beijing Auto's mother-company BAIC (Beijing Auto Industry Corporation) hired the famous Italian design-house Fioravanti to help with the C70's design. A good move. Mr. Leonardo Fioravanti, owner and chief-designer of Fioravanti, was at the show and he did a speech. His English was so bad that even the Chinese laughed their rice out. No matter his words, his hands know how to draw a car. It didn't stop with the C70G, Fioravanti designed 4 more concept cars for Beijing Auto, more on those later.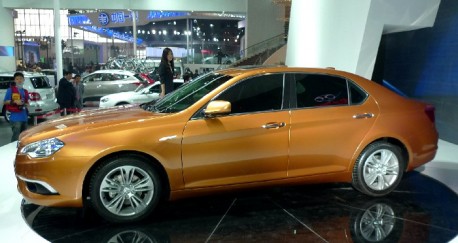 The Beijing Auto C70G is powered by a reworked Saab 2.0 turbo with 200hp and 300nm. Earlier on we heard Saab's 2.3 turbo would also be offered in the C70G but that seems no longer the plan, at least for now. Beijing Auto had three C70G's at its booth but journalist were not allowed to peek inside. Strange indeed and this usually indicates a car isn't production-ready yet.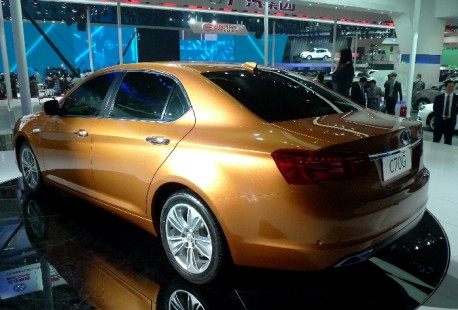 Size: 4860/1820/1461, wheelbase is 2755.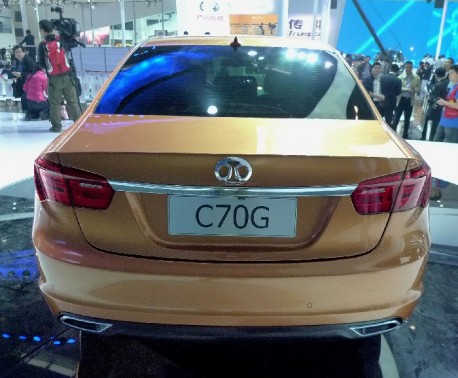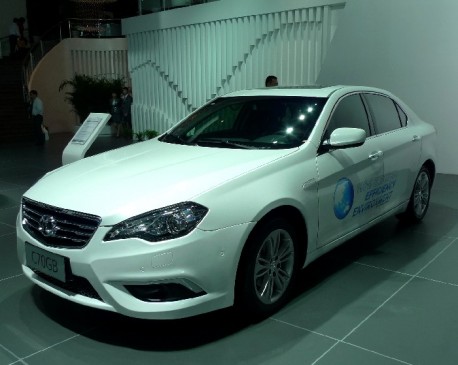 A fine white example, this is actually the C70GB, an electric concept which we saw earlier on spy shots, including its interior that looked pretty well. No info on the electric motor but we do have two numbers: range is 130km, and top speed is 130km/h.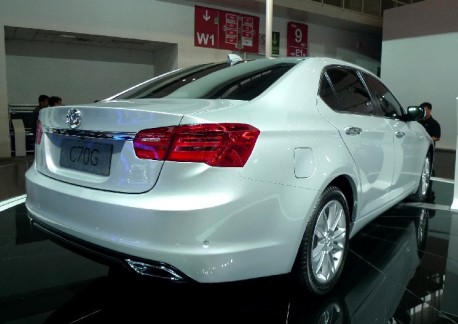 The third B70G in silver.