It has been a bit silent around Hawtai (aka Huatai) Automobile. Not anymore. At the Beijing Auto Show the brand presented its first 'Luxury Series', luxurious versions of the existing B11 sedan and Baolige SUV. These are not a facelifts of some sort but additional models, the standard B11 and Baolige will continue. The B11 and Baolige 'luxury' will hit the Chinese car market next year.
Differences: new grille, new bumper, bigger wheels, new high-quality paint, special alloys, lotta leather in the interior, special 'Hawtai Luxury' badges and standard automatic gearbox. Power is the same: SAIC-sourced 1.8 turbo with 118kw and 215nm. Compare with standard B11: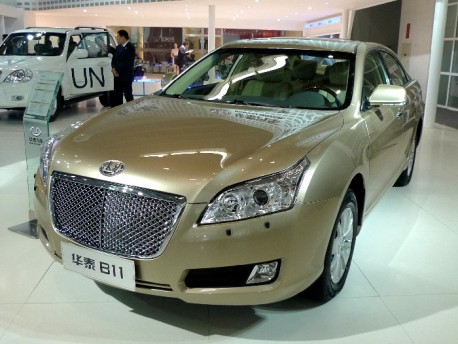 Well, which one is better?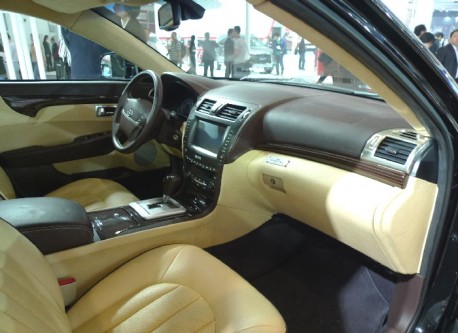 This is very nice. I asked Hawtai booth-people whether the leather was real. They started laughing. I also asked how much. They said about 10.000 yuan more then the standard cars. Not a bad deal.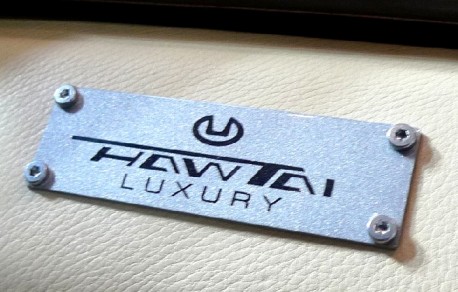 The badge on the dash, that makes it sure worth the extra cash!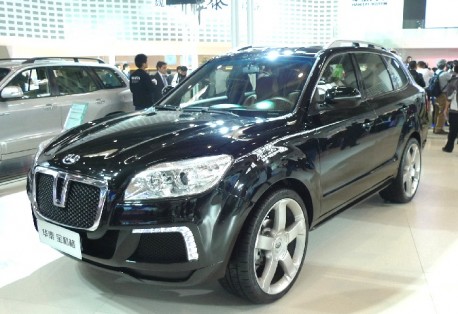 Baolige Luxury. Same treatment (and engine) as the B11. Compare: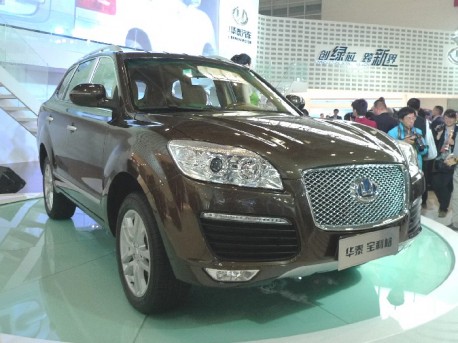 Both the B11 and Baolige don't sell very well. Hawtai saw some flak last year from Chinese media because they found out the auto maker had inflated its sales numbers. Will those luxury versions help? Guess not much, if you can't sell the cheapie version, it will be hard to sell more expensive.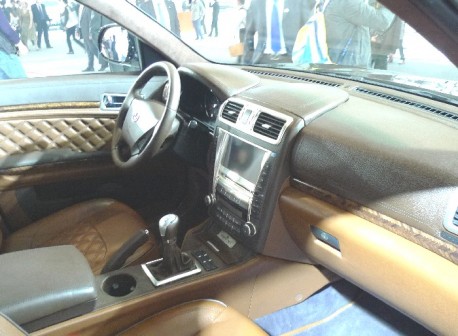 Very nice again! Badge sits in front of the stick. But! Ain't that a manual? Indeed, is Hawtai bullshitting us around again..?