Here we have a very racy Pagani Zonda Cinque, seen by reader Ali Khalili in the Sanlitun Bar District in Beijing, thank you for the pics! As far as we know there are two Cinque's in Beijing in exactly the same color scheme, and there is at least one more Cinque in Shanghai.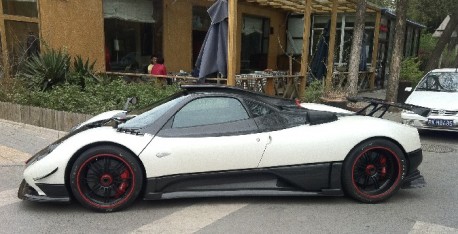 Pagani officially states only 5 Cinque (meaning '5' in Italian) coupe's have been build but they almost certainly have made a few more. The Cinque debuted in late 2009 for around 1.9 million dollar. Price in China, including the famously high import taxes, would end up around 2.5 million dollar. Money however doesn't matter at all when one looks at power! The 7.3 liter AMG V12 poops out 678hp and 780nm. Acceleration from 0-100 Km is 3.4 seconds; 0-200 in 9.6 seconds. Top speed is over 350 km/h.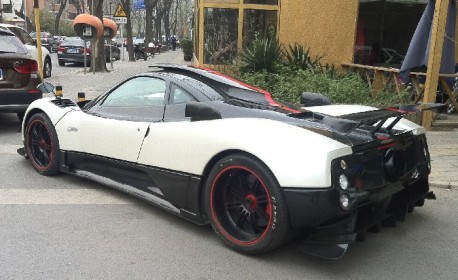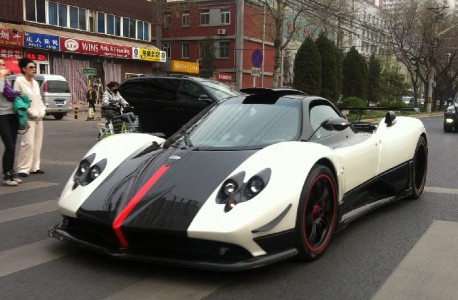 The mad machine on the move!