Your girlfriend might believe, but we don't. Here we have a very white Shaunghuan SCEO posing as a BMW X5. Changing a SCEO into a X5 is easy, the dealer will sell you a kit for some 600 yuan and install it for another 200. Cheap indeed, price of the SCEO starts at 99.800 yuan, the X5 at 896.000 yuan, almost ten times more. Why spend too much..?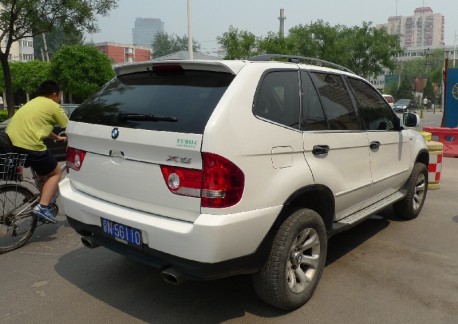 Car buyers down country like to have a big 'BMW' to impress their farmer friends. It is however quite rare to see this kind of conversions in big cities, where folks tend to be a bit smarter. Earlier on I checked a Huanghai that thought it was a Benz, but that was about it.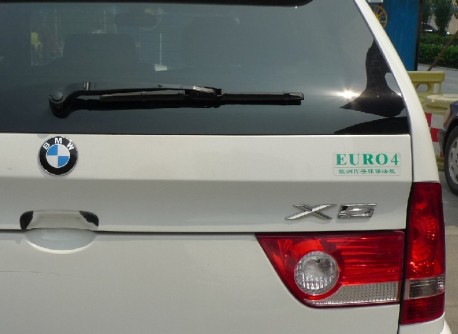 "Euro 4 is really good! Get me a sticker and my friends will dig this car even more." The Shuanghuan SCEO is available with two ancient made-in-China Mitsubishi engines, a 2.0 '4G63' with 109hp and the classic 2.4 '4G69' with 135hp.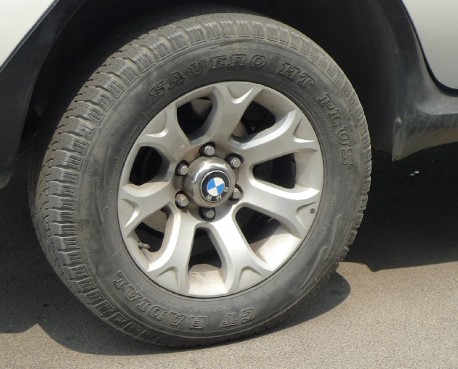 Kits go all the way to badges on the wheels, they come with badges for the steering wheel and for on the engine cover as well. See here for an example to change your BYD S6 into a Lexus.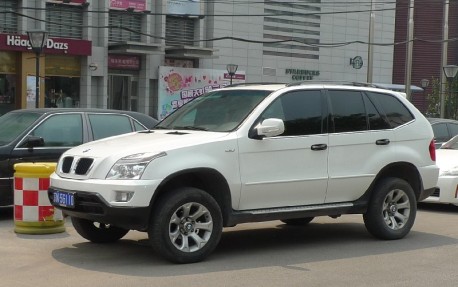 Well, after a few beer you might think for a moment your pal got a Bimmer. Just for a moment…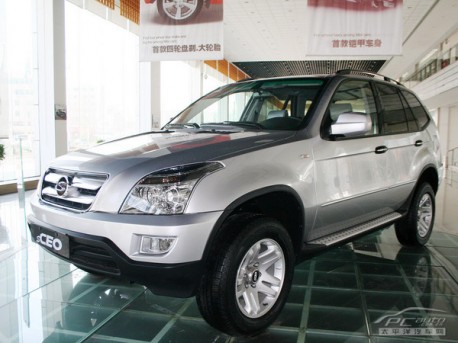 The Shuanghuan SCEO. Headlights are the same as on the converted car. Earlier on we saw an even better conversion where the lights were BMW-ized as well.