Earlier on we promised more pics of the 2012 Super Car Show on the Shanghai F1 circuit, and here we are. The absolutely mad event was held late last month with over 100 super cars in attendance. Earlier on we saw some cars arriving in Shanghai, the next day they were on track. More super cars together than I have ever seen, so many indeed that speed was a problem…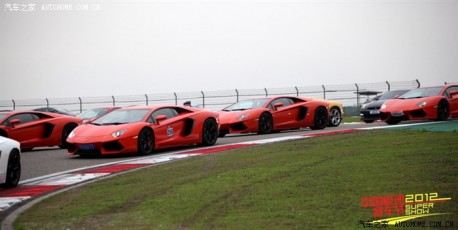 One orange Aventador, two orange Aventadors, three orange Aventadors, four orange… zzzz…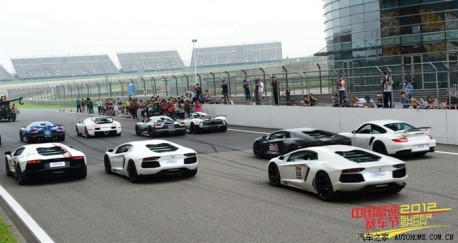 Oh no! One white Aventador, two white Aventador, three… zzzz…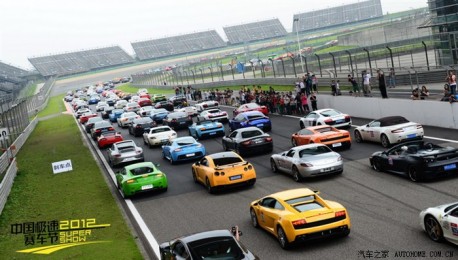 Hit that corner fast!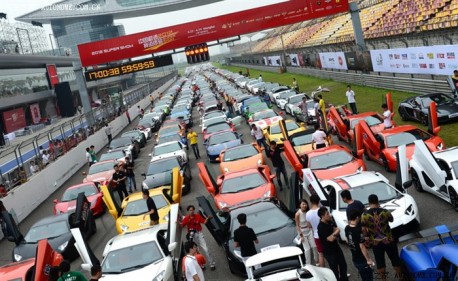 Cars with funny doors up front please!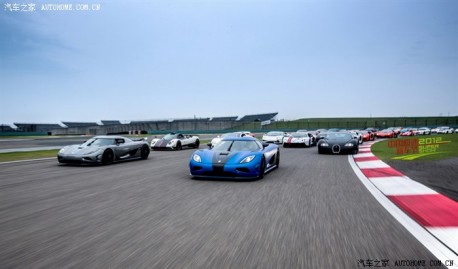 The eggs scramble through turn 1.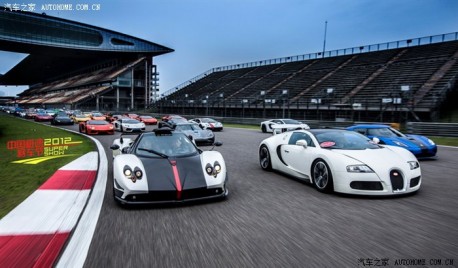 Bugatti meets Pagani.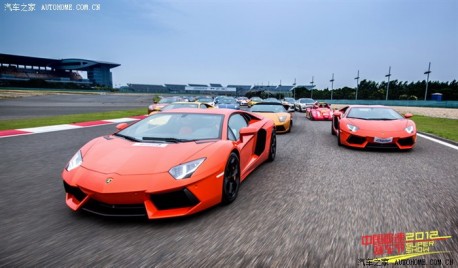 Those orange cars again…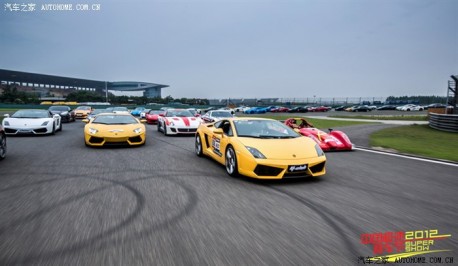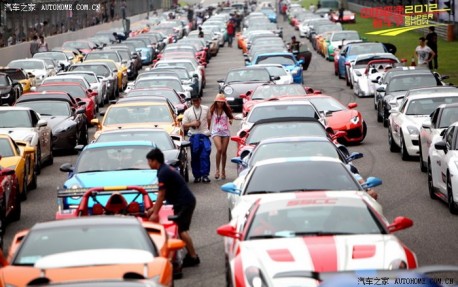 Orange Aventador, yez that one, tries to sneak out on second row from the right!
Somebody thinks he is funny with that white Aventador SV!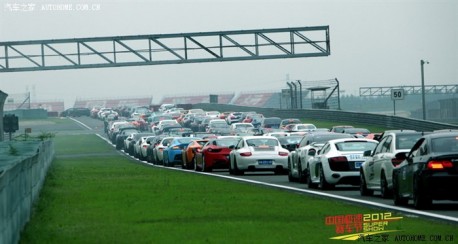 Only in China; a super car traffic jam on track.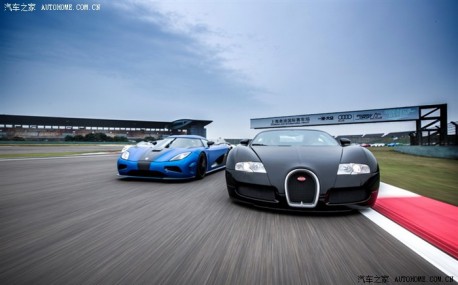 Race!
Later more…
Via: Autohome.