Here we have another amazing Super Car Super Spot© from China. Reader & serial spotter Navigator 84 found over 15 super cars parked in front of the Sky Fortune Hotel in the great city of Shanghai, thank you for the pictures! The monsters were in town for the '2012 Super Show', a super car event on the Shanghai F1 circuit that was held from June 22 to 24, hot on da heels of an earlier super car event that was held in late May on the same circuit. Too many super cars in this country! More on the Super Show later, including pics from the track, now back to the hotel!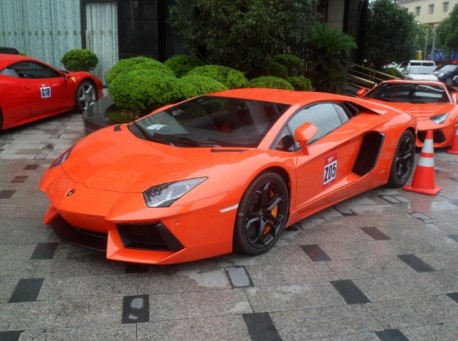 Imagine buying an orange Lamborghini Aventador. Then shipping it to Shanghai to show off, then finding out another men got exactly the same car. I wouldn't dig. The Aventador however I do dig, some more of the monster: matte-black, with horny babes, in mustard yellow (scroll down a bit), and one special Aventador impounded by police.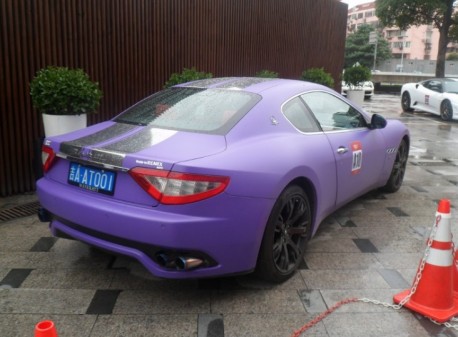 Maserati GT in matte purple and black racing stripes. Needs to be cleaned up! Maserati isn't very popular in China yet, wealthy Chinese car buyers consider Maseraties underpowered, which they are. Still, we got a small GT-collection: crashed, DMC, recalled.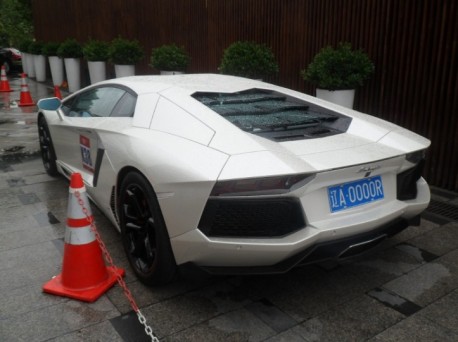 Note license plate. Very creative.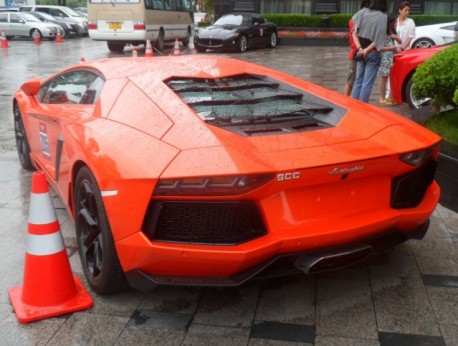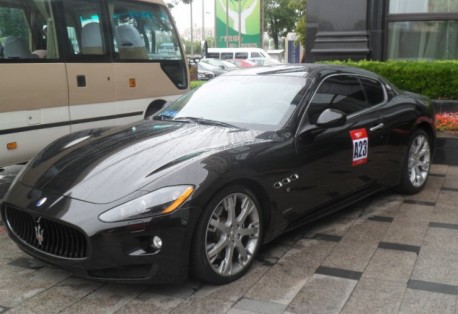 Sometimes you don't see those GT's for months and then suddenly two on the same day…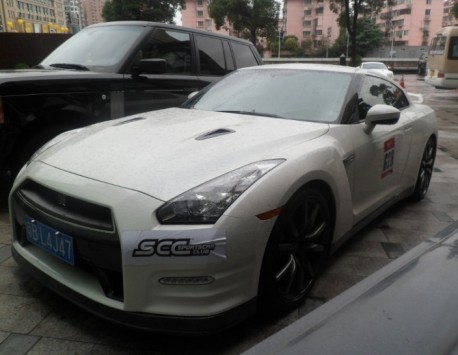 Ha the mighty Nissan GT-R which would leave all the other super cars in da dust. The GT-R is a very popular racemachine in China. Our collection: pink&black, orange, Lioncel,  green-blue-pink, gold, lime-green, and police.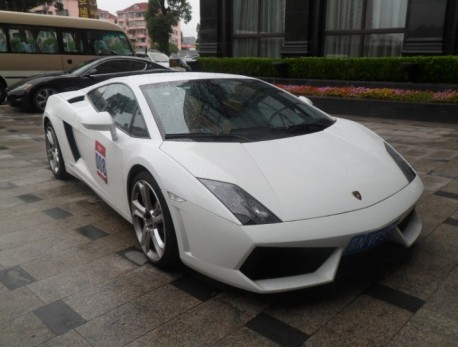 The fantastic Gallardo. Our biggest collection: pink, matte-black, gold, pink,  another pink, lime-green, one  in gold, one purple, another purple, the official Gold Edition, and the standard-orange Spyder Performante.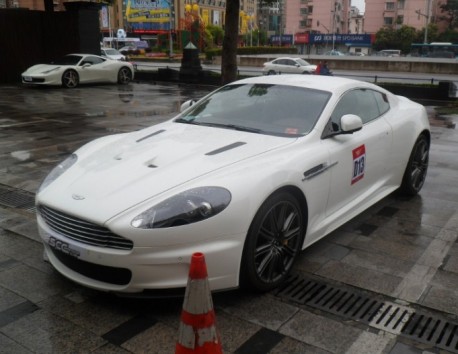 Aston Martin, well, they ain't doing too well, underpowered as well.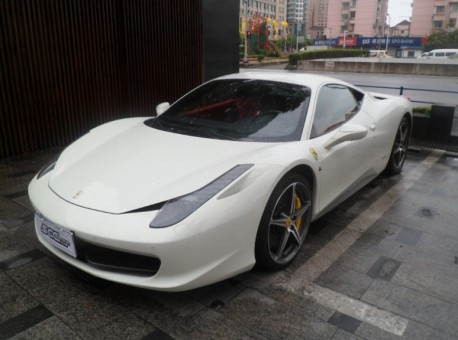 The Ferrari 458 Italia, we got shitloads of these. First time together: the China Limited Edition,  purple, with horse, crashed, pink, silver, same silver & some white, and with a friend.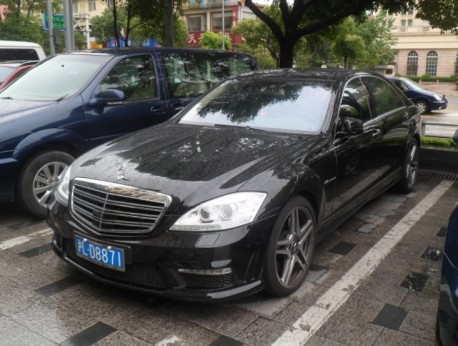 Not sure whether this Benz S63 AMG was invited for the party, but a proper super car it is.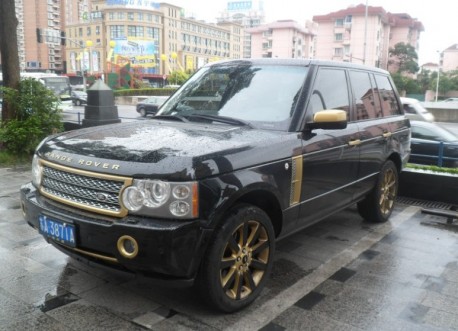 I saved the best for lest, a fine Range Rover with some extra gold. Kinky! More suupcars soon.