New spy shots of the Beijing Auto C60 EV, an all-electric vehicle based on the old Saab 9-3. Design-wise basically a 'new'  9-3 with Beijing Auto badges. The company as been working on the C60 EV for quite some time and Chinese media report it will finally hit the market this year. Well, we have heard that before but this white example on the spy shots does indeed look very ready, the interior however does not. See below for a big bunch of pics and more details.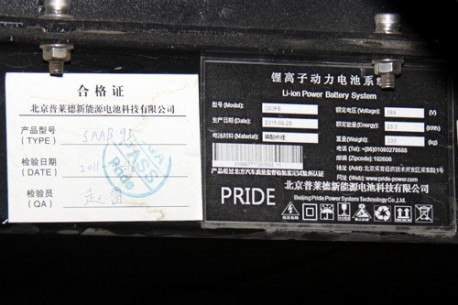 Li-ion power battery system. Pride is a brand name. Manufacturer is the 'Beijing Pride Power System Technology Co., Ltd'. Weight of the battery is a hefty 300kg, rated power output is 25.3kw. Earlier on we heard some other specs . Top speed is 160km/h. Range is 200km. Charging on 220V takes ten hours, charging on a fast-charger takes one hour.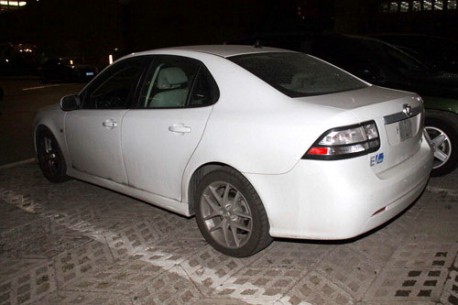 Beijing Auto Industry Corporation (BAIC), owner of the Beijing Auto brand, bought the rights to the old Saab 9-3 and old Saab 9-5 from GM in 2009,the deal included Saab's 2.0 turbo and 2.3 turbo engines. The electric drive train is developed by Beijing Auto. The Saab 9-5 has morphed into the Beijing Auto B70G which debuted at the Beijing Auto Show in April.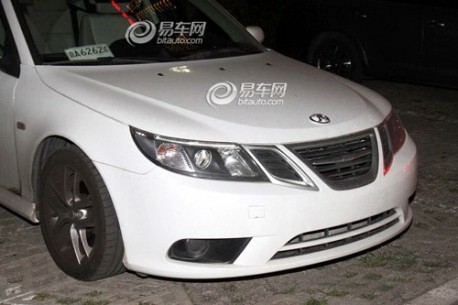 Who now, will buy the C60EV? Electric cars are extreme unpopular in China thanks to their high price and the complete lack of charging facilities on the road and in residential areas. Why then, does it exist? Only because the Chinese government wants electric cars, no matter what. Beijing Auto is owned by the Beijing government, which is very close with the central government. The C60 EV is however unlikely to become much more than yet another demonstration-experimental project, designed to keep the wanting government happy for the time being. Beijing Auto knows just like anybody else that selling EV's commercially in China isn't possible at the moment, and won't be possible for many years. The government indeed should first start with the infrastructure, instead of pushing car makers to build useless electric cars.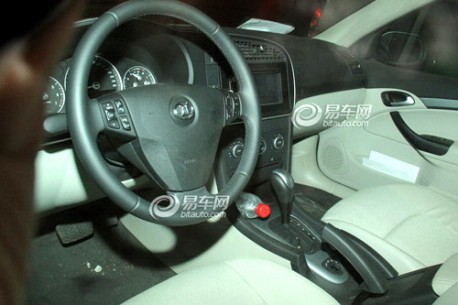 Interior very old-school Saab 9-3. New flatscreen, new gearlever, new badges. Note keyhole on center console between the seats. Beijing Auto didn't change that, Saab-purist will love.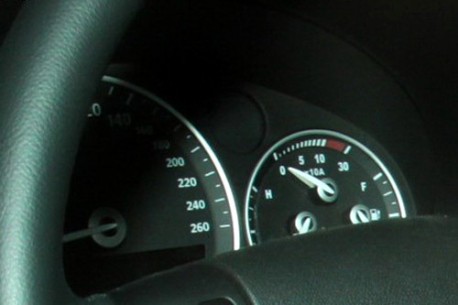 Fuel gauge a bit puzzling. 260km/h top speed puzzling too. One pic up, can still see the rev meter max 7000 rpm. It seems Beijing Auto didn't change the instrument panel yet…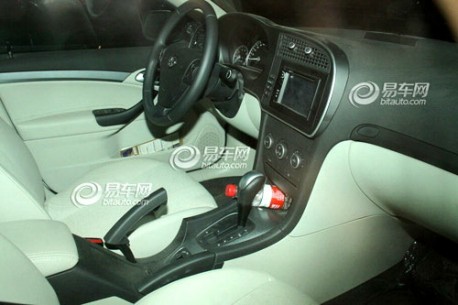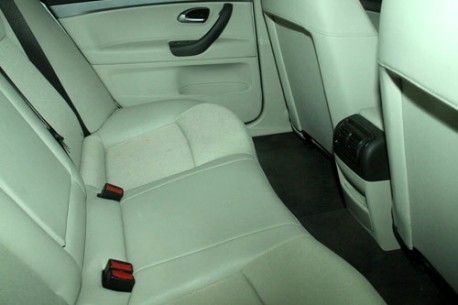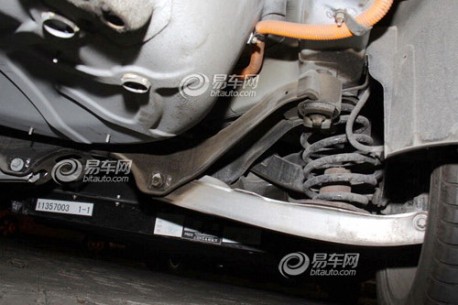 Battery pack a bit close to the road.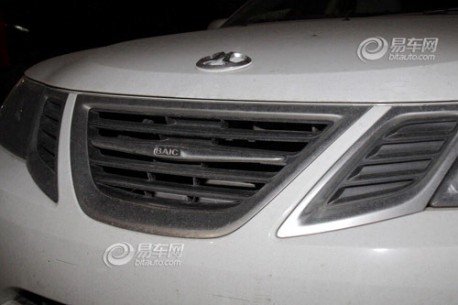 Beijing Auto badge on the bonnet, separate BAIC badge on the grill. The B70G only has the Beijing Auto logo. Points again at a demonstration project.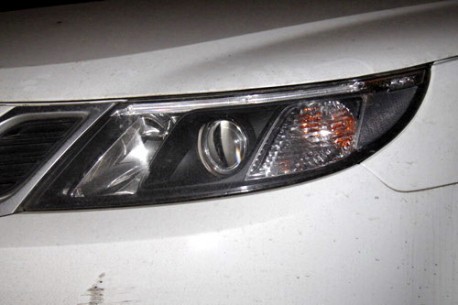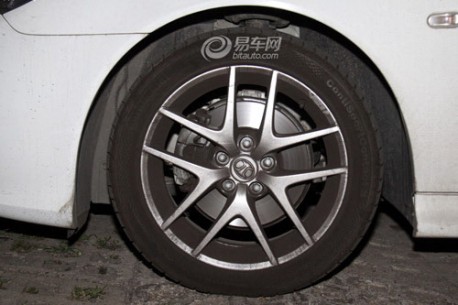 ContiSportContact 3, size 225/45 R17.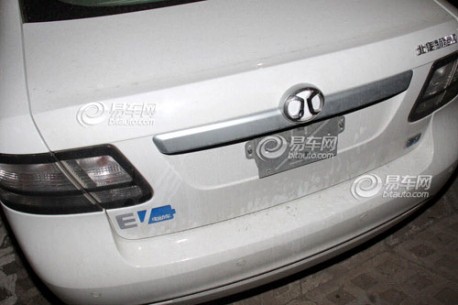 EV-badge on the back.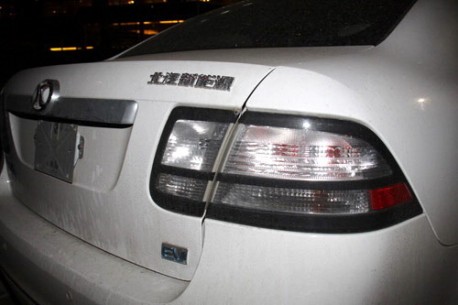 Via: iFeng.