A very nasty matte-black Ford Mustang 5.0 seen in a dealer in the great city of Tianjin. Ford doesn't officially sell the Mustang in China, because Ford hates to make money, GM knows better… Even so, many Mustangs gallop to China anyway through a very gray circuit mostly involving dealers on the American west coast. The Tianjin shop had more: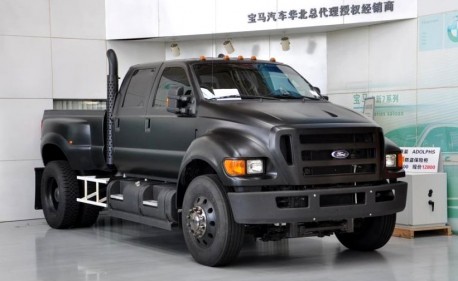 A mighty matte-black Ford F-650, pickup truck conversion, powered by a 6.8 liter Modular V10 gas engine. Won't be an easy sell in China where patrol is King, but it's there, so somebody might need it…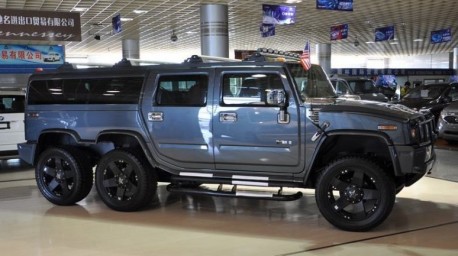 Things get even better with this monstrous 6-wheeled Hummer H2. Like the Mustang and F-650 never officially sold in China but very popular, we have seen loads of these machines all over China. I met a few of these machines at a very gray dealer in Beijing, their California dealer stickers still on the windows. If America don't want 'em anymore, ship 'em over here!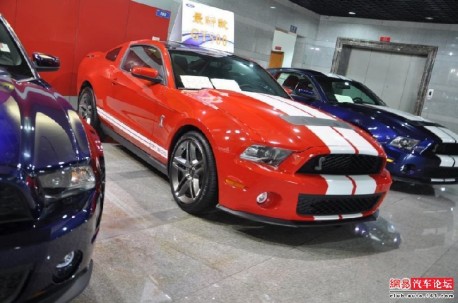 A GT500 for everyone. Come on Ford, wake up!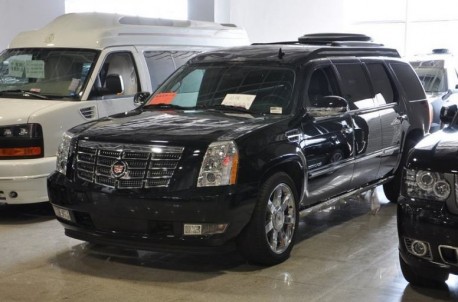 A fine stretched Cadillac Escalade, yez, China loves the big Caddy SUV…
Via: Club163.