The Transformers movies are so popular in China that almost every Chevrolet Camaro buyer ordered a Bumblebee paint-job. GM decided to cash in and came with a China-only Chevrolet Camaro Transformers Edition which debuted at the Guangzhou Auto Show in December last year.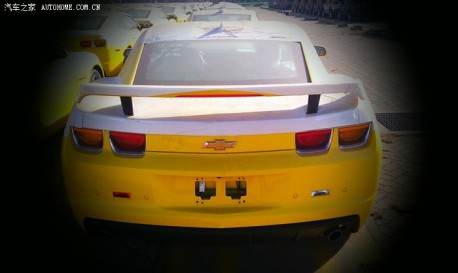 The first shipment of some 200 cars has now arrived in China and waits for clearance in the port of Tianjin.  The Camaro's were parked nearby the strange Toyota GT 86-es we saw earlier today.
The Chevrolet Camaro Transformers Edition costs 475.800 yuan or almost 75.000 US dollar. Expensive indeed and there ain't no V8 either, the Transformer comes with the 3.6 V6 with 293hp and 366nm, mated to a automatic transmission.
Via: Autohome.