A fantastic Lamborghini Gallardo seen in the great city of Dongguan in Guangdong Province. This Gallardo is speedefied by a matte-black paint job tastefully combined with some orange accents around the front-spoiler, the front-lights, the mirrors and the alloys.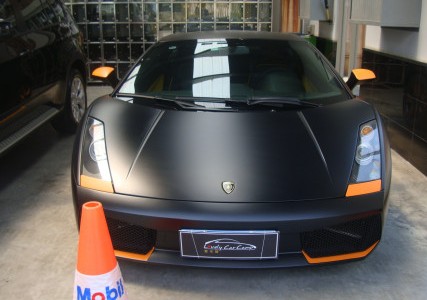 Car colors great with Mobil safety cone, we dig. The Gallardo collection: water melon, red wheels,  HK20, pink, matte-black, gold, pink,  another pink, lime-green, one  in gold, one purple, another purple, the official Gold Edition, and the standard-orange Spyder Performante.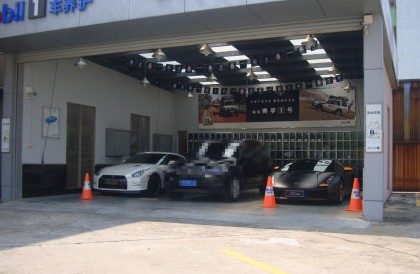 What else in the garage? A BMW X5, tsk tsk, and a great Nissan GT-R which would eat that Lambo for lunch, no matter orange!