Seen on a sunny day near my home in Beijing; this is the brilliant Fiat Coupe, officially called 'Coupe Fiat', designed by none other than the equally brilliant Chris Bangle. The Fiat Coupe was made from 1993 until 2000 by Pininfarina in Turin, Italy.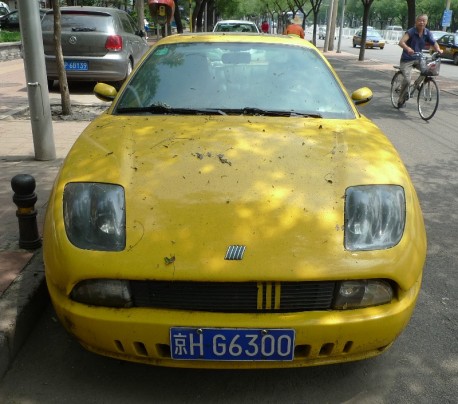 This yellow car in Beijing was very dirty but the body work was in good shape, rust doesn't have much chance in Beijing and for a car of its age, in Beijing, is was remarkable free of any damage. When it debuted in 1993 the Coupe was available with a four cylinder 2.0 with 139hp or a 2.0 turbo with 190hp. More engines arrived in 1996, a 1.8 with 130hp, a 2.0 5-cylinder with 150hp and a 5-cylinder turbo with 220hp. Our yellow racer is powered by the 150hp 5-cylinder.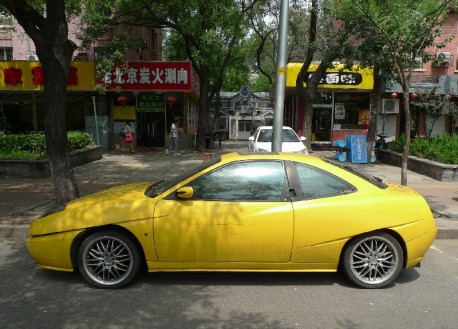 Large low profile tires and racy alloys are after market but the look great under the fantastic Fiat. Dirt comes from the trees, but this still ain't no excuse for the owner not too wash a bit more often!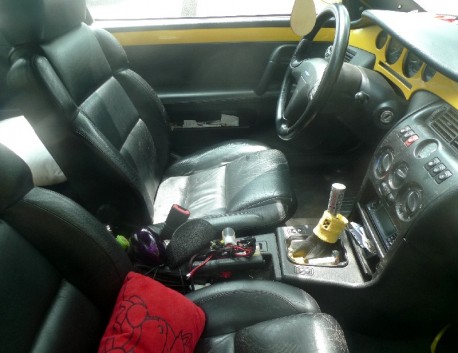 Interior doesn't look too good. Leather worn out, a weird knob on the 5-speed manual, and dirt all over again. The styling of the interior was done by Pininfarina, best thing being the yellow strip around the dials that continues over the doors. Otherwise it is not as special as the exterior.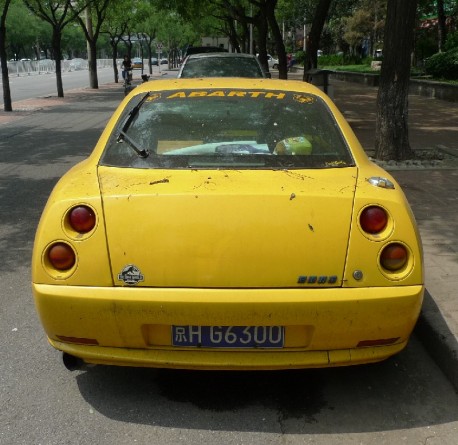 There was no official Abarth version of the Fiat Coupe but Abarth did sell sets to tune to engine and body kits for the Coupe. Not sure whether this yellow car has any set under the bonnet, no body kit and alloys didn't have any name on them. Anywayz, sticker loox kinda cool.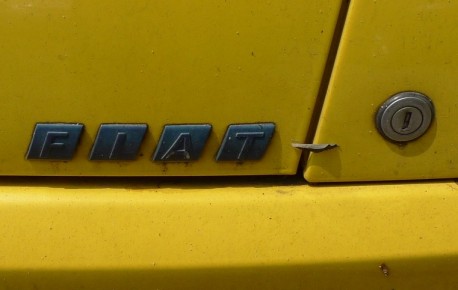 Fiat logo with four separate letters, this sorta costly madness was still possible in the 1990's.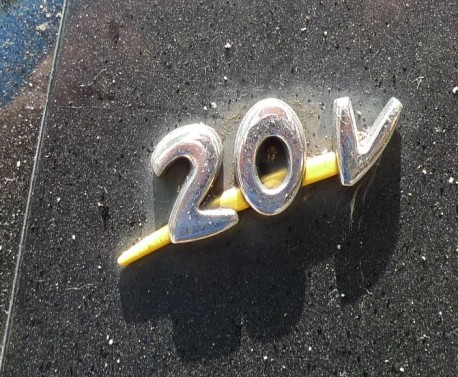 5-pot had four valves per cylinder, hence the funky 20V badge.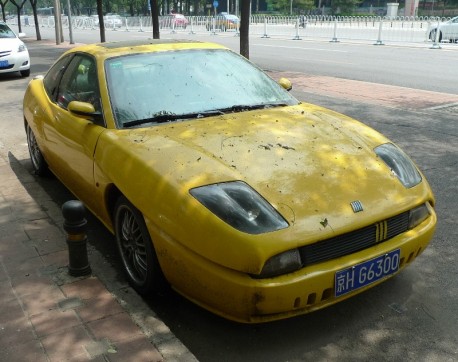 The Fiat Coupe was never officially exported to China, so it is an extremely rare machine to meet on the streets, this great yellow example is the only one I have seen in my ten long years in Beijing.