Lamborghini has launched another special edition Gallardo for China, after the Gallardo HK20 and the Gallardo Gold Edition. This is the Lamborghini Gallardo LP550-2 GZ8 Edizione. 'GZ' stands for the great city of Guangzhou, '8' is a lucky number in China and also the number of cars that will be build.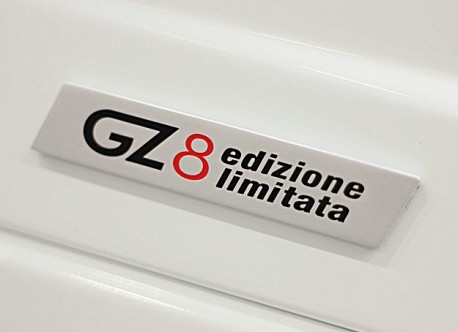 The GZ8 was developed with the local Lamborghini dealer in Guangzhou which is no doubt one of the best-selling outfits in the country since the city and surroundings are incredibly rich. And buyers better have some cash because this GZ8 is priced at 3.88 million yuan, or 612.000 USD. Not that a bad deal, the base LP550-2 starts at 3.48 million.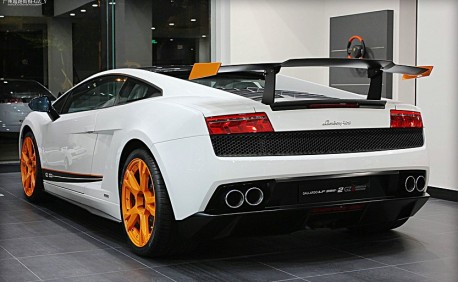 Special thingies: carbon fiber big wing on the back, orange winglets on big wing, orange alloys, some orange striping, GZ8 badges all over, carbon fiber engine cover and carbon fiber side skirts. We think is loox very tasteful. Now with babe: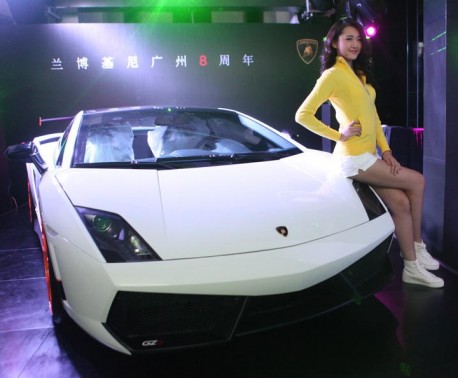 Her shoes are very sporty, but can she read the map?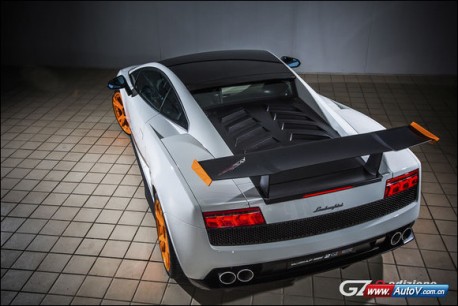 Good car! Some other fine Gallardii from China:  HK20, pink, matte-black, gold, pink,  another pink, lime-green, one  in gold, one purple, another purple, the official Gold Edition, and a Spyder Performante.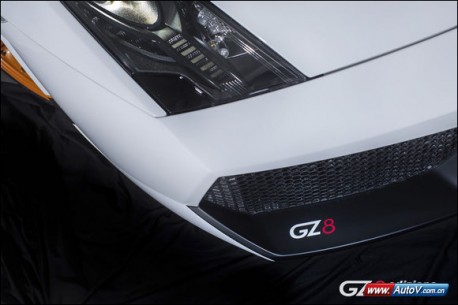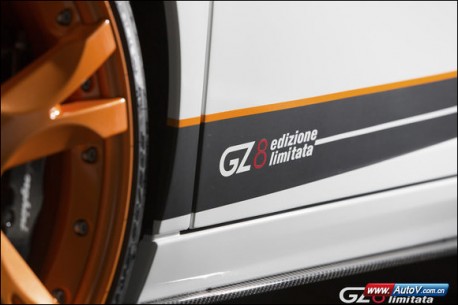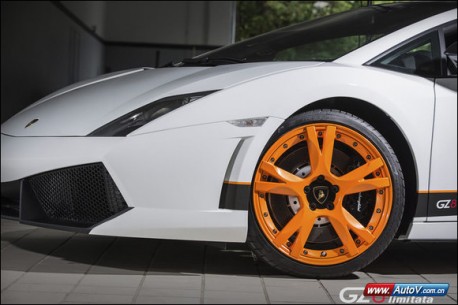 Orange color is called 'Callisto'.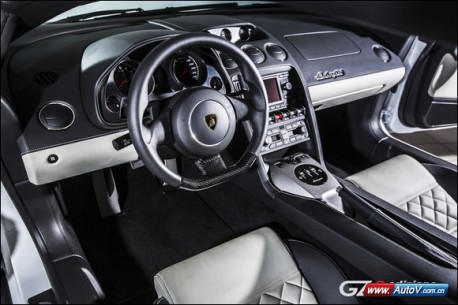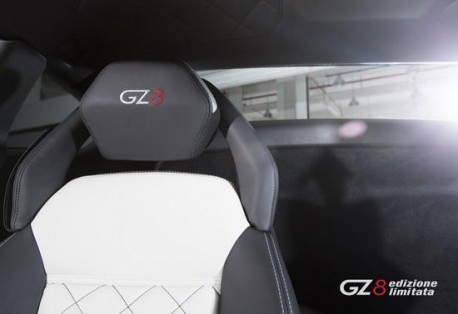 Via: AutoV.