Here we have an extremely rare and very red Ferrari 348 TS, seen by our friend Peter Xie in the great city of Foshan in Guangdong Province. The Ferrari 348 was made from 1989 until 1995, the TS was the Targa model for those who couldn't choose between a Berlinetta or a Spider.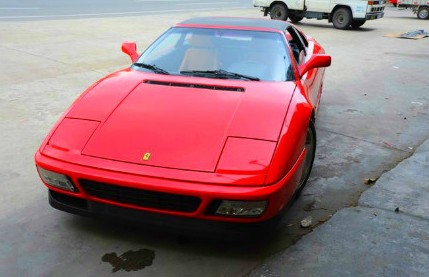 The Ferrari 348 was never officially exported to the Chinese market, by the time the 348 was in production nobody in China could afford one. How times have changed! The 348 TS was powered by a 3.4 liter V8, good for 300hp and a 275km/h top speed.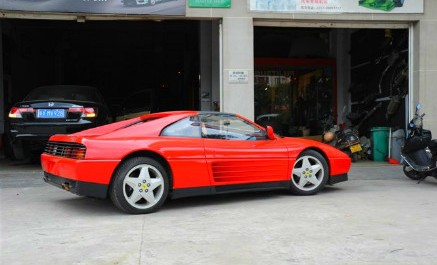 This particular car loox in perfect condition. Paint shiny as new, alloys smooth. The 348's fake air vents on the doors were inspired by the 1984-1996 Ferrari Testarossa/512, where the vents did actually have a function.