Production of the Murcielago-based Lamborghini Reventon was limited to only 21 cars, one of which went directly to the Lamborghini museum. No wonder then that some people try to make their lesser Lambo's look like the Reventon. Here we have just such a car, based on the Lamborghini Gallardo, seen in the great city of Jiujiang in Jiangxi Province. The nose is completely new and does indeed look like a Reventon, the rest of the car however seems (but is not!) standard Gallardo, except for the glimmers on the bonnet.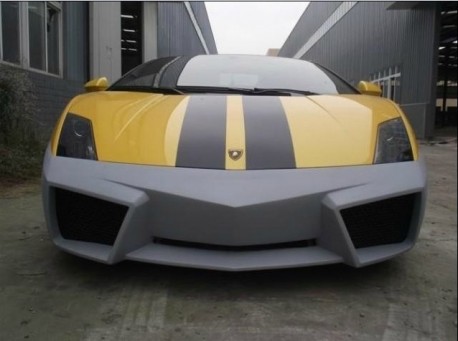 Interestingly the Jiujiang Gallardoventon is not the only one, we saw exactly the same body kit, yet unpainted,  on another Lamborghini Gallardo in the great city of Guangzhou in Guangdong Province. This means someone is selling these kits and Gallardo-owners are willing to change their perfectly original supercars into this kind of a mess. Is it, never enough?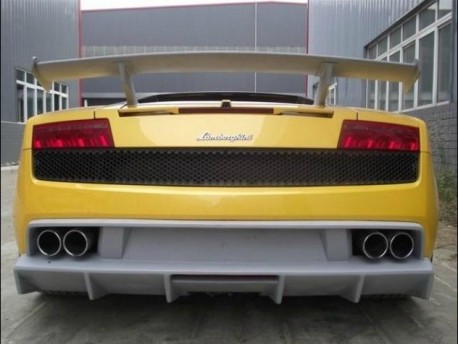 More plastic at the back…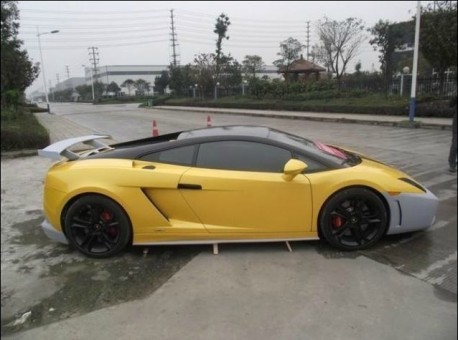 … and a Reventon here you go. Note giant wing!