The Viper V10 powered Dodge Tomahawk motorcycle concept debuted back in 2003 but sadly never made it to any street-legal production. Not in the USA, that is, in China however, there is at least one Tomahawk on the road. This beautiful vehicle was seen by our great friend Lao Wei somewhere in Beijing, thank you for the pictures! It is very real, with a gasoline engine and two fat tires, chromed to the max and ready to race.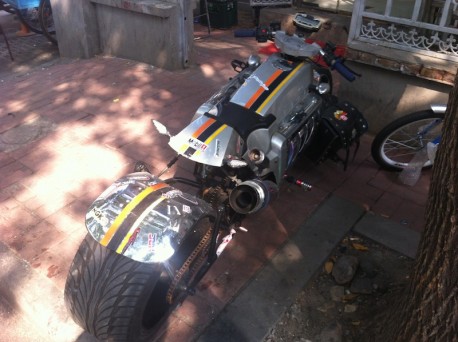 That's a bag hanging around the front wheel, for taking your beer. Big exhaust pipe for heating things up. Digital dashboard to check on fuel consumption. This fantastic machine seems to be based around a minibike with a stretched frame and a body brilliantly shaped to look like the Tomahawk. Wadda piece of work! Sure I wanted to check out whether this was a one-off or something that was actually produced somewhere. A search on TaoBao.com, the biggest eBay-like site of China, didn't learn any other Tomahawk minibikes. One shop however does sell the real thing for 10.000000 yuan, or 1.6 million USD. Better leave that one alone…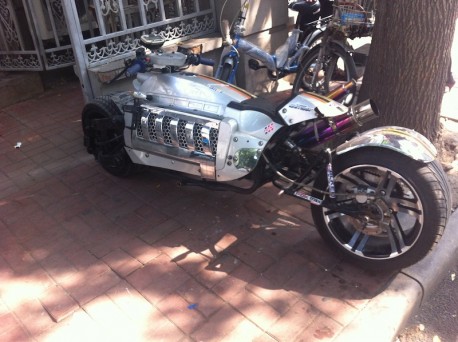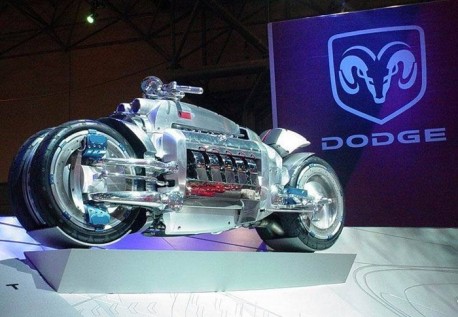 The mighty original.