Last week we met a truck carrying 14 Peugeots on top, but it can always be better! Here we have a truly gigantic transporter with 16 JAC cars on its top deck and at least another 8 vehicles below. The JAC transporter sets a new record, as far as we know… The truck was seen in a traffic jam on the Jingtai Highway nearby the great city of Jinan in Shandong Province.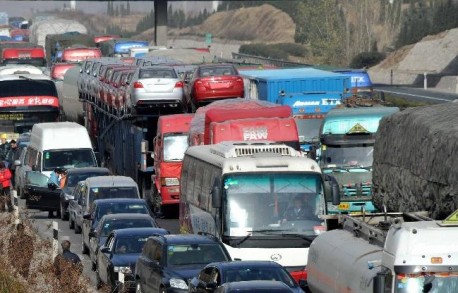 Truck is made by FAW, cars are are JAC Heyue, a small-size sedan that sells for some 75.000 yuan in base form. Transporting cars in this extreme way is officially very forbidden in China but in reality nobody cares. An extra problem is that there is barely any police at all on China's highways, the few petrol cars around have to take care of serious accident. There are a zillion cameras that should theoretically take care of other offenders but in reality most don't work.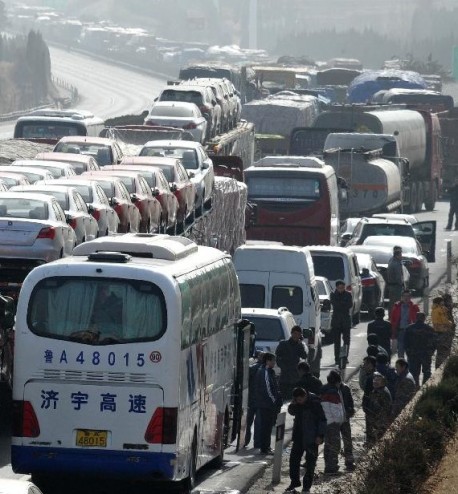 Sounds all very bad and such but on the plus side we have those mad Chinese transport trucks and all other crazy stuff on the road. Let them be!
Via: Xinhua.