This is the mighty Hamann Bentley Continental GT Speed, a super sexed up version of the already rather impressive original. Hamann added a fat-ass body kit, giant 21 inch wheels with fantastic black alloys and a bespoke interior. The German tuner also changes the suspension a bit for the faster and added 40hp and 70nm to the nuclear power plant under the bonnet.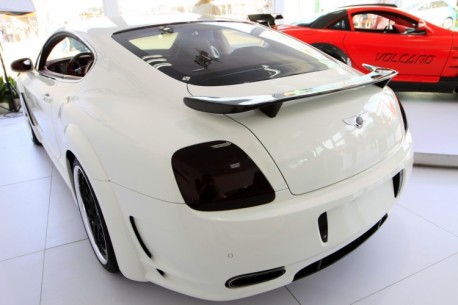 The extra horses are badly needed to drag the extra carbon fiber through the air. Hamann says top speed is up 5 km to 330 kilometer per hour. Engine output after the Hamann upgrade is 640hp and and plainly idiotic 820nm. Body kit included blacked out lights, a giant wing on the back and a black diffuser-kinda-thing. Note Hamann Volcano in the back ground!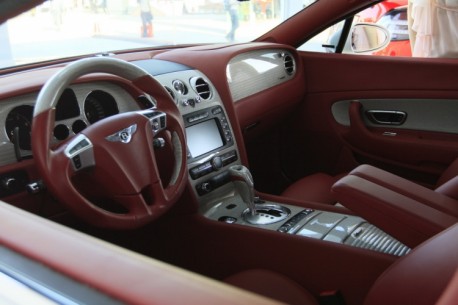 Panels are all bespoke, red leather for contrast with white body. The base color for the Hamann GT Speed is white but for extra money other colors might be available…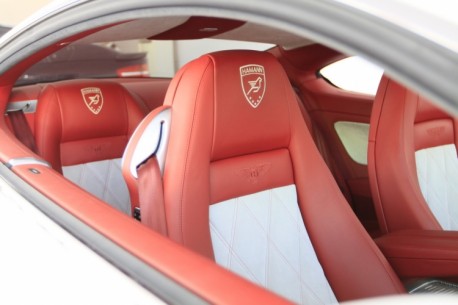 Hamann logo for in your hair.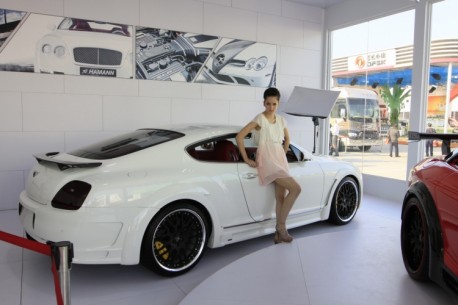 Babes comes with the car, ready to ride…