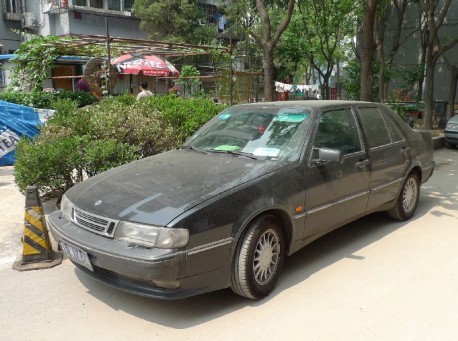 A very neat and well conserved Saab 9000 CD, seen in a typical 1970's neighborhood in Beijing. The 9000 CD is a very special car, especially for China, since it was never exported here. This then is likely an ex-diplomat car that somehow ended up in an old area of town.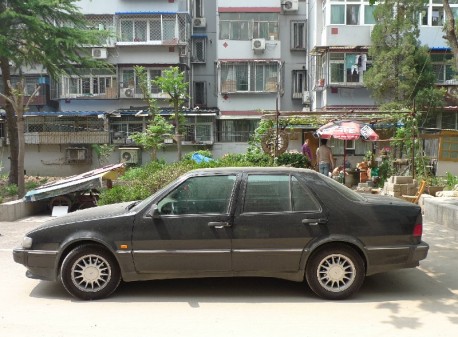 The Saab 9000 was made from 1984 until 1998, the 9000 CD sedan arrived in 1988. This particular example in Beijing is the facelifted variant which was made from 1994 until 1998. The 9000 CD was available with four Saab-developed engines; a 150hp 2.3 liter four cylinder, a 170hp 2.3 liter turbo, a 200hp 2.3 liter turbo and a 210hp 3.0 V6. The black Saab in Beijing had the 170hp turbo.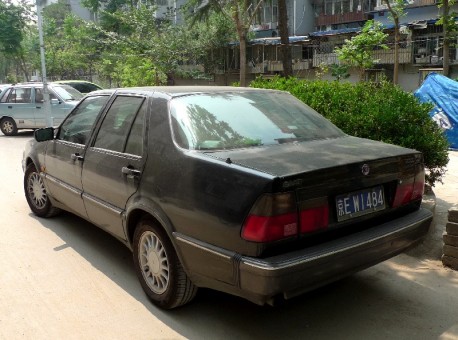 The Saab 9000 was based on the Type Four platform that was developed with Fiat, the platform also underpinned the Alfa Romeo 164, the Fiat Croma and the Lancia Thema. None of these fine cars were exported to China but a few months back I did meet a Croma.