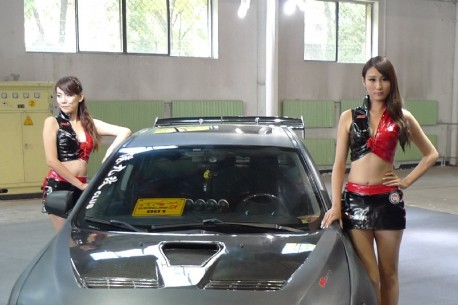 A nicely modified Mitsubishi EVO X and two sweet girls, enthusiastically showing the vehicle to an interested crowd on the China International Auto Parts Expo (CIAPE) in Beijing. The girls are dressed in some kinda latex suit which will get very fiery close to an exhaust pipe.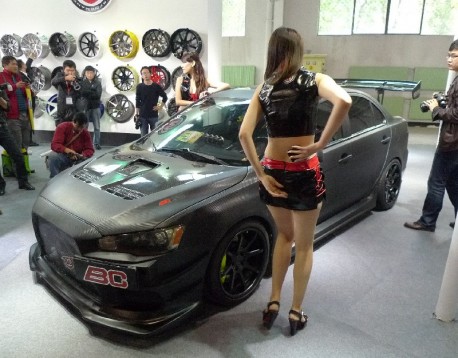 Girls were wearing microphones, but why? They don't say anything, rather fortunately. The Mitsubishi EVO X is sold in China for a idiotic 498.000 yuan or 80.000 USD. Base engine is a 2.0 turbo with 300hp and 422nm.
This fine matte black carbon monster however was tuned up to 550 horses with a little help from two turbo's and a new exhaust system. Other changes include a fat ass, no not that ass, body kit with some carbon, a gigantic wing at the back and 19inch track tires. Price for the whole set: 99.000 yuan, without any babes. Earlier on we met an EVO in gold an another big winger.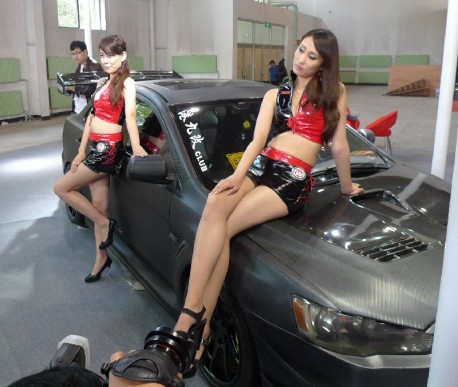 Long legs can hit the accelerator harder, but she won't fit in a race seat.