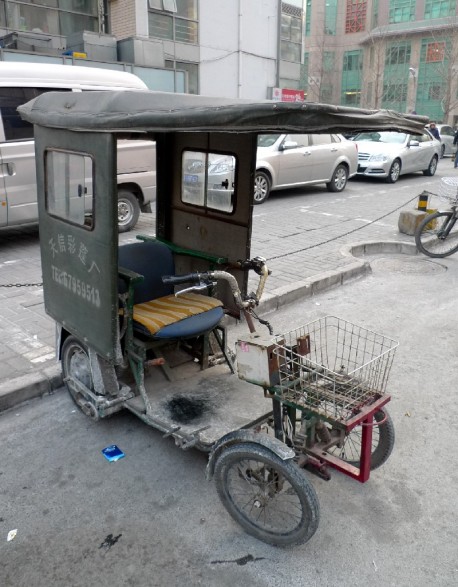 Here we have a strange but interesting vehicle seen near a school near my home in Beijing. It is a small four-wheel electric powered one-seater. The front and middle sections are completely homemade, but the drivetrain and the 'bodywork' come from a standard thee-wheel taxi.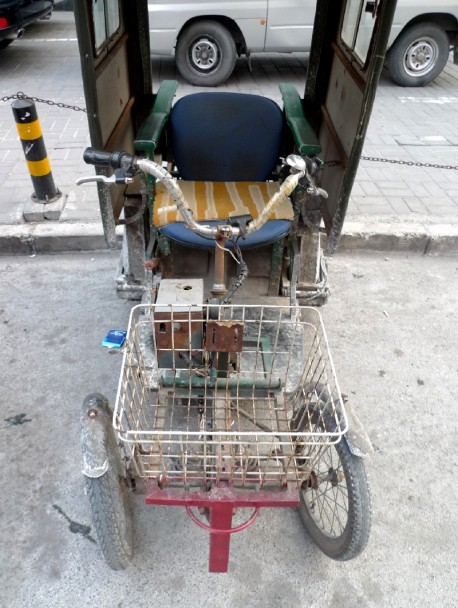 The seat seems straight from an office. Wheels are likely from a motorcycle. The battery normally sits in the basket, it was likely being charged somewhere when I took the pictures. Steering wheel comes from a children's bicycle, brakes and bell from a bicycle. All in all a great feat of engineering.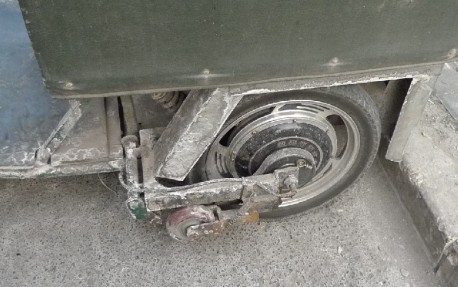 The drivetrain is standard electric tricycle. Maybe the vehicle had an accident where the front was destroyed. A tricycle has a top speed of some 40km/h. The tricycles, and I have driven a few, are horrible in the corners because the battery sits in the back, basically under the bench where the passenger sits on. This four-wheeler has a much better weight distribution.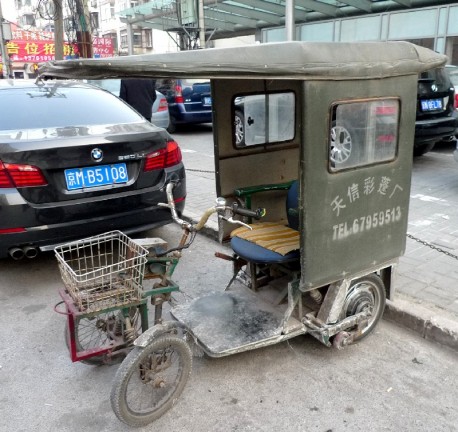 The driver sits far in the back just in front of the rear axle. The battery sits far up front just in front of the front axle. This machine must corner like a racecar!