The Bugatti Veyron Vitesse WRC debuted today on the Shanghai Auto Show. The Vitesse (meaning 'speed') WRC (World ReCord) is an eight-car special edition of the mighty Veyron, celebrating Bugatti capturing the world record for the World's Fastest Open-Top Production Car, which was set by Chinese driver Anthony Liu.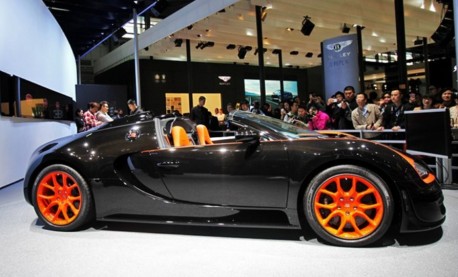 The Vitesse WRC comes with orange stickers on the bonnet, orange stickers on top of the doors, orange alloys, a partly-orange grille, a partly-orange diffuser, partly-orange seats and orange stitching. Power comes from the mightiest of mighty 8.0 liter W16 with 1200hp and 1500nm.
Top speed as achieved on the record run: 408.84km/h, which was slightly short of the desired 410. But no matter that, the Veyron is without any question the best and baddest supercar in the world, an exercise in engineering madness that probably will never be bettered.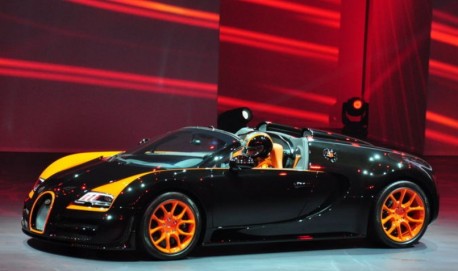 Earlier today during the Volkswagen press conference. The Veyron is so dangerously fast that its driver needs to wear a helmet even for a 100 meter ride inside an exhibition hall. How many of the only eight Vitesse WRC come to China is yet unknown, but we bet at least two. China is the new supercar-country of the world and Bugatti knows this very well.
When new the Bugatti Veyron was priced at a dazzling 24.5 millon yuan in China, that's 3.88 million USD, an China paid. The Vitesse WRC will likely cost at least 28 million. Over the years Bugatti launched two China limited editions of the Veyron, which were even more expensive: the Bugatti Veyron Super Sport Edition Merveilleux, spotted, Shanghai, and the Bugatti Veyron Grand Sport Special Edition,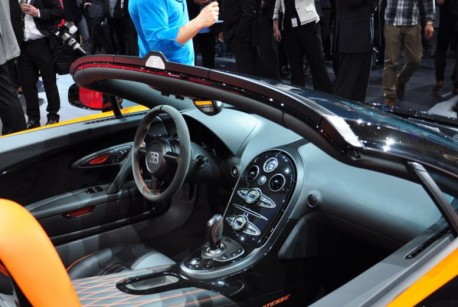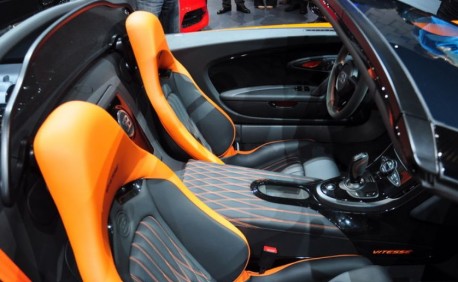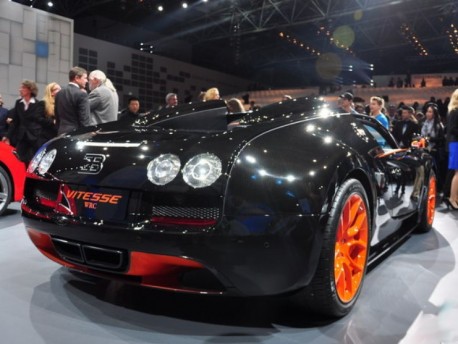 And with this fat but brilliantly beautiful ass we end this story and today's coverage of the Shanghai Auto Show. We will be back tomorrow with much more…