The new SouEast V7 concept has been launched on the Shanghai Auto Show. The SouEast V7 concept previews an upcoming SouEast mid-size sedan that will be launched on the Chinese car market in 2015. Design is impressive with a large grille full of chrome and small angry head lights.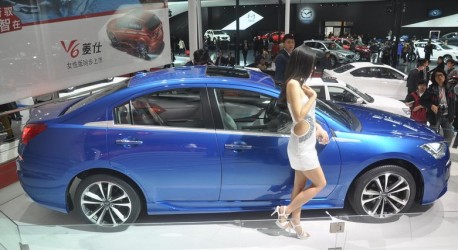 The production version V7 will be positioned above the current SouEast V5 and SouEast V6. It will be based on the Mitsubishi Galant that is made in China by the SouEast-Mitsubishi joint venture. The V5 and V6 are both based on the Mitsubishi Lancer. Power will come from 2.0 and 2.4 four-cylinders that also power the Galant.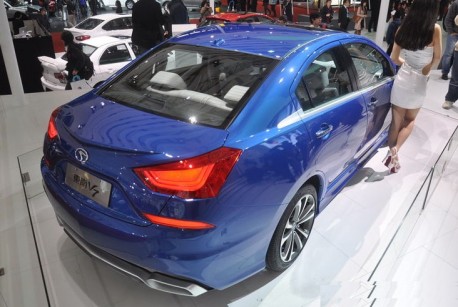 Basic shape of the vehicle is ready. Tone down the lights a bit, delete chrome plates in bumper, make the wheels a bit smaller, delete front spoiler, and that's about it. The grille will likely survive for 99%, because a big grille is the trend in China these days.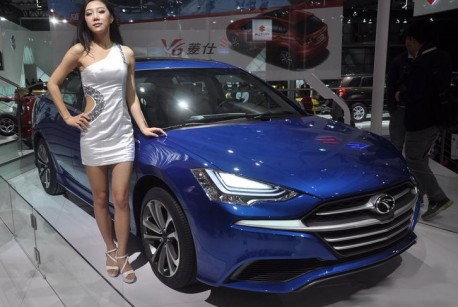 Girl loox a bit skinny, she needs to eat more beef. Car loox just fine.