The very first live shots of the brand new SouEast V7 concept, it will debut tomorrow on the Shanghai Auto Show. The beautiful blue car was spotted all-naked at the Haima booth after a rehearsal for tomorrow's launch ceremony. SouEast didn't bother to put the V7 back under wraps and allowed everybody to check the vehicle from all sides.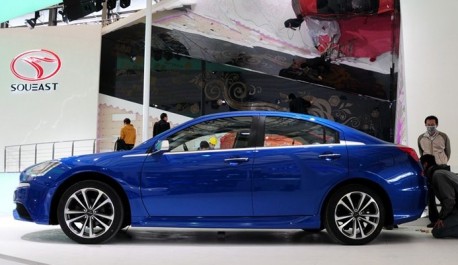 Note V7-checking man at the back of the vehicle. The SouEast V7 concept previews a new and large SouEast sedan that will be positioned above the current SouEast V5 and upcoming SouEast V6. The production version of the V6 will also debut on the Shanghai Show.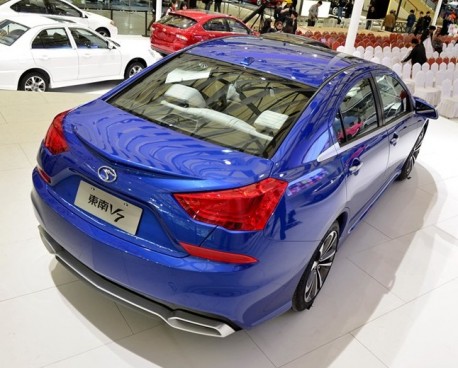 The SouEast V7 will be based on the Mitsubishi Galant that is made in China by the SouEast-Mitsubishi joint venture. The V5 and V6 are both based on the Mitsubishi Lancer. What 'powers' the V7 concept is yet unknown but since this is 2013 it will likely be something hybridish. The production version will use the 2.0 and 2.4 that also power the Galant.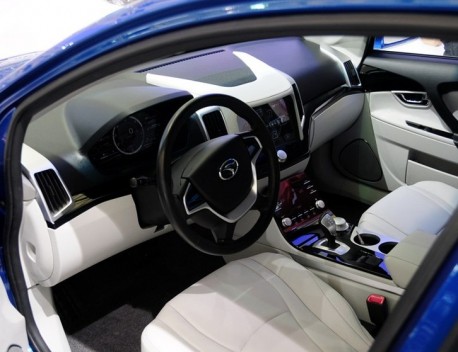 Interior doesn't seem very far from production. Center tunnel and console look very good. Instrument panel a bit too normal for a concept car.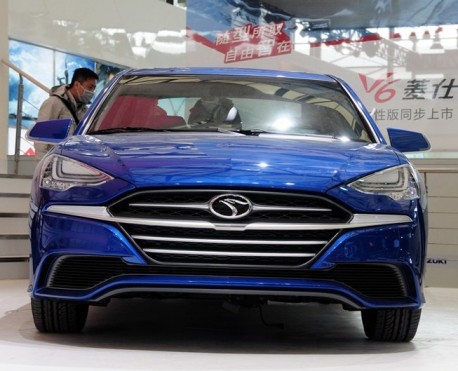 Front is great. Just enough chrome.