Great Wall has applied for patent on the production version of the Haval H2 SUV, and as expected it loox for 99% the same as the Haval H2 concept that debuted on the Shanghai Auto Show in April. The production car has to to without the funky LED-lights and two-tone paint job. Compare: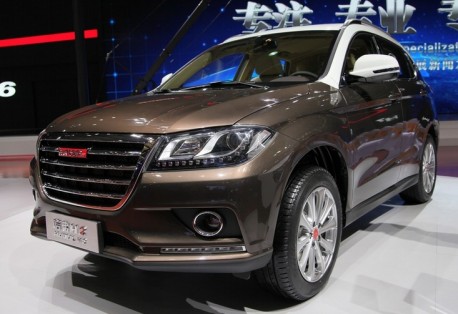 The Haval H2 concept on the Shanghai Auto Show, and there was a red one as well. Debut of the production version is expected for Guangzhou Auto Show in November, and the Haval H2 will be launched on the Chinese car market just before the end of this year. Price will range from 90.000 to 110.000 yuan.
There will be two engines available: a 1.5 liter turbocharged four-cylinder with 150hp and 210nm, and a 1.5 liter four-cylinder with 105hp and 138nm, both mated to a 5-speed manual or a CVT. Size: 4330/1815/1700, wheelbase is 2650.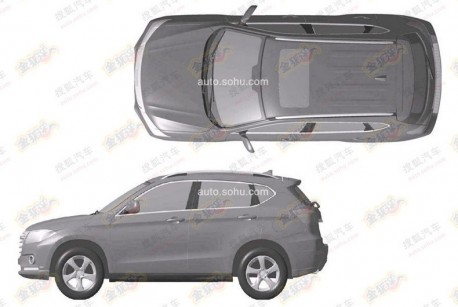 The Haval H2 was born as the Great Wall Haval M3 on the 2010 Beijing Auto Show. The next time we saw it was at a dealer presentation in December 2011 where it was renamed Great Wall Haval H2. Great Wall recently announced the 'Haval' name will become a separate brand, and so we have the Haval H2.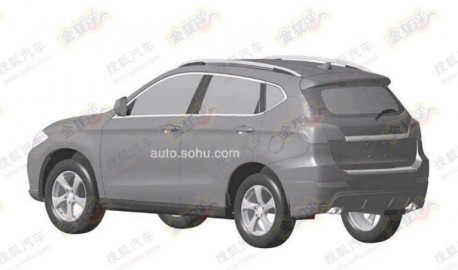 Sporty sloping roof line makes sporty roof rack useless. Can't have all…