A very rare Toyota Century limousine, seen in the great city of Shenyang in Liaoning Province. The Toyota Century is basically Japan-only and is rarely seen in the rest of the world. This particular example however has the steering wheel on the left side, meaning it was made for export. The black license plate indicate this Century is owned by a foreign-funded company, which could import their own cars in the 1980's and 1990's.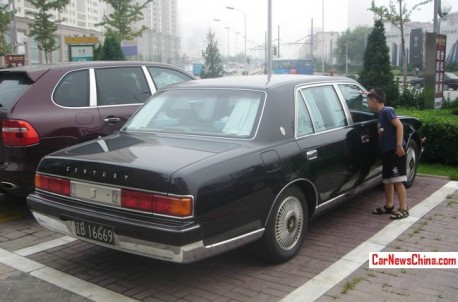 White lace curtains protect the passengers from prying eyes. The Century is equipped with air suspension for an extra smooth ride. The door handles open the doors electrically since the sound of the door being opened mechanically is perceived by Toyota as "too obtrusive" for the passengers. The interior comes standard in wool cloth, rather than in leather, because tests has learned Toyota that leather is not as quiet as cloth when sat upon.
Toyota's mad attention to detail makes brilliant cars…
Production of the second generation Toyota Century started in 1997 and continues until today. Power comes from a 5.0 V12, rated officially at 280hp, but it likely has a few horses more. The engine is mated to a 6-speed automatic that sends power to the rear wheels.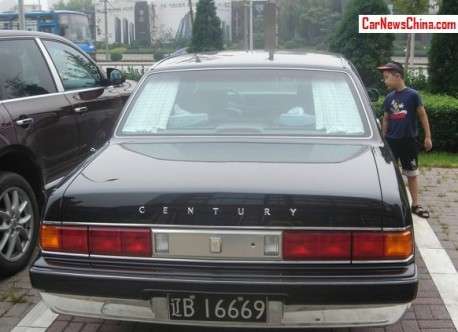 Huge boot on a huge car: 5270/1890/1475, wheelbase is 3025 and curb weight is 1990kg.