A pleasant surprise on my morning commute! A giant Peterbilt 389 tractor truck, Spotted in China in east Beijing, standing strong in the morning sun with all kinda shiny stuff installed. The American monster was shipped into town for promotional purposes by the local Harley Davidson dealer. Strangely, at 08:00 not a single Chinese commuter seemed to care. Maybe it was too early…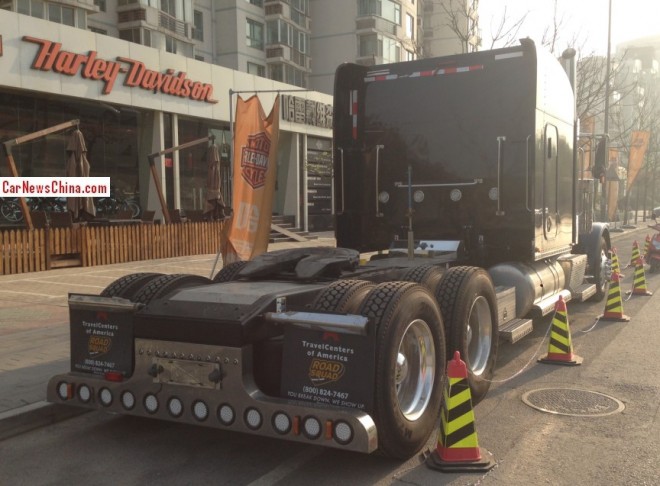 The fantastic Peterbilt 389 debuted in 2006 and is still in production today. Power comes from a 12.9 liter Paccar MX-13 engine with 500hp and 2508nm.
Peterbilt doesn't sell trucks in China, as they would be far too expensive for the average Chinese trucking company. The brand however is well-known and as far as I know there are at least five similar tractor trucks in China, mostly owned by rental companies. The trucks are officially not road legal but they can get a temporarily permit for short rides around town.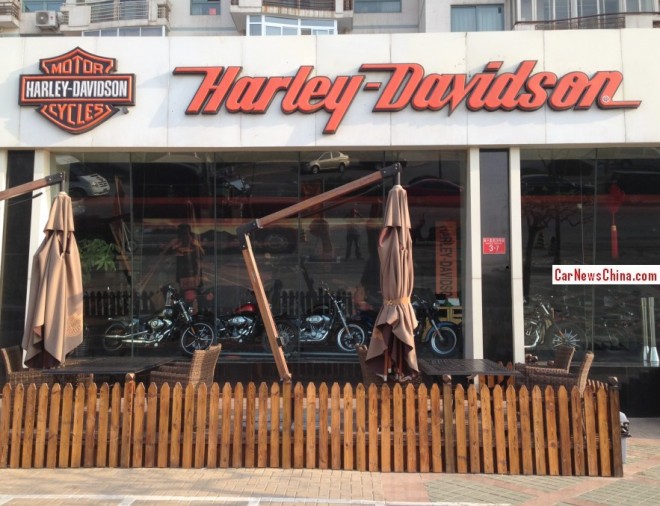 The Harley dealer is always well-stocked with at least 10 bikes on display.