The impressive the Kawei Auto K1 pickup truck debuted on the Beijing Auto Show. Kawei Auto is a brand of a company called Jiangsu Kawei Automotive Industry Group, based in the great city of Danyang in Jiangsu Province.
Kawei is new here in the northeast, but already well-established further down south. Last year the company produced 10.000 K1 trucks and is currently expanding the factory to make 20.000 next year. I had a nice chat with a friendly staff member and sure asked him about the similarities in design with the K1 and the Ford F-150…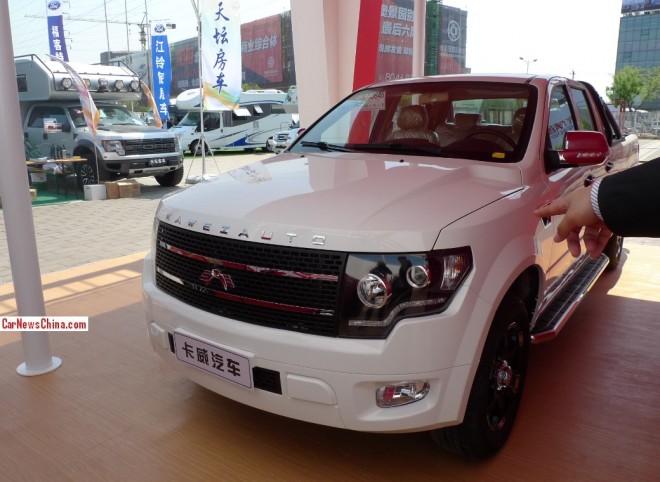 He immediately admitted the K1 was inspired by the Ford, saying "China has to be smart", and helpfully pointing out a real Ford F-150 that was parked on another booth nearby. I found this honest approach very refreshing, as most Chinese automakers stubbornly deny they ever copy anything, when even a woman can see they are lying.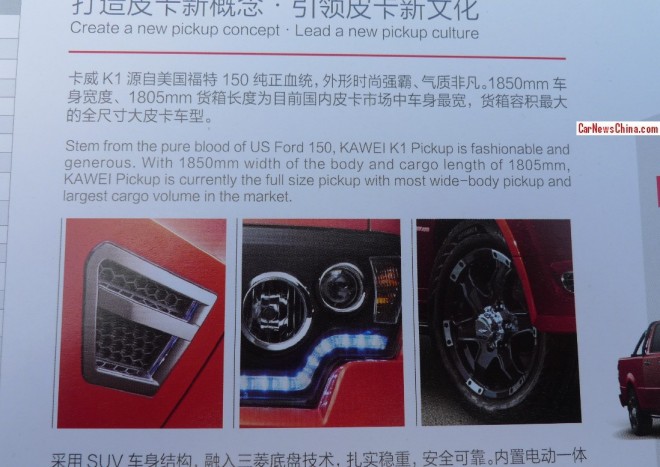 A page from the Kawei brochure that was available at the booth. They really don't hide anything…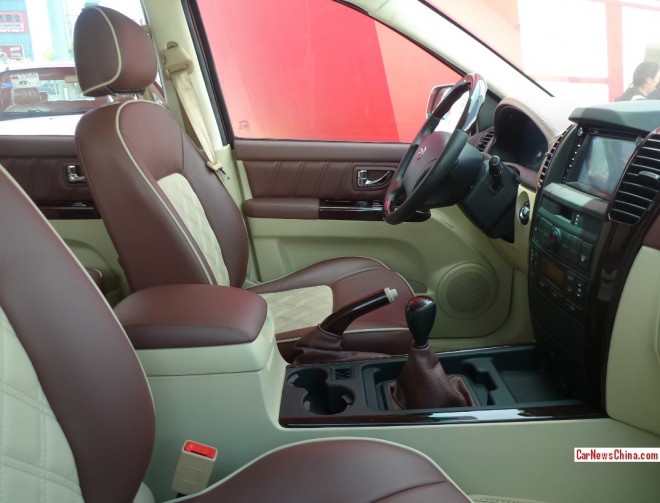 Interior impressive with two-tone leather a large screen in the center console. Kawei's main reason to be in Beijing was to look for export opportunities. The company exported a few hundred K1's last in 2013, mainly to Africa and the Middle East. Price for this red car was about 100.000 yuan or 16.000 USD.
Power comes from a 3.2 liter six-cylinder diesel with 107hp and a Mitsubishi-derived 2.4 liter four-cylinder gasoline with 143hp.Transmission is a 5-speed manual. Drive-train is RWD. Power a bit on the low side, and so is top speed. The diesel goes max 120 km/h, the petrol 130.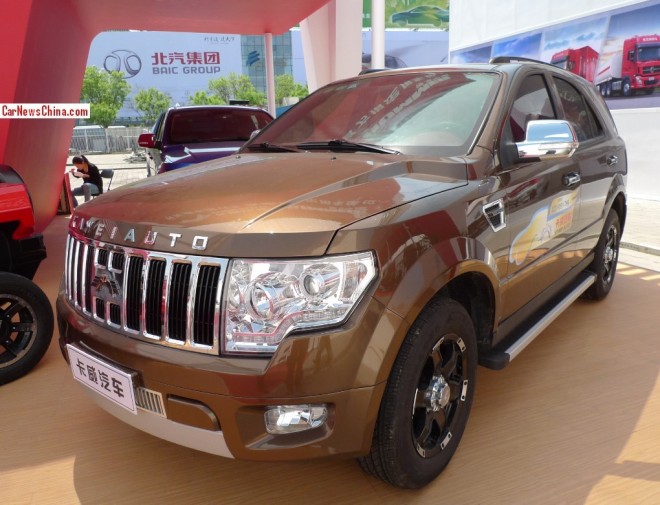 The Kawei W1 SUV was present as well, sporting a giant chromed grille and even bigger headlights. The W1 stands on a different platform than the K1. Production started late last year and the vehicle is on sale in Jiangsu and surrounding Provinces for around 120.000 yuan or 19.000 USD. Power comes from the 143hp 2.4 petrol or a 2.0 liter petrol with 127hp.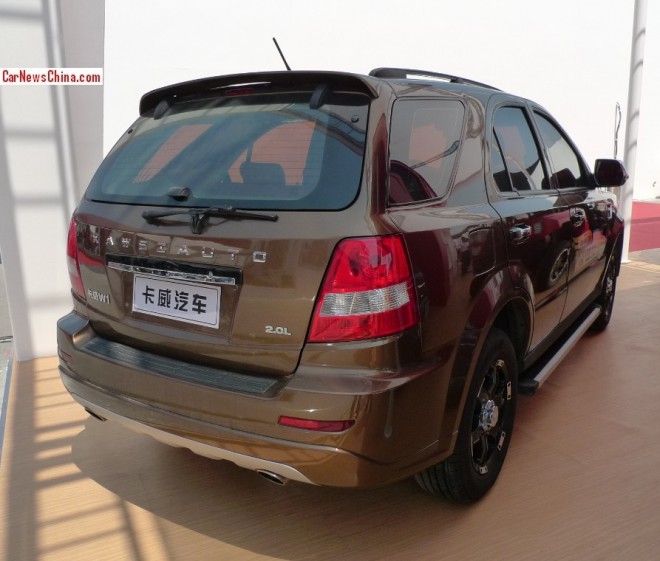 Most products of this kinda small Chinese automakers look like they can fall apart when you look at them. These Kawei machines however looked rather solid, indicating serious money and effort was invested in the business.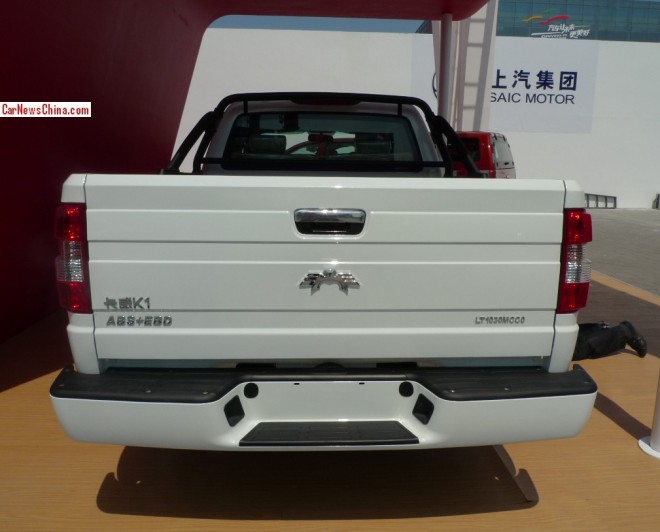 Check logo: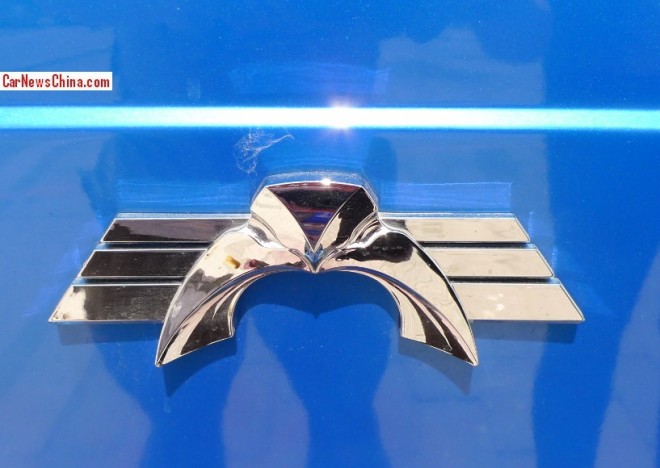 It's a triumphal arch. We bet we will here some more from Kawei in the future.
---