A very dusty but very pretty Rolls-Royce Silver Shadow II, Spotted in China in the great city of Ningbo in Zhejiang Province by Reader Lao Wei, thank you for the pictures! The Silver Shadow II was manufactured from 1977 until 1980, a very short production run for Rolls-Royce! The Silver Shadow was never officially exported to China so how this fine Roller ended up in Ningbo is somewhat of a mystery.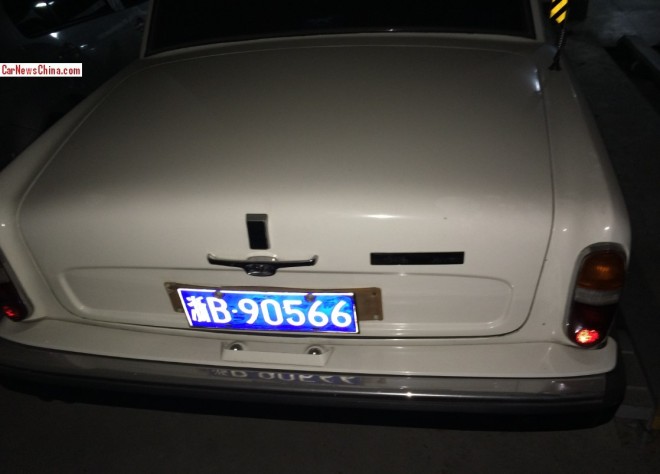 Wide license plate area indicates this Shadow started life somewhere in continental Europe. The vehicle is painted in ivory white, and the paint looks rather fine for its age. The whole car is dirty and dusty indeed but it seems otherwise all right. She just needs some love and good care…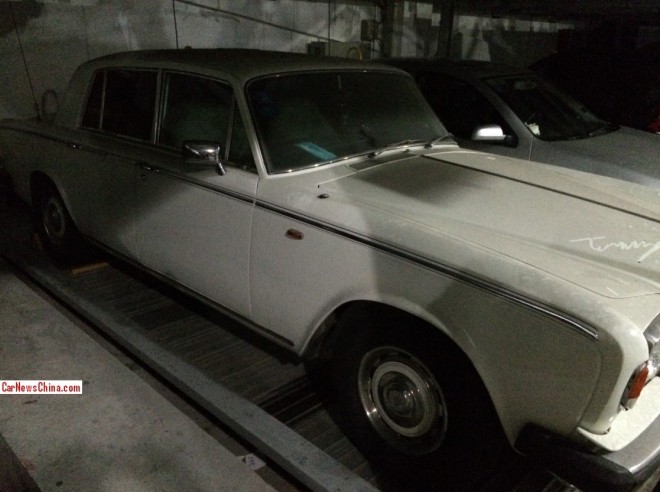 The Rolls-Royce Silver Shadow II was powered by an early version of the famous Rolls-Royce 6.75 liter V8 with 189hp, mated to a General Motors-sourced 'Turbo Hydramatic 400' (wiki) transmission.  Most famous feature of the Silver Shadow was a  hydraulic self-levelling suspension system licensed from Citroen, which made the shadowy Roller the most comfortable car in the whole world.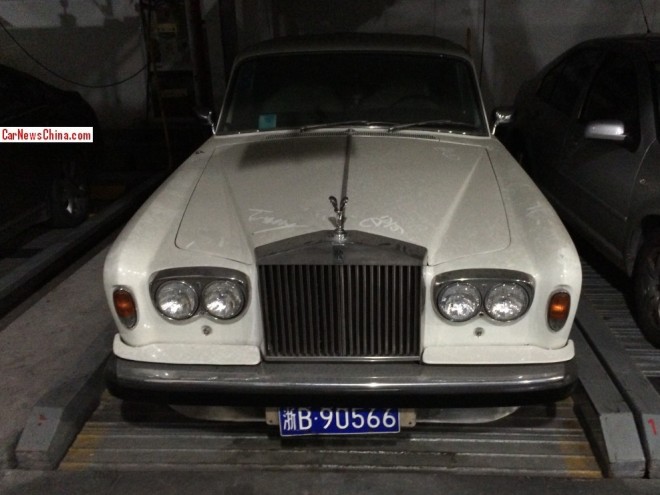 Some bloody punks wrote their bloody names on the bonnet! No respect for the good and old anymore…