BYD has applied for patent on a new mid-size passenger bus, about the size of a Toyota Coaster. It is most likely electric, with the batteries stored in the boxes on the roof. The new bus looks rather futuristic with the design around the headlights mimicking the BYD Qin and BYD Tang road cars.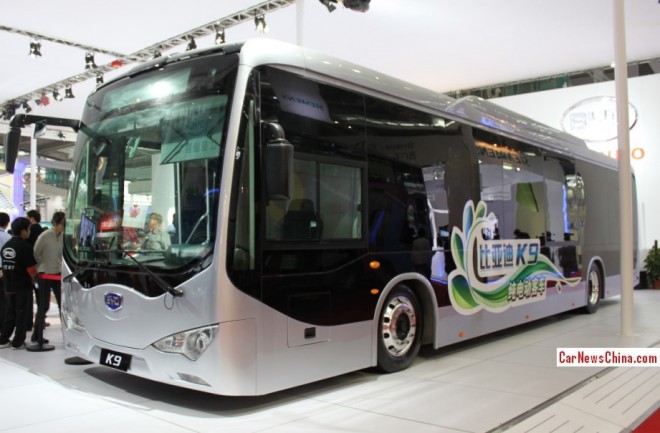 This is the all-electric BYD K9, also known as the BYD eBus. It was launched in 2010 is continues to enjoy good sales, selling all over the world with an extra manufacturing base in California. Depending on configuration the batteries are either on the roof or in the back.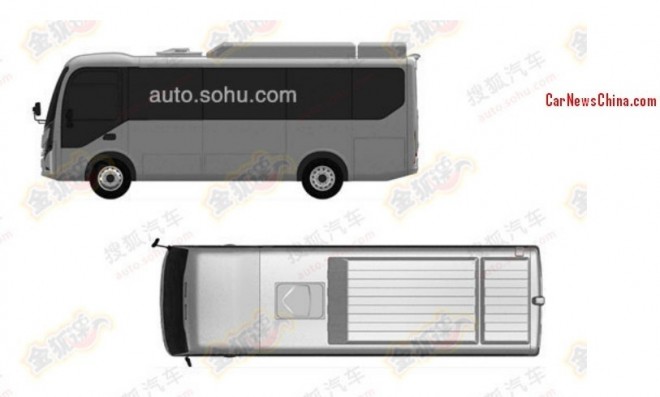 A coaster-sized bus however doesn't have much extra space in the rear, so the batteries, and likely some other components as well, can only sit on the roof.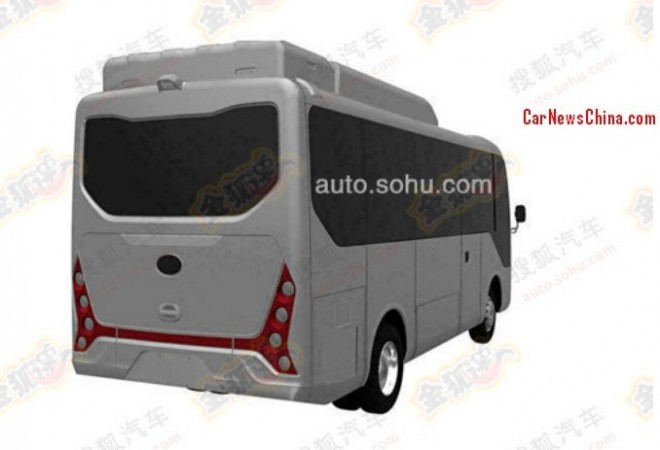 The market for this kind of buses is huge in China. Toyota makes the Coaster locally and literally tens of Chinese companies make Coaster clones or somewhat more original designs. The vehicles rarely drive more than a 100 kilometers a day. An electric coaster-sized bus thus, will likely be a great success.