A beige brown gray Smart ForFour, Spotted in China in the great city of Wenzhou in Zhejiang Province by Reader MB4Ever, thank you for the pictures! The Smart ForFour (wiki) was a four-door compact hatchback manufactured from 2004 until 2006 by NedCar in the Netherlands, rolling off the line alongside the Mitsubishi Colt. The Colt and ForFour shared platform and engines.
The ForFour was never officially exported to China so how this smarty Smart ended up in Wenzhou is a mystery. The platform however, made it to China in a very surprising way..: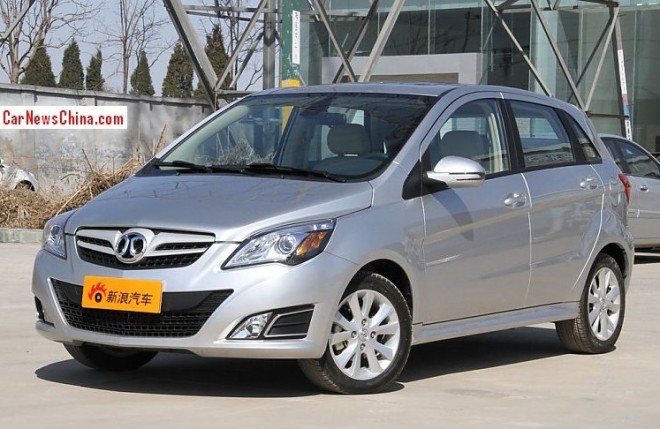 This is the Beijing Auto E-Series. It is based on the platform of the Smart ForFour/Mitsubishi Colt. Mercedes-Benz sold the platform to Beijing Auto in 2010, and Beijing Auto was design-wise inspired by the previous-generation Mercedes-Benz B-Class. Let's compare (manufacturers numbers):
Smart size:   3752/1684/1450, wheelbase is 2500.
Beijing size:  3998/1720/1503, wheelbase is 2500.
The engines are the same as well, 1.3 and 1.5 liter four-cylinder petrol units originally designed by Mitsubishi.
Smart:  94hp 1.3, 108hp 1.5.
Beijing: 97hp 1.3, 111hp 1.5.
There was also a 175hp Smart ForFour Brabus, but Beijing Auto didn't get that one, very sadly so.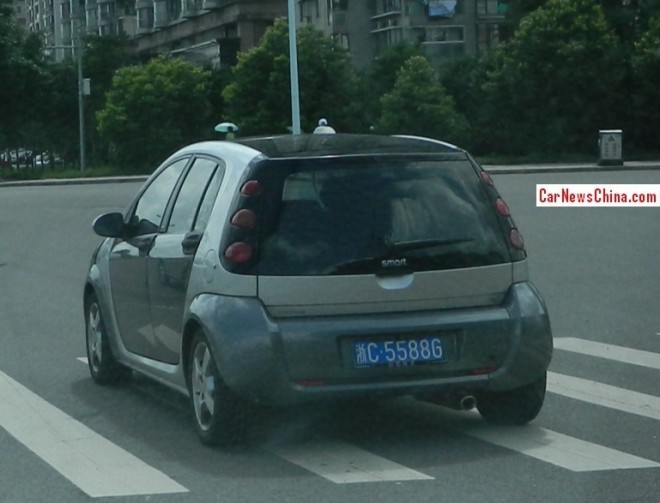 A lonely Dutchman in China…