The new Beijing Auto E-series is based on the platform of the Smart FourFour, a Smart with space for four that was made by NedCar in the Netherlands between 2004 and 2006. The Smart Forfour shared most of its components with the 2003 Mitsubishi Colt which was made at the same factory. The ForFour was killed after only two years due to very slow sales. Now we know where the platform went!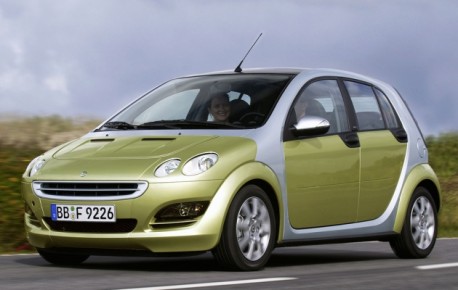 ChinaDaily reports today that it underpins the new Beijing Auto E-series that was listed on the Chinese car market some ten days ago. This also explains why the E-series is powered by Mitsubishi engines; the ForFour used exactly the same engines plus a 3-cylinder Benz-engine (which will not be offered in the E-series).
So here we have: Daimler-Benz sells an old platform to Beijing Auto which makes the final car look like an old Mercedes-Benz B-class. At the same time both companies work together in the Beijing-Benz joint venture that makes the C, E and GLK for the Chinese car market.